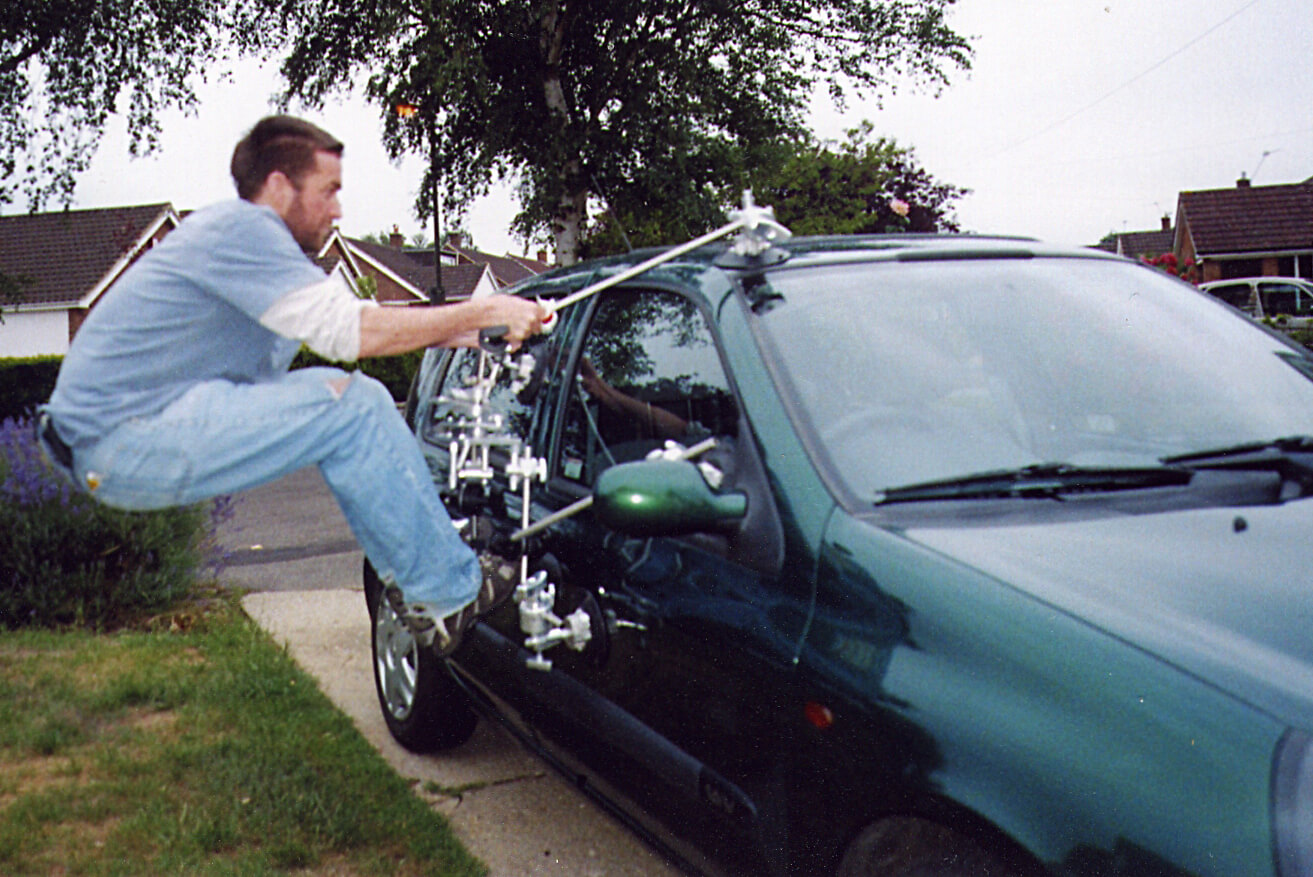 Car Rig
Our car rig comes in 2 Peli Cases. A one size fits all type of thing. It is super quick to rig and de-rig, can handle from DSLRs to heavy cameras, and keeps your Grip happy on set.
Built from limpet mounts and steel rods with a levelling head to mount the camera.
The only part of the rig to touch the car is the rubber suckers, which will keep that surface scratch free! Need extra
Want to see it in action: Check out this music video by Ebenezer, shot by Bafic!
Please note it's your responsibility to make sure you have a competent person to rig this kit. Students, be warned!
If you are also using our lenses on a car rig, please take a clear filter to protect them in a mattebox. Don't want that tarmac debris ruining them.