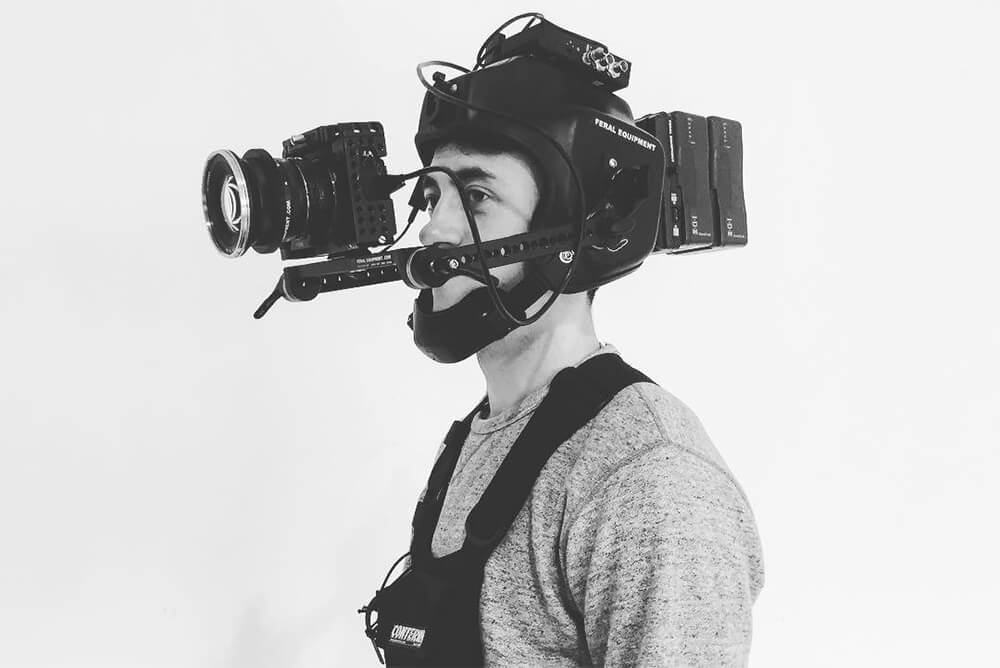 Helmet Rig "The Kryten"
The Kryten is our world-famous helmet rig.
Kit includes
1 x Helmet & front mounting plate
1 x D-tap splitter & V-lock plate
Want to see some footage from the rig? Of course you do. Here it is.
Want a full shooting kit with it, including camera and lenses? Enquire within.
Please note we advise the helmet worn by an adult standing or walking at a slow pace on firm terrain.