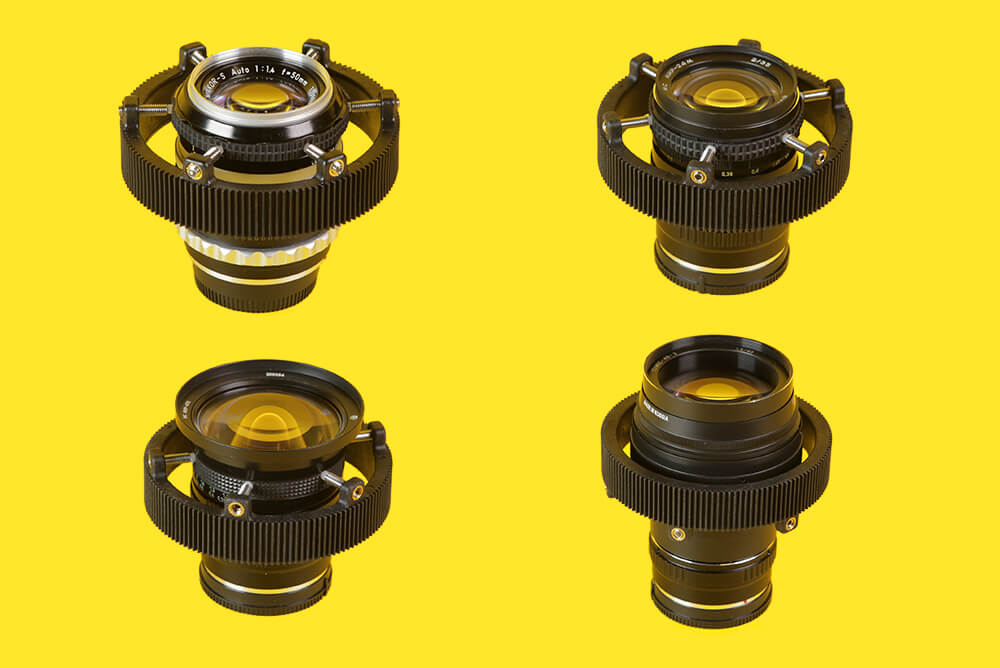 Vintage Russian Lens Set [EF/E]
A geared vintage stills Russian lens set (Helios/MC), complimented by a 50mm Nikon lens, matching in colour space.
Ideal for an A7S MK2 those lenses are full of life and providing flattering skin tones and beautiful flares.
1x MC  MNP-47K  20mm T2.5  (6 blades)
1x MC  MNP-24M  35mm T2  (6 blades)
1x Nikon Nikkor-S Auto 1:1.4 f=50mm  (7 blades)
1x TEANOC HELIOS-40-2  85mm T1.5  (10 blades)
Lenses have mount adapters for Sony E mount, and Canon EF.
See them in action: