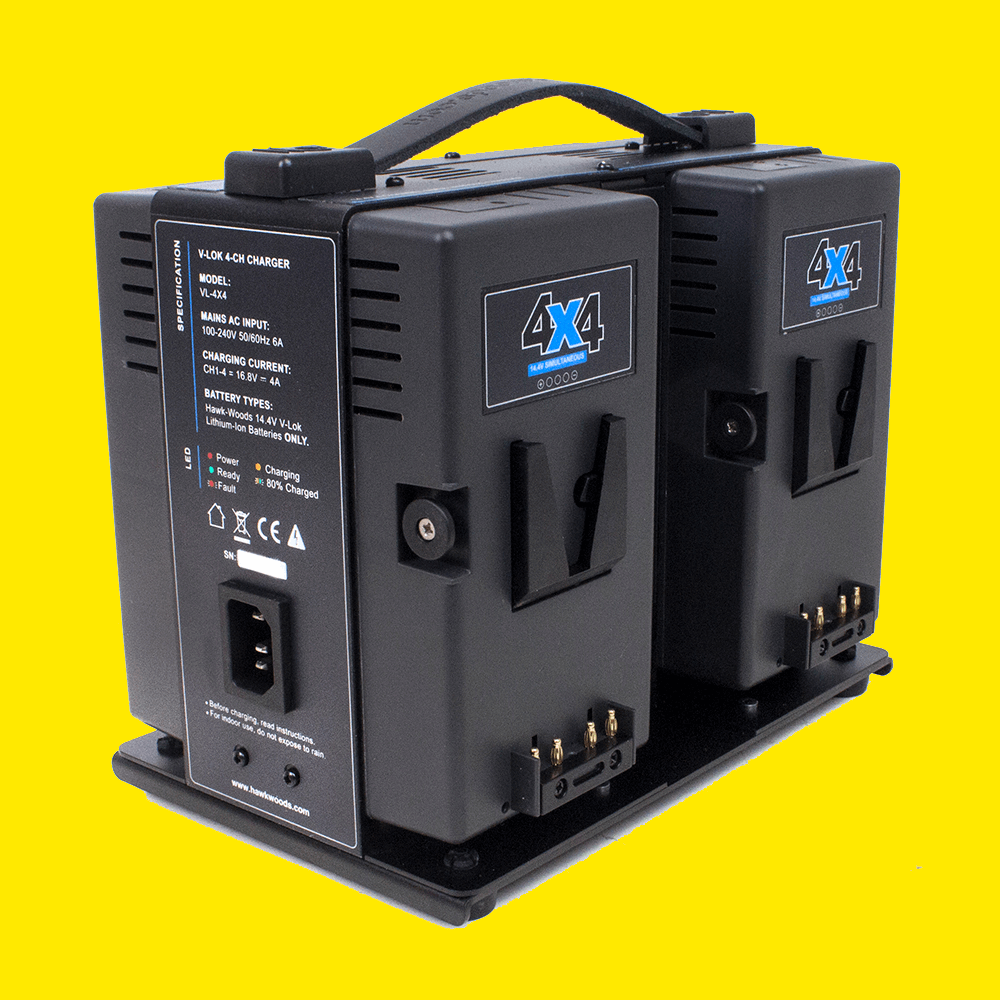 VL-M98 HAWK-WOODS Batteries
Our Hawk-Woods VL-M98 battery kit consists of six v-lock batteries with one four-way hawk-woods charger.
These small bodied v-locks are within the 100Wh bracket, making them flight safe and ideal for carry on luggage. Each battery has a built-in D-tap output, providing the perfect solution for long run times (and for when you also want to save on weight and space). These batteries will work on all existing v-lock fittings and chargers and are so small that they can fit comfortably into the palm of your hand.
The VL-4X4 charger that comes in our kit is Hawk-woods fastest charger, and charges up to four batteries simultaneously. It takes approximately 3 hours for one of these batteries to charge from empty to full on this charger. The charger is also designed to be noise-free, making for ideal use on set.
If our Hawkwoods VL-M98 batteries aren't quite what you're looking for, check out our other range batteries here.
Follow us on Instagram to see more of our kit in action.
Hawk-Woods VL-M98 Battery Specs

Battery Capacity: 98Wh
Battery Mount / Type: V mount
Battery Technology: Li-ion
Capacity: 14.4V, 98Wh
6.8Ah
Current: 8A
Dimensions: 10 x 7 x 4.5cm (3.9 x 2.7 x 1.7 inches)
Weight: 0.5KG
Offers all the features of the standard size V-Lok battery
D-Tap Output
Can be switched and rotated for continuous power
Works on all existing fittings and chargers
Flight safe for carry-on luggage *Battery volumes are subjected per airline
Mini System
LED Voltage Indicator