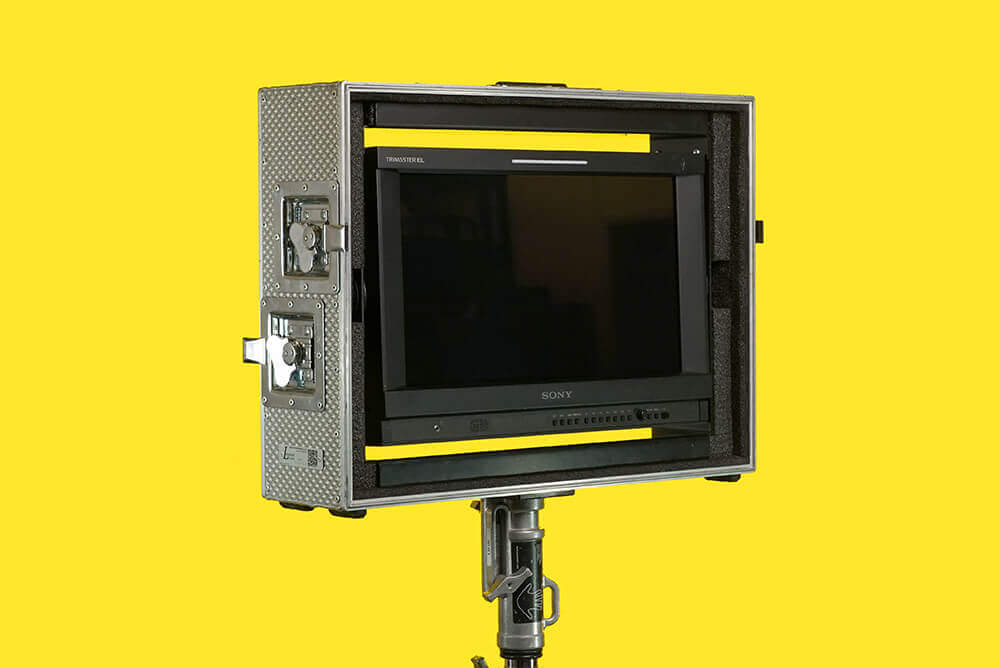 Sony OLED 17" Monitor
Professional Sony OLED 17" Monitor.
2 x 3G/HD/SD-SDI; 1 x HDMI input; 1 x analogue composite 1 x stereo audio jack. AC or V-lock powered.
Comes with a video accessories box including 5m & 10m BNC cables, a 30m power extension and a tub of useful BNC bits.
Need more cable? Take a BNC drum. Need it wirelessly? Take a Teradek and some V-Locks.