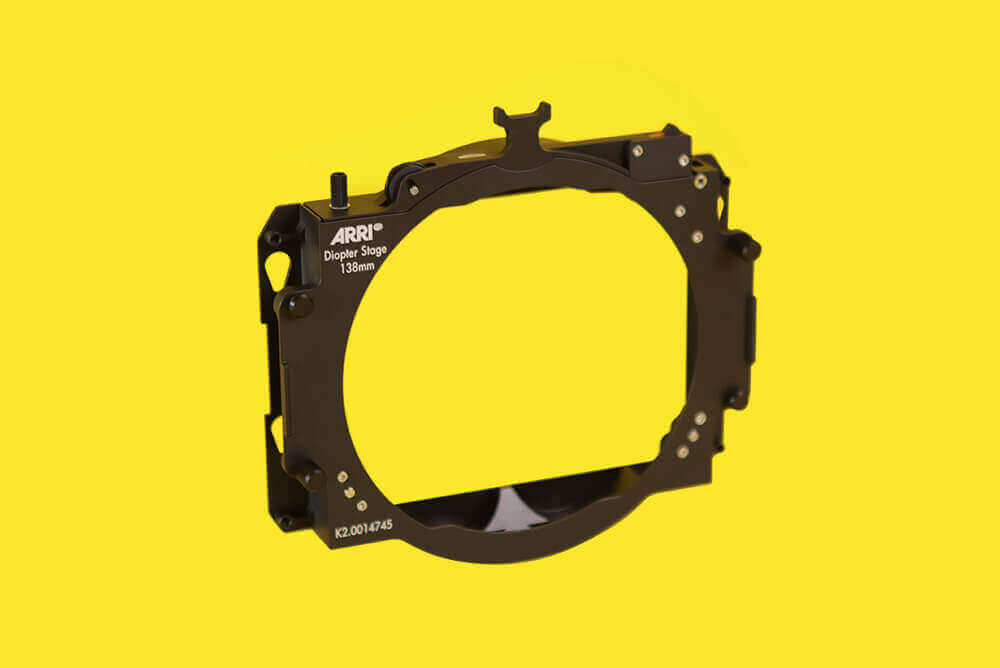 ARRI 138mm Diopter Tray
Hire our 138mm Diopter Tray to use with our 138mm Schneider Diopters.
This Tray can be used at the back of any 4" x 5.65" clip-on matte box as an additional stage, or independently with a rear-mounted clamp adapter. Diopters up to +3 can be fitted. You can additionally use split diopters in this diopter tray, which can be adjusted with the integrated friction wheel. As with the diopter frame, a safety device and ¼" mounting threads are included.
Check out ARRI's video here to see some more tech tips for assembling the 138mm Diopter Tray onto your camera set up.
Take a look at our range of filters and diopters here, and follow us on Twitter or check out our Instagram page to see more of our kit in action.
ARRI 138mm Diopter Tray Specs
138mm diopter mount for ARRI LMB-25 Matte Box or ARRI LMB-5 Clip-On Matte Box
Compatibility: 138MM Diopters (Up to +3)
Can be used on the back of a 4″x5.65″ matte box
Split diopters positions can be adjusted with a rotationwheel
Can take full or half diopters
Excellent for lightweight setups with use of diopters, for anamorphic lenses and lenses with short minimum focus