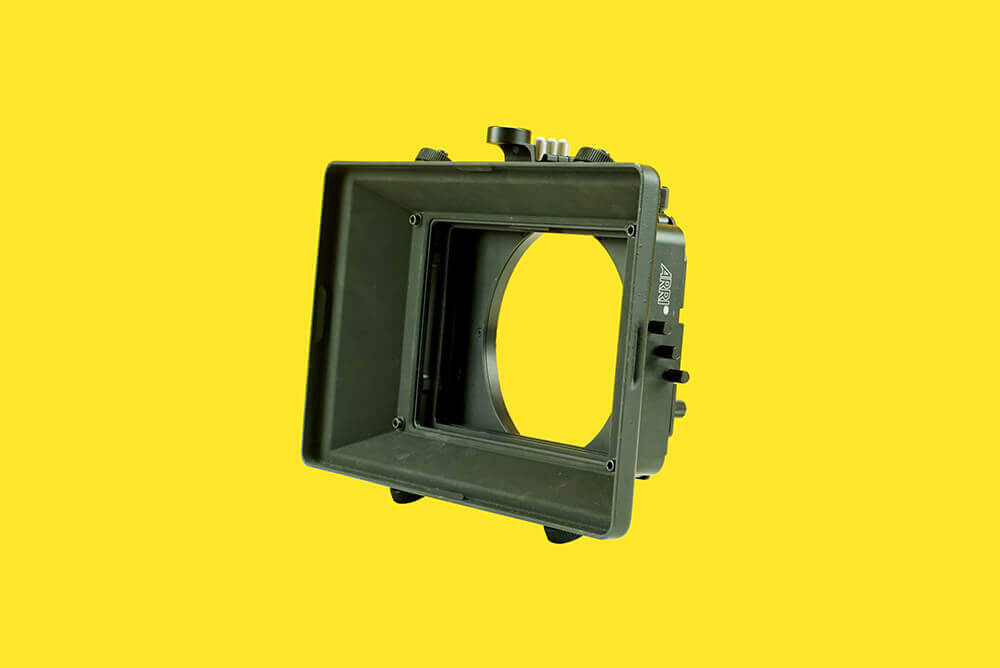 Arri LMB-25 Matte Box
Want to sparkle up your shot with some glimmer glass? Or reduce and control your highlights with some black satin – whatever filter it is, you are gonna need a matte box to hold it on place! The Arri LMB-25 is an industry standard three stage matte box set which includes the LMB-25 basic module, 3x-tray guides, top and bottom flag and 3x PV size 4×5.6 filter trays. The LMB-25 is durable and lightweight and easily clamps onto the front of your lens, using different size clamp adapters ranging from 80mm – 114mm. Get in touch now for more info!
Check out our filter selection – we have everything you might need!
Follow us on Instagram to see more of our kit in action.
Arri LMB-25 Specs
LMB-25 basic module:
Dimensions (HxWxD): 5.9 x 9.4 x 1.5″ (150 x 240 x 37 mm)
Weight: 6.1 oz (173 g)
ARRI 3-Filter Stage For LMB-25 Matte Box:
Dimensions (HxWxD): 2.5 x 4.3 x 0.4″ (64 x 108 x 11 mm)
Weight: 6.8 oz (194 g)
ARRI Top/Bottom Flag For LMB-25 Matte Box:
Dimensions (HxWxD): 10.2 x 11 x 3″ (260 x 280 x 75 mm)
Weight: 12.7 oz (360 g)
Adapter clamp sizes: 80mm, 87mm, 95mm, 104mm, 110mm and 114mm