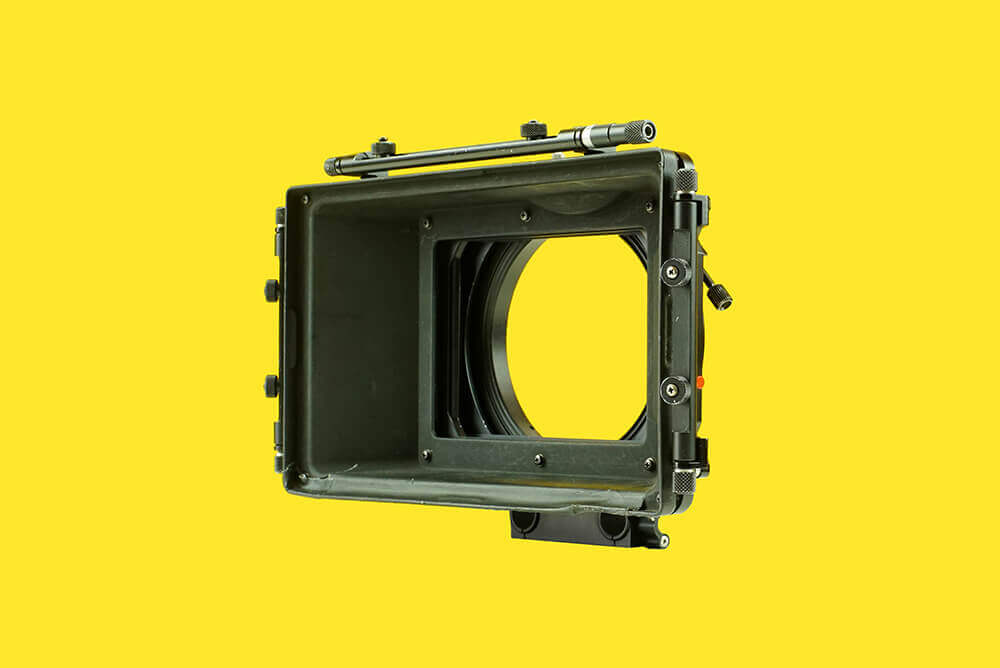 Arri MMB-1 Matte Box
Want to sparkle up your shot with some glimmer glass? Or reduce and control your highlights with some black satin – whatever filter it is, you are gonna need a matte box to hold it on place! The MMB-1 is the first matte box from Arri designed for smaller-sized HD camera bodies, such as a Canon C300 or the 5D range and is the only small form-factor matte box allowing for use of three filters, including one fully-rotatable round. This Arri MMB-1 is also compatible with 138mm dioptors up to +2 in strength.
Our kit goes out with top and side flags, is 15mm bar-mounted and has 2 x 4×5.65 filter trays. Get in touch now to find out more!
Check out our filter selection – we have everything you might need!
Follow us on Instagram to see more of our kit in action.
Arri MMB-1 Specs
Side-load design solves problems with camera microphone
Rear stage fully rotatable and lockable for use with grads
Can be supported by 15mm LWS rods or clamped directly onto the camera lens
Optional rear bellows retainer holds a 4.5-inch round filter
The only matte box that does NOT vignette on the new wide-angle Fujinon EX3-XS8x4 zoom