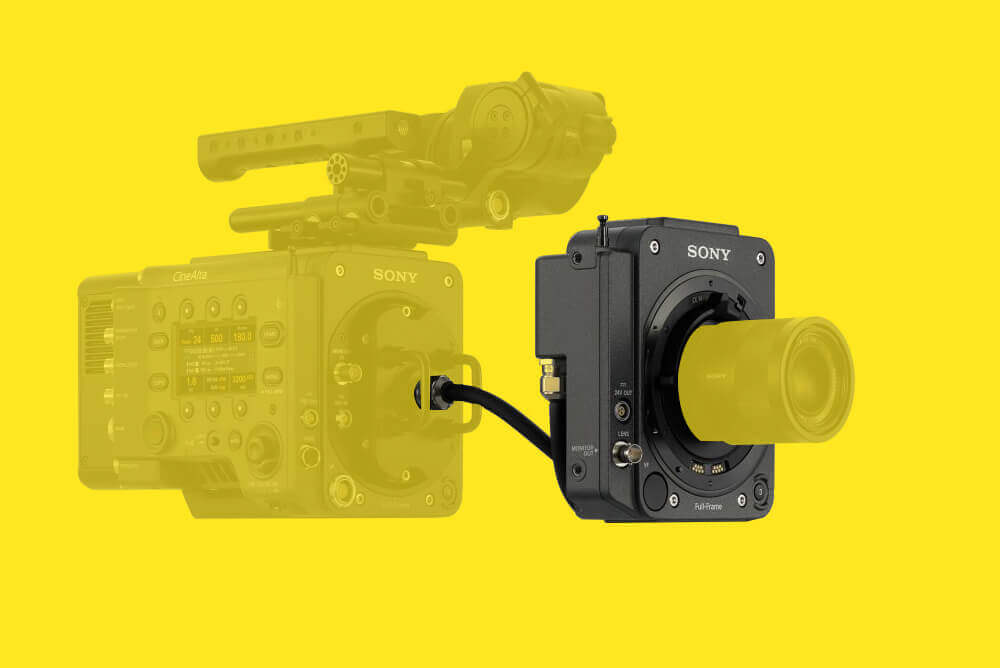 Sony Venice Rialto Front Extension
The Sony Venice Rialto Front Extension enables cabled separation between the Sony Venice camera body and image sensor by up to 5.5m with no degradation in image quality. The Rialto front extension consists of a front panel cover, image sensor block case and a 2.7m (9 ft) cable with an additional 2.7m (9 ft) extension cable.
The Sony Venice Extension System also has an HD-SDI output and a 24V output. Multiple screw holes on all surfaces make it easy to power additional accessories, and the lightweight body of the Rialto means compatibility with a wide variety of rigs. The Extension System is fully compatible with all existing and future VENICE cameras upgraded to V3 or higher firmware.
Separation of the camera body and image sensor block enables exceptional flexibility when filming with gimbals, handheld set-ups or underwater housings. The separated image block is just 1.9 kg (4lb) with PL mount and 1.4kg (3lb) with E-mount.
We built a custom pov rig for the Sony Venice and front extension, our Mothra POV rig.
Follow us on Instagram to see more of our kit in action.
Sony Venice Rialto Front Extension Specs
Model: Sony CBK-3610XS VENICE RIALTO Extension System
Compatibility: Sony Venice
Cable length: 2.7m
Separated image block: 1.9kg (4lb) (with PL mount)
Weight: 1.4KG (3lbs) (with E-mount)