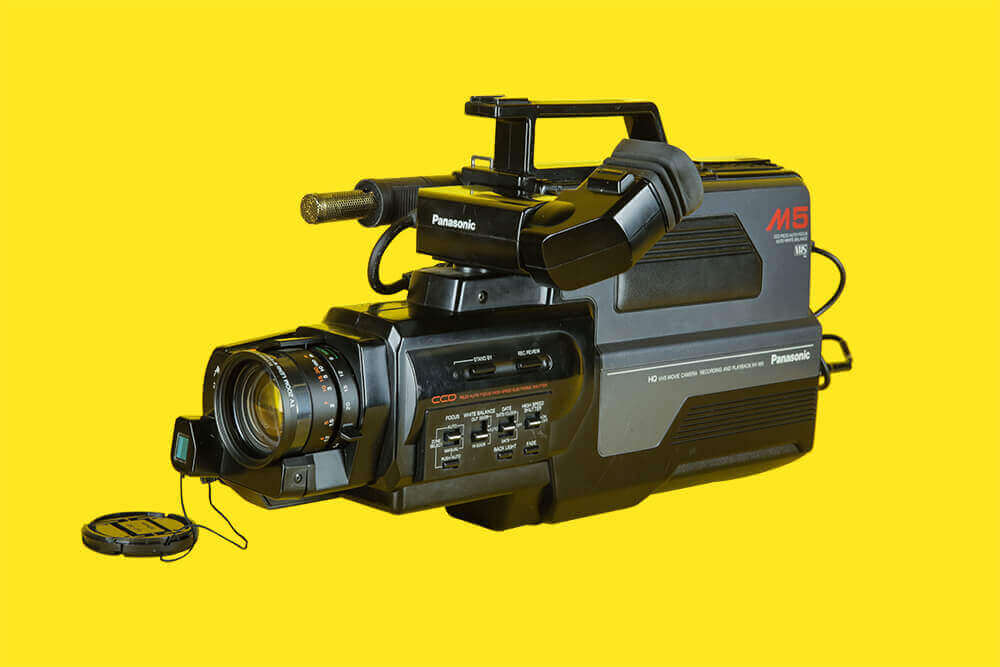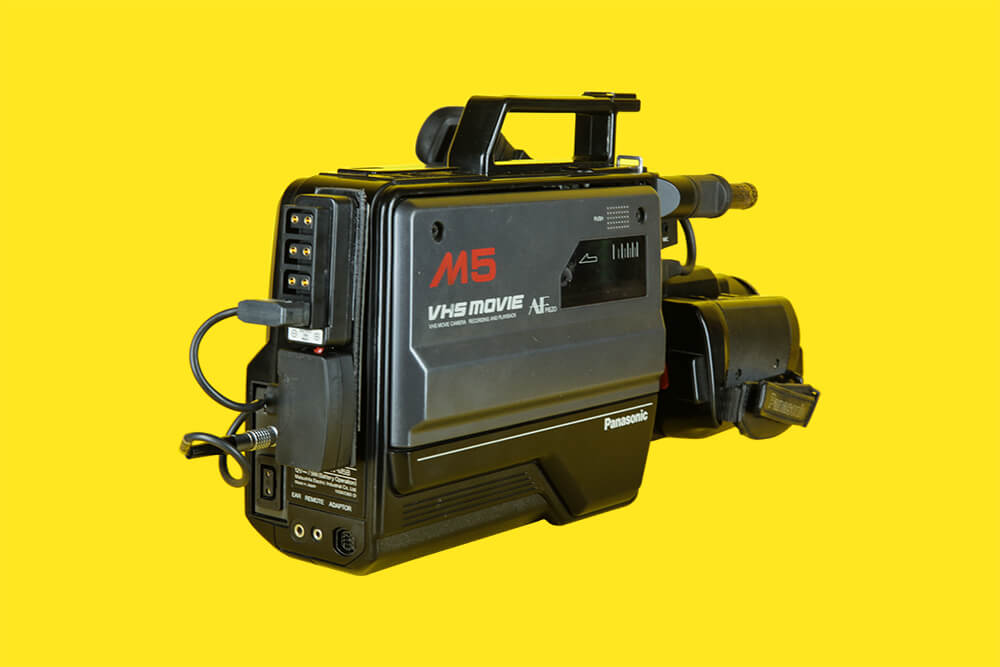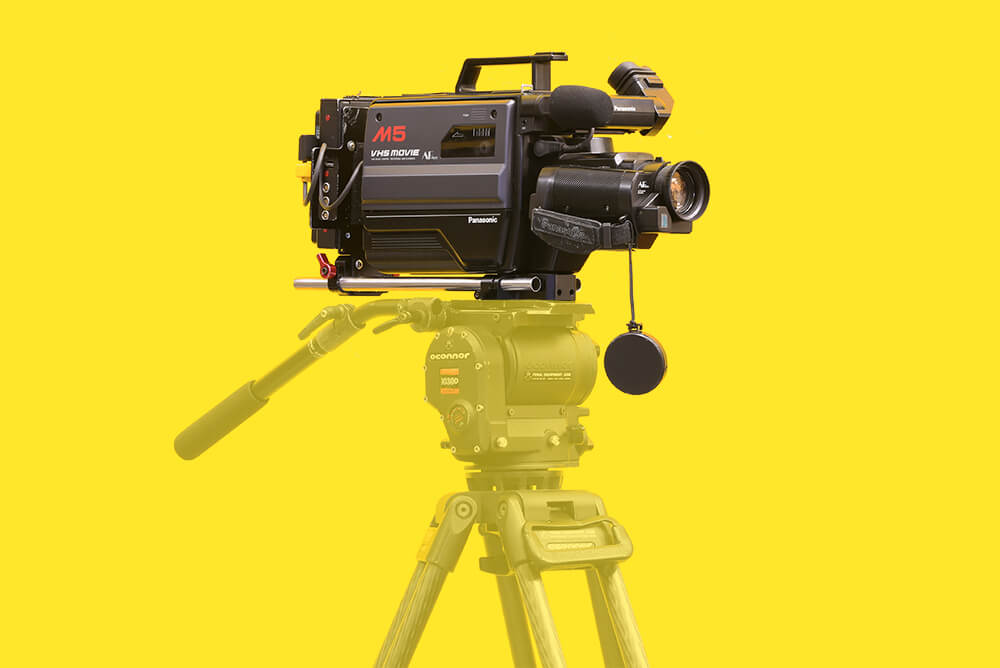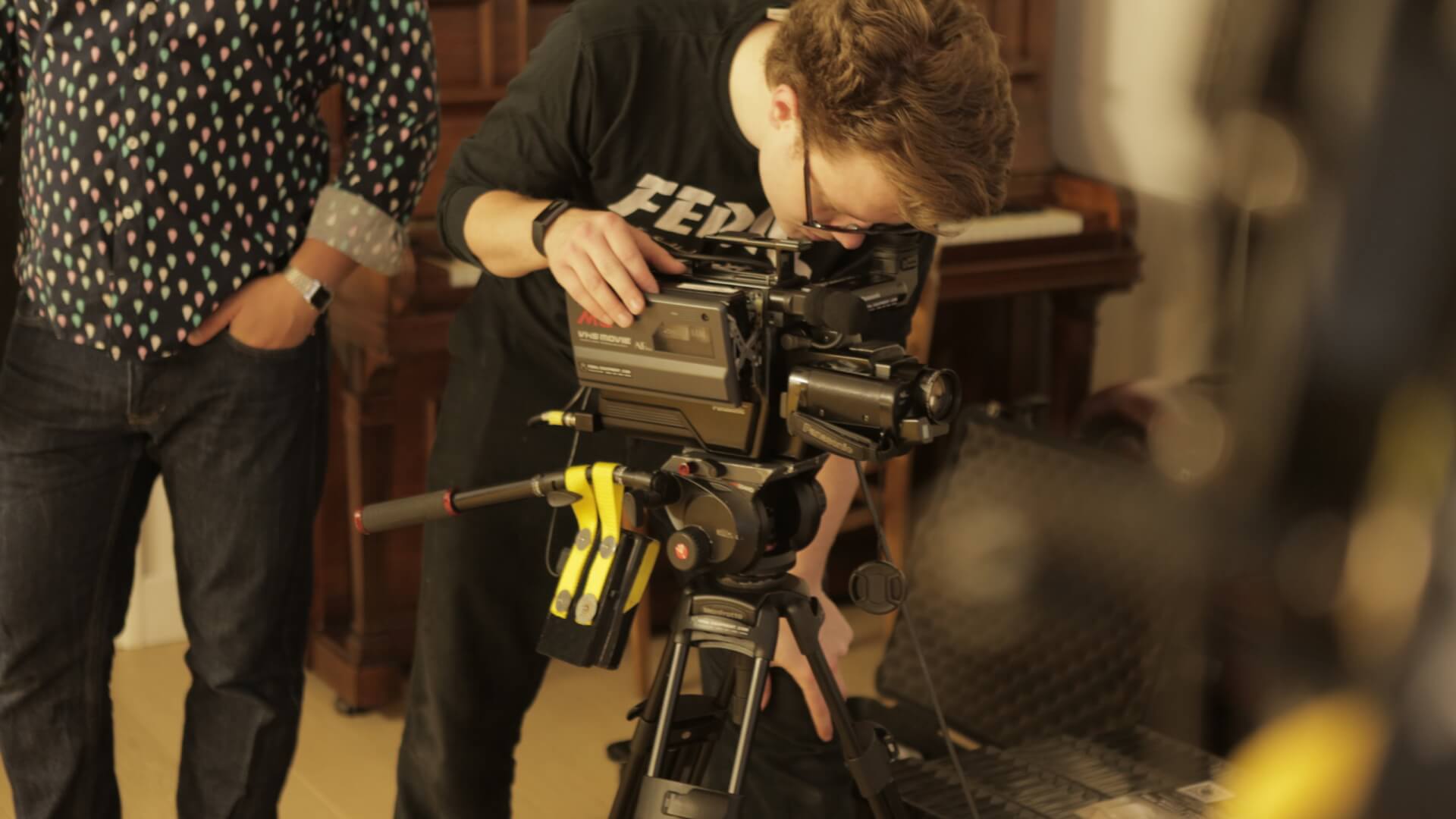 Panasonic M5 VHS Camcorder
Want to get that 80's look? Well you're in luck! The Panasonic M5 VHS camera will give you just that.
Our Panasonic M5 comes with a V-lock power distro and has D-tap and USB out. Our kit also comes with a converter to HDMI, so you can use the M5 with an on-board TV Logic (or go wireless). We additionally supply two 90-minute tapes (included with the rental) for recording, and we stock blank Premium tapes as consumable items which can be purchased from our in-house store.
After shooting, your footage can be ingested at Feral to an upscale of 1080p (although for this you will need to provide your own harddrive to back up the footage).
Check out this Mulberry commercial that blends footage from the 8K Red Ranger with footage from our Panasonic M5 VHS Camcorder. The FOALS 'White Onions' music video was also shot with our M5!
We have more vintage cameras here.
Panasonic M5 VHS Specs
Kit can be powered via V-Locks
Comes with two 90-minute tapes for recording (with optional consumable Premium tapes)
Power consumption: Recording mode; 12V – 7.9 W (Battery Operation) Stand-by Mode: 12V – 1.0W (Battery Operation)
Tape Speed: 23.39 mm/s
Recording/Playback Time: 240 min with NV-E240
FF/REW Time: Less than 12 minutes.
Standard illumination: 1,400 LUX
Video Horizontal Resolution: Colour: more than 250 Lines
Signal to noise ratio: More than 43Db
Operating Temperature: 0°C – 40°C
Weight: 2.5kg apx
Size: 9.7 x 18.1 x 39.8 cm
The picture on the VHS camcorder may become distorted when used in areas with strong electrical fields (near TV or radio antennas etc)
Fluorescent lamps tend to give natural colours an unnatural tint with the VHS
The M5 VHS Camcorder is fragile due to its lightweight body. Please handle with care.