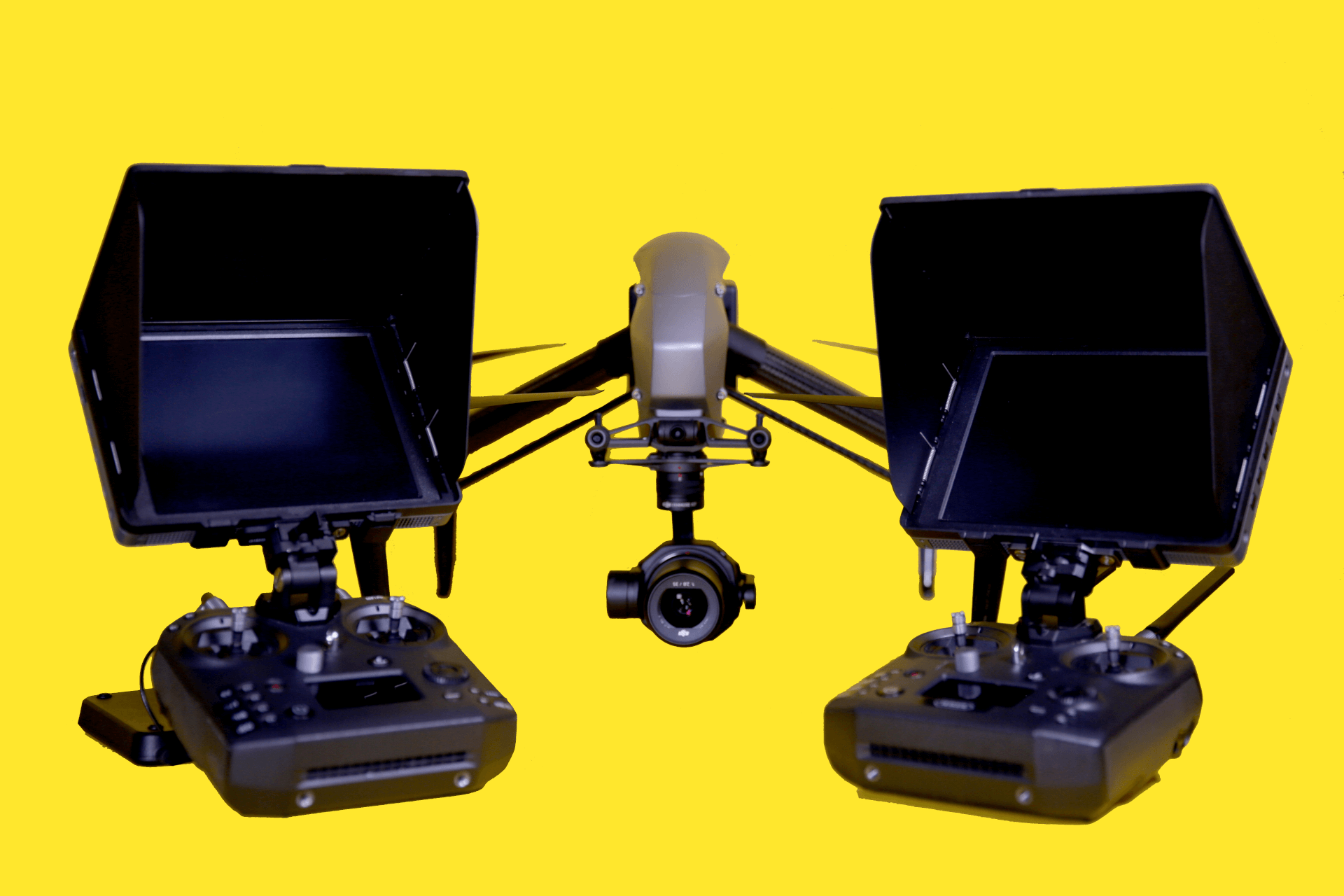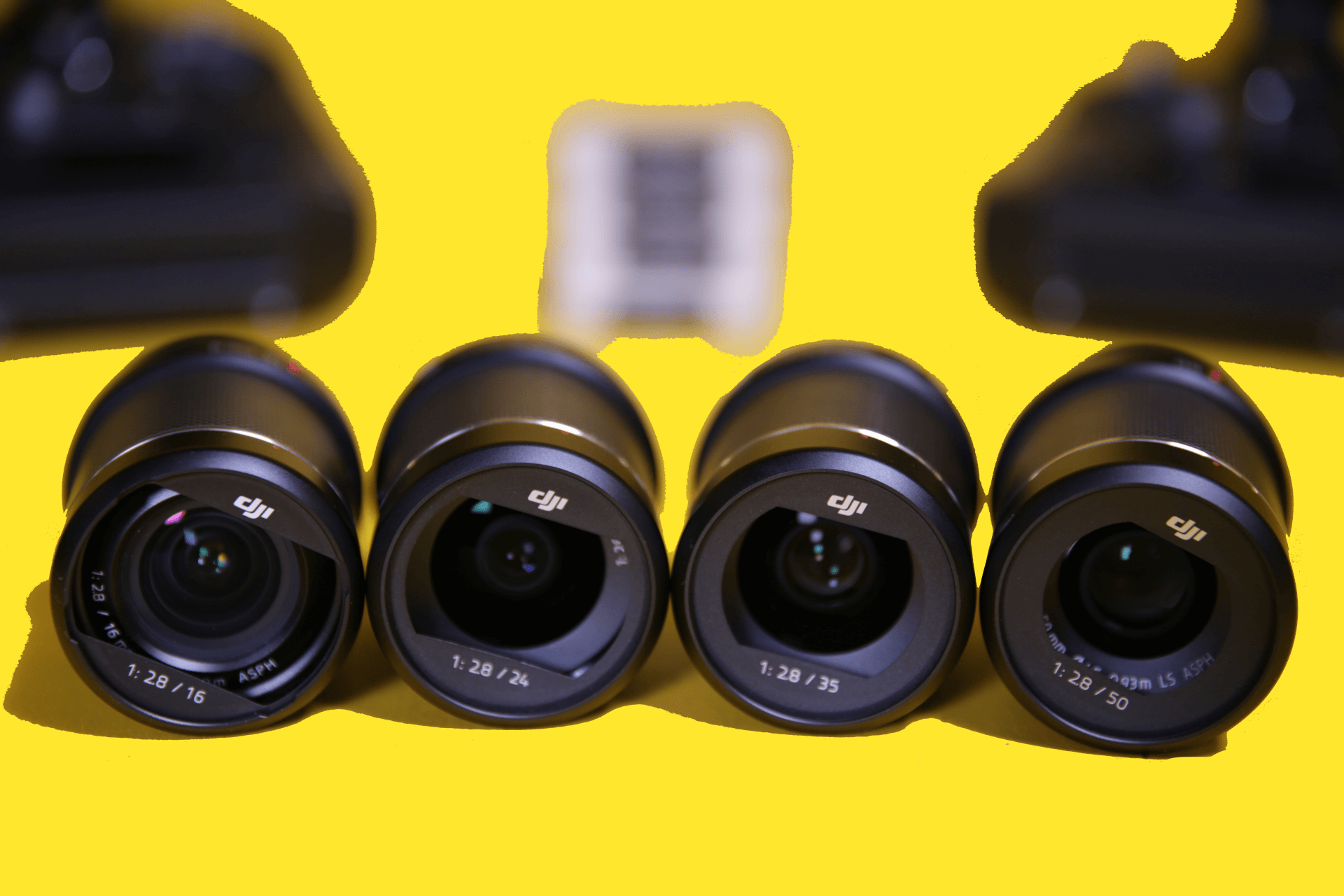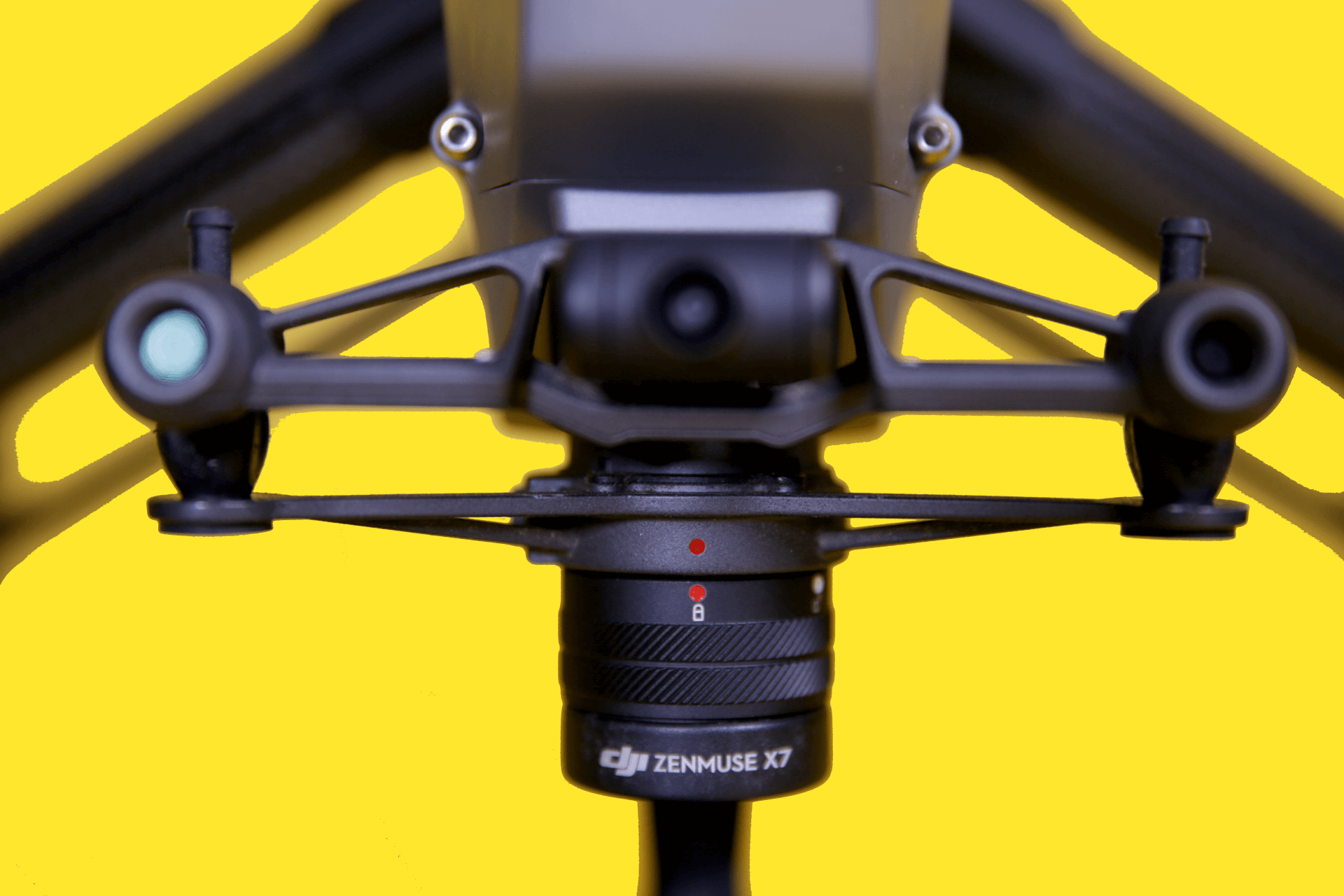 DJI Inspire 2 Drone
We don't want to drone on too much here, but we think all you high-flyers might want to hear about the following bit of kit… (see what we did there?). The DJI Inspire 1 was good. But the DJI Inspire 2 drone takes everything that was good about it and makes it better. The image processing system CineCore2.0 has been upgraded to CineCore2.1 and can record video at up to 6K in CinemaDNG/RAW and 5.2K in Apple ProRes when used with the Zenmuse X7 camera.
The Inspire 2 is a nippy guy, going from 0 to 50 mph (80 kph) in just 5 seconds and hits a maximum speed of 58 mph (94 kph). It also has a max descent speed of 9m/s which is generally unheard of speed and agility in an aircraft this size. The dual battery system allows for prolonged flight time, giving you a maximum of 23 minutes (with an X7), while self-heating technology allows it to fly even in low temperatures so you won't need to shy away from colder climates.
Flight Autonomy has been upgraded and developed specifically for the DJI Inspire 2 Drone, providing two directions of obstacle avoidance. Increased intelligence also adds multiple intelligent flight modes, including Spotlight Pro, giving even single pilots the ability to create complex, dramatic shots.
The kit comes with a Zenmuse X7 which is a compact Super 35 camera with an integrated gimbal made specifically for the high-end filmmaker and capable of capturing stunning images. The camera has a 24 MP CMOS sensor rated at 14 stops of dynamic range which preserves astonishing detail and offers both 6K CinemaDNG and 5.2K Apple ProRes with support for continuous RAW burst shooting at 20 fps and 24 MP stills.
The X7 also introduces the DL-Mount, the world's first integrated aerial lens mount that allows switching between four available prime lenses quickly (16mm, 24mm, 35mm and 50mm, all F2.8). And to make for seamless post production, the new DJI Cinema Colour System preserves accurate colours and will make your editors very happy.
Our kit comes with 2x remote controllers, media and plenty of batteries. Get in touch now for more info!
Need a camera for on the ground too? Check out what we have available!
Follow us on Instagram to see more of our kit in action.
DJI Inspire 2 Drone Specs
DJI Inspire 2
Weight: 7.58 lbs (3440 g, including propellers and two batteries, without gimbal and camera)
Max Takeoff Weight: 9.37lbs (4250 g)
GPS Hovering Accuracy: Vertical ±1.64 feet (0.5 m) or ±0.33 feet (0.1 m Downward Vision System enabled), Horizontal ±4.92 feet (1.5 m) or ±0.98 feet (0.3 m, Downward Vision System enabled)
Max Angular Velocity: Pitch: 300°/s
Yaw: 150°/s
Max Tilt Angle: P-mode: 35° (Forward Vision System enabled: 25°), A-mode: 35°, S-mode: 40°
Max Ascent Speed: P-mode/A-mode: 16.4 ft/s (5 m/s), S-mode: 19.7 ft/s (6 m/s)
Max Descent Speed: Vertical: 13.1 ft/s (4 m/s), Tilt 13.1-29.5 ft/s (4-9 m/s)
Max Takeoff Sea Level: 1.55 mi (2500 m), 3.1 mi (5000 m with specially-designed propeller)
Max Wind Speed Resistance: 10 m/s
Max Flight Time: Approx. 23min (with Zenmuse X7) hovering at sea level with no wind
Operating Temperature: -4° to 104° F (-20° to 40° C)
Diagonal Distance (propeller excluded): 23.8 inch (605 mm, Landing Mode)
Max Speed: 58 mph or 94 kph(Sport mode)
Zenmuse X7 Camera
Dimensions: 151 × 108 × 132 mm
Weight (Lens Excluded): 49 g
Sensor: Sensor Size (Still): 23.5×15.7 mm, Sensor Size (Max video recording area): 23.5×12.5 mm, Effective Pixels: 24 MP
Supported Micro SD/SSD Cards: MicroSD: Class 10 or UHS-1 rating with a writing speed of 15 MB/s required, SSD: DJI CINESSD: Max capacity 128 GB
Photo Sizes: 3:2 (6016 × 4008), 16:9 (6016 × 3376), 4:3 (5216 × 3912)
Photo Formats: DJI CINESSD: DNG, Micro SD: DNG, JPEG, DNG+JPEG
Shutter Speed: Electronic Shutter Speed: 1/8000 – 8s, Mechanical Shutter Speed: 1/1000 – 8s (DJI DL-S 16mm F2.8 ND ASPH not supported)
ISO Range: Photo: 100 – 25600, Video: 100 – 1600 (EI mode on); 100 – 6400 (EI mode off)
Video Formats: CINESSD: CinemaDNG, ProRes, Micro SD: MOV, MP4
Aspect Ratio 17:9
CinemaDNG: 6K: 6016×3200, 23.976p, 14-bit, 6K: 6016×3200, 24/25/29.97/30p, 12-bit, 5.4K: 5440×2880, 23.976/24p, 14-bit, 4K DCI: 4096×2160, 23.976p, 14-bit, 4K DCI: 4096×2160, 24/25/29.97/30/47.95/48p, 12-bit, 3.9K: 3944×2088, 50/59.94p, 12-bit
ProRes RAW: 6K: 6016×3200, 23.976p, 14-bit, 6K: 6016×3200, 24/25/29.97/30p, 12-bit, 5.4K: 5440×2880, 23.976/24p, 14-bit, 4K DCI: 4096×2160, 47.95/48p, 12-bit
ProRes RAW HQ: 6K: 6016×3200, 23.976p, 14-bit
ProRes: 4K DCI: 4096×2160, 23.976/24/25/29.97/30p, 10-bit, HQ, 2K: 2048×1080, 47.95/50/59.94p, 10-bit, HQ/XQ
H.264: 4K DCI: 4096×2160, 24/25/30/48/50/59.94p
H.265: 4K DCI: 4096×2160, 24/25/30p, HD: 1280×720, 24/25/30/48/50/59.94p
Aspect Ratio 16:9
CinemaDNG: 6K: 5760×3240, 23.976p, 14-bit, 6K: 5760×3240, 24/25/29.97/30p, 12-bit, 5.1K: 5120×2880, 23.976/24p, 14-bit, 4K Ultra HD: 3840×2160, 23.976p, 14-bit, 4K Ultra HD: 3840×2160 24/25/29.97/30/47.95/48p, 12-bit, 3.7K: 3712×2088, 50/59.94, 12-bit
ProRes RAW: 6K: 5760×3240, 23.976p, 14-bit, 6K: 5760×3240, 24/25/29.97/30p, 12-bit, 5.1K: 5120×2880, 23.976/24p, 14-bit, 4K Ultra HD: 3840×2160, 47.95/48p, 12-bit
ProRes RAW HQ: 6K: 5760×3240, 23.976p, 14-bit
ProRes: 4K Ultra HD: 3840×2160, 23.976/24/25/29.97p, 10-bit, HQ/XQ, 2.7K: 2704×1520, 47.95/50/59.94p, 10-bit, HQ, FHD:1920×1080, 47.95/50/59.94p, 10-bit, HQ/XQ
H.264: 4K Ultra HD: 3840×2160, 24/25/30/48/50/59.94p, 2.7K: 2720×1530, 24/25/30/48/50/59.94p, FHD: 1920×1080, 24/25/30/48/50/59.94p, HD: 1280×720, 24/25/30/48/50/59.94p
H.265: 4K Ultra HD: 3840×2160, 24/25/30p, 2.7K: 2720×1530, 24/25/30/48/50/59.94p, FHD: 1920×1080, 24/25/30/48/50/59.94p

Aspect Ratio 2.44:1
CinemaDNG: 5.2K: 5280×2160, 23.976p, 14-bit, 5.2K: 5280×2160, 24/25/29.97/30/47.95/48p, 12-bit
ProRes: 5.2K: 5280×2160, 23.976/24/25/29.97/30p, 10-bit, HQ
H.264/H.265: 4K Ultra HD: 3840×1572, 30p