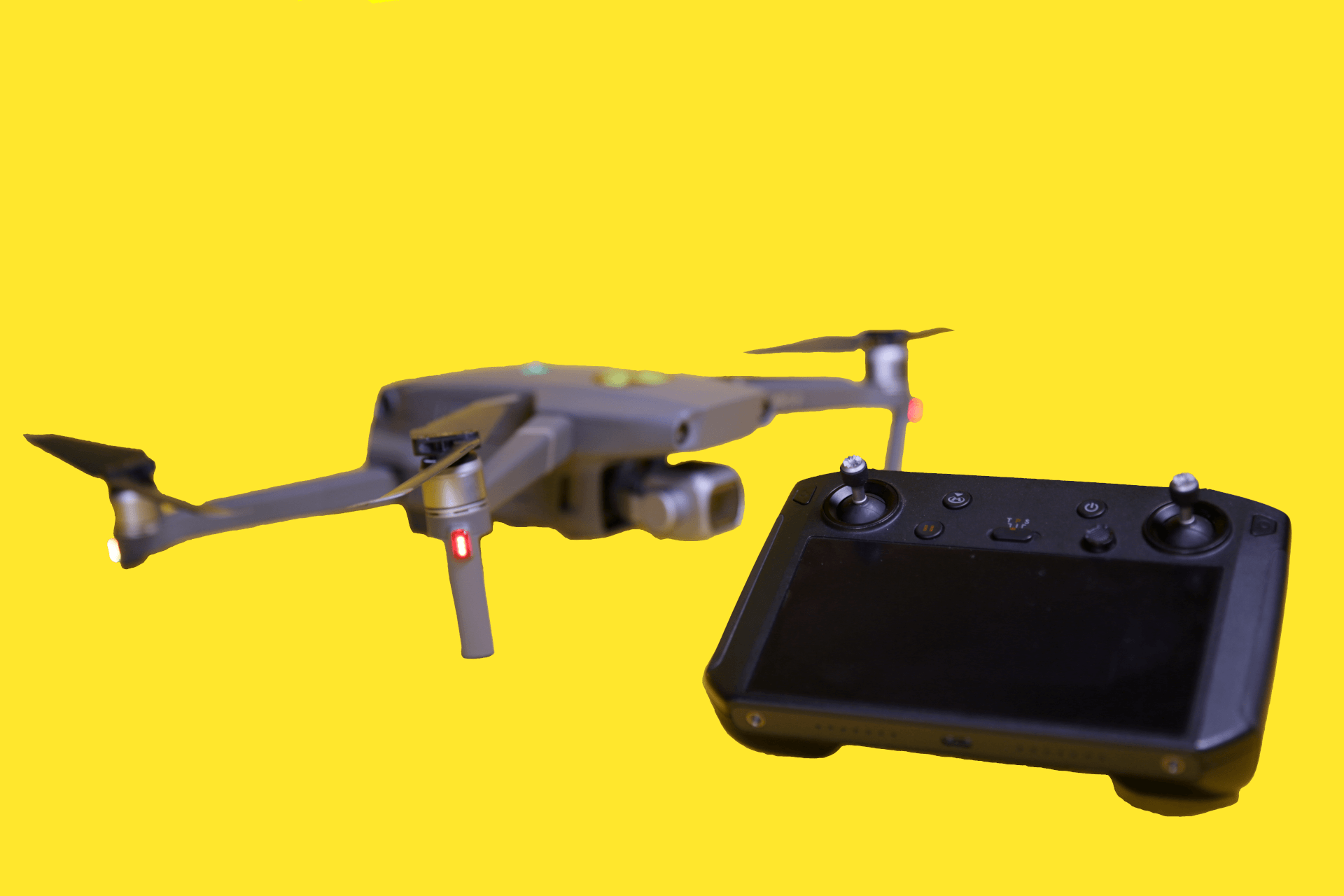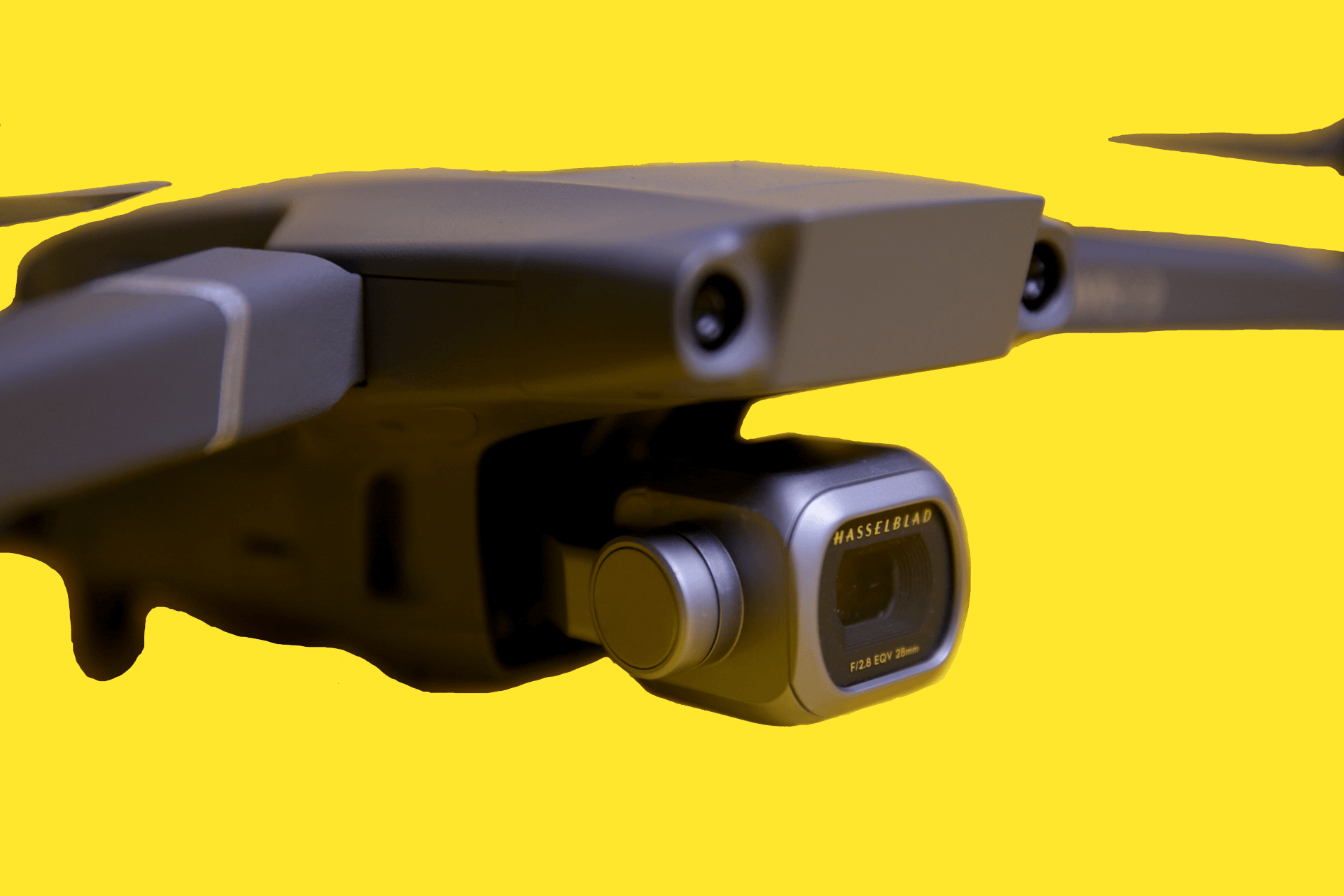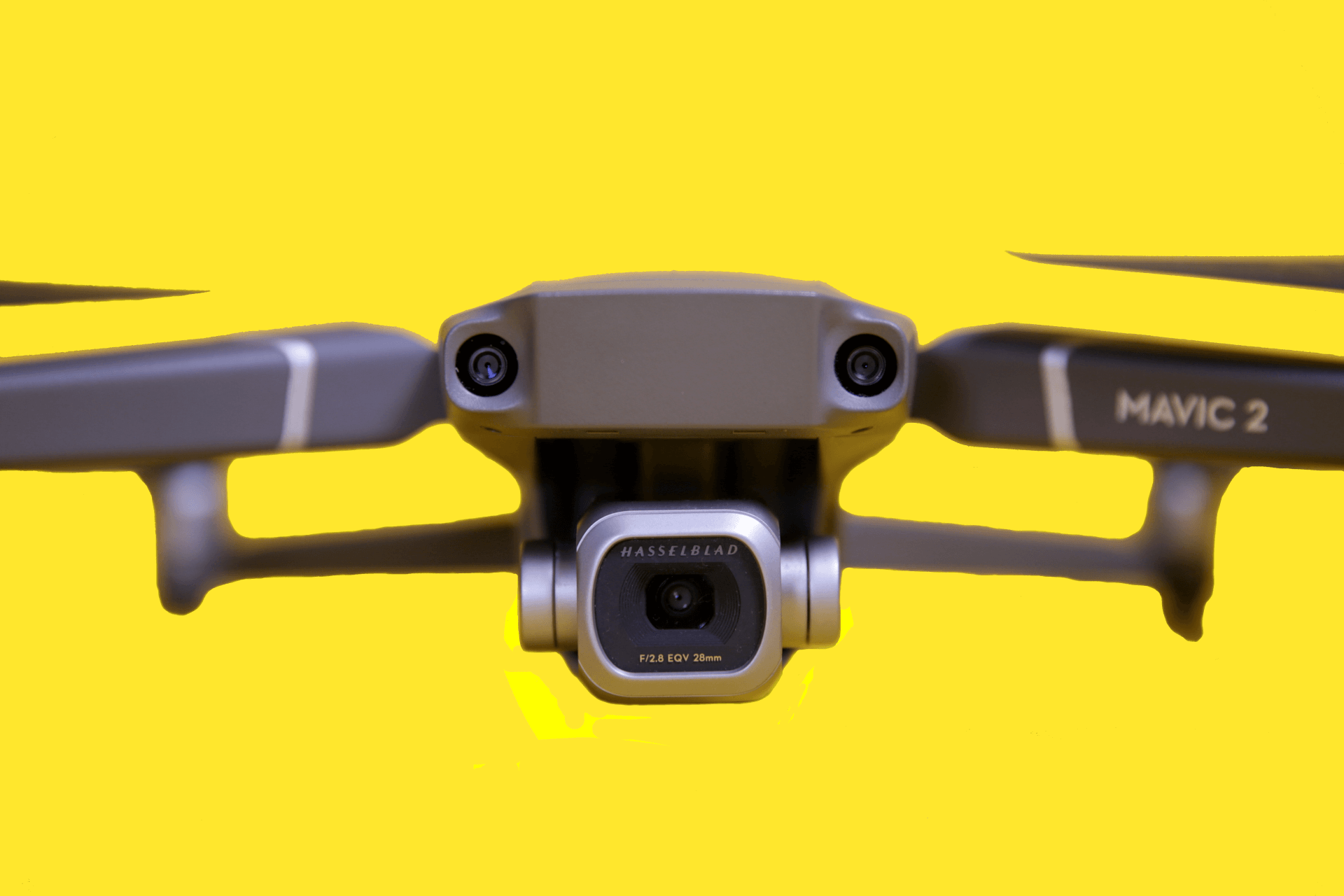 DJI Mavic 2 Pro Drone
With the Mavic 2 Pro, DJI has created the perfect 'dynamite-comes-in-small-packages' package. With iconic Hasselblad image quality, the DJI Mavic 2 Pro Drone utilises a 20 MP 1″ CMOS Sensor with an adjustable aperture of f/2.8 – f/11 and has a 10-bit Dlog-M colour profile and 10-bit HDR video. Punchy!
The Mavic 2 Pro uses a Digital Video Transmission System called OcuSync 2.0 which allows you to explore more of the world smoothly and safely with 8km 1080p live video, 2.4/ 5.8GHz real-time auto-switching, 40Mbps download speed and 120ms low latency. And along with a 31 min max flight time (currently the longest flight time for a consumer drone), you can be sure to be up in the air and getting the shots you need without any worries.
The Mavic 2 Pro features DJI low-noise flight technology and has obstacle sensors on all sides of the aircraft, with advanced pilot assistance systems (APAS), allowing the aircraft to actively avoid obstacles in front of and behind it. Trajectory prediction algorithms help to maintain tracking when your subject is temporarily blocked by an obstruction and in an open and unobstructed environments, the Mavic 2 can track fast moving subjects like cars and boats at speeds of up to 72kph. When tracking a target, the Mavic 2 can plan a flight path on its 3D map. It will read, recognise and avoid obstacles in front of and behind the aircraft, all while shooting your target without interruption.
The Mavic 2's 3-axis gimbal provides smooth, stable footage in just about any situation so why not give us a shout and take this lil' guy out for a spin!
Need a bigger drone? We also have the DJI Inspire 2!
Follow us on Instagram to see more of our kit in action.
DJI Mavic 2 Pro Drone Specs
Aircraft
Takeoff Weight: 907g
Dimensions: Folded: 214×91×84 mm (length×width×height), Unfolded:322×242×84 mm (length×width×height)
Diagonal Distance: 354 mm
Max Ascent Speed: 5 m/s (S-mode), 4 m/s (P-mode), 3 m/s (S-mode), 3 m/s (P-mode)
Max Speed (near sea level, no wind): 72 km/h (S-mode)
Max Service Ceiling Above Sea Level: 6000 m
Max Flight Time (no wind): 31 minutes (at a consistent 25 kph)
Max Hovering Time (no wind): 29 minutes
Max Flight Distance (no wind): 18 km (at a consistent 50 kph)
Max Wind Speed Resistance: 29–38 kph
Max Tilt Angle: 35° (S-mode, with remote controller), 25° (P-mode)
Max Angular Velocity: 200°/s
Operating Temperature Range: -10°C – 40°C
Operating Frequency: 2.400 – 2.483 GHz, 5.725 – 5.850 GHz, 2.400 – 2.483 GHz
Transmission Power (EIRP): FCC:≤26 dBm CE:≤20 dBm SRRC:≤20 dBm MIC:≤20 dBm, 5.725-5.850 GHz, FCC:≤26 dBm CE:≤14 dBm SRRC:≤26 dBm, GNSS GPS+GLONASS
Hovering Accuracy Range: Vertical – ± 0.1 m (when vision positioning is active), ± 0.5 m (with GPS positioning), Horizontal – ± 0.3 m (when vision positioning is active), ± 1.5 m (with GPS positioning)
Internal Storage: 8GB
Gimbal
Mechanical Range: Tilt: -135–45°, Pan: -100–100°
Controllable Range: Tilt: -90–30°, Pan: -75–75°
Stabilisation: 3-axis (tilt, roll, pan)
Max Control Speed (tilt): 120° /s
Angular Vibration Range: Mavic 2 Pro ±0.01°
Camera
Sensor: 1" CMOS, Effective Pixels: 20 million
Lens: FOV: about 77°, 35 mm Format Equivalent: 28 mm, Aperture: f/2.8–f/11, Shooting Range: 1 m to ∞
ISO range: Video – 100-6400, Photo – 100-3200 (auto), 100-12800 (manual)
Still Image Size: 5472×3648 4000×3000
Colour Mode: Dlog-M (10bit), support HDR video (HLG 10bit)
Still Photography Modes: Single shot, Burst shooting 3/5 frames, Auto Exposure Bracketing (AEB): 3/5 bracketed frames at 0.7 EV Bias, Interval (JPEG: 2/3/5/7/10/15/20/30/60s, RAW:5/7/10/15/20/30/60s)
Colour Mode: Dlog-M (10bit), support HDR video (HLG 10bit)
Video Resolution: 4K: 3840×2160 24/25/30p, 2.7K: 2688×1512 24/25/30/48/50/60p, FHD: 1920×1080 24/25/30/48/50/60/120p
Max Video Bitrate: 100 Mbps
Photo Format: JPEG / DNG (RAW)
Video Format: MP4 / MOV (MPEG-4 AVC/H.264, HEVC/H.265)