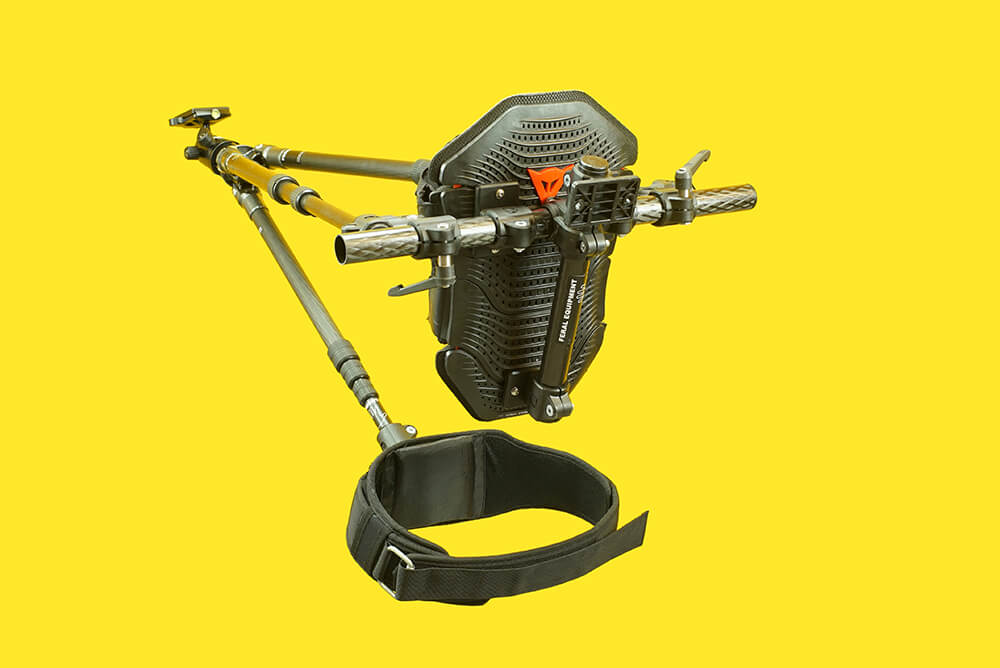 Feral Baby Body Rig
Feral Baby Body Rig. Where it all began. Our own version of the snorricam.
We know this is good because we built it good. It's a light-weight body rig for the classic run-around camera looking at the artist shot; static artist, moving background. Clean frame – no straps visible on camera.
Want to see footage of it in action? Course you do. Check out this beautiful music video "Real Love" by Lo Moon, shot by our friends over at Somesuch and Mattias Nyberg/Sophie Muller.
Can take any DSLR camera and lightweight setup. Try it with an A7S.
Want to use a grown-up camera? Check out our Big Body Rig.