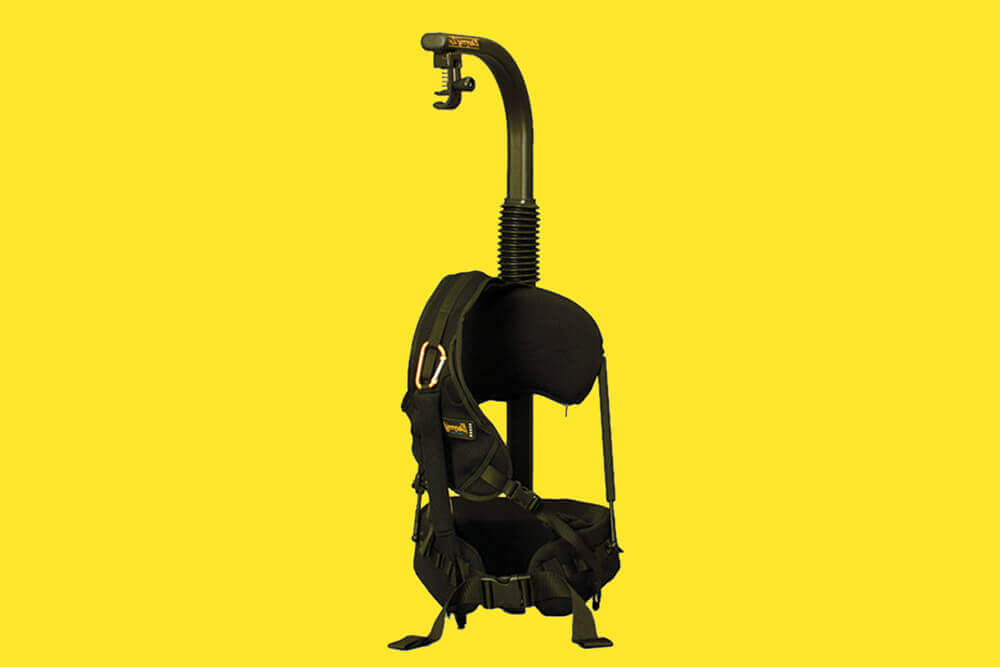 Easyrig 2.5
The Easyrig 2.5 400N Stabilising Camera Support, which is the original Easyrig model, is a cost effective system that can be used with film and video cameras rigs of a medium weight. With its ergonomic design, the Easyrig 2.5 redistributes the camera's weight from the neck and shoulder muscles to parts of the body – such as the hips and legs -that can more easily support it. This system allows for more speed and mobility when using various camera levels, making it easier to get those steady images without suffering neck , shoulder and back ache. You'll be able to shoot for longer and with better results.
The included 400N support arm allows support of cameras between 8 and 10kg). Our Easyrig 2.5 provides the stability and support necessary for all kinds of productions, be it  documentaries, sports, music videos and anything else on the go. Up your steady shot game with this and you will never look back!
If you want to go heavier, try the Easyrig Vario 5 with Flowcine Serene arm or the 3.0 850N with extension arm.
Follow us on Instagram to see more of our kit in action.
Easyrig 2.5 400N Specs
Stabiliser Type: vest
Load Capacity: 4kg (9lbs) in steps to 16 kg (35 lbs)
Height: Mounted: 90 – 100 cm (35½ – 39½ in
Weight: 3.1 kg (6.8 lbs)
Suspension Line Length: 88 cm (35 in) when fully stretched
Hip Belt Sizes: Small: 84 cm (33 in), Standard: 90 cm (35½ in), Large: 120 cm (47 in)