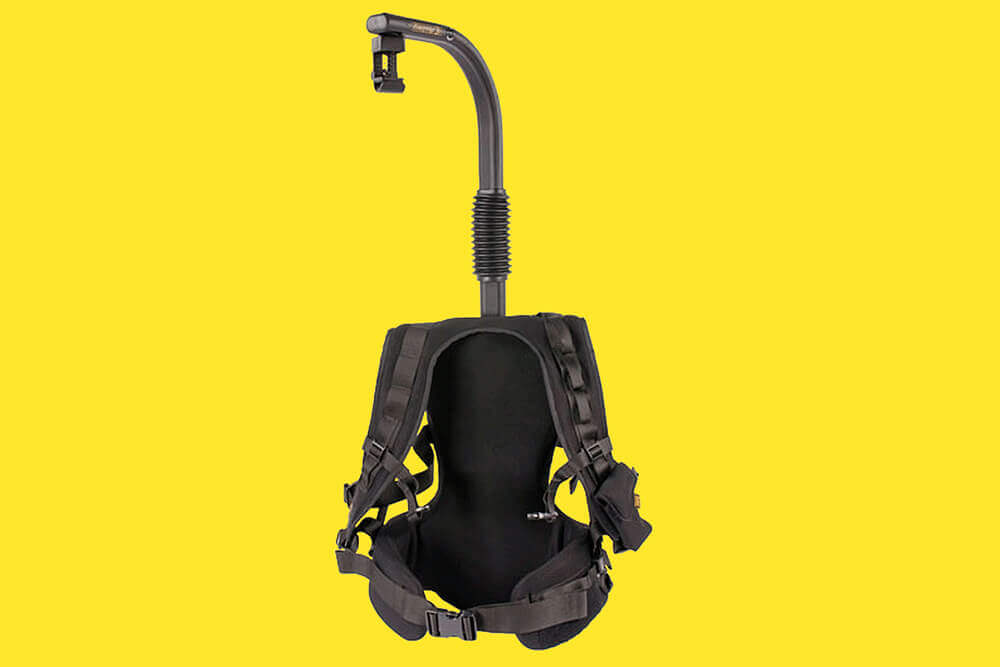 Easyrig 3 850N
Your back and shoulders will thank you after using the Easyrig 3 850N; the perfect support system for camera operators working with rigs weighing between 19-24kg.
The Easyrig 3 can be used with both video and film cameras. You can adjust the height of the Easy rig 3's backpack to fit comfortably with your build. Easy rig gives you flexibility, meaning that you can achieve high or low angle shots quickly and efficiently.
By using a suspension line to support the weight of your camera set-up, the Easy rig 3 will take the load off your shoulders, your neck, and arm muscles, and will distribute the weight across your torso, allowing you to shoot for longer periods of time without worrying about any potential aches and pains. The kit consists of the Cinema 3 Vest, 850N shock absorber, and a standard support arm.
The Easyrig 3 is incredibly simple to use. Take a look at this great video demonstrating the support system in action, and get in touch with us for more information about hiring.
If you want something that will support a lighter set-up, why not try the Easyrig Vario 5 with Flowcine Serene arm?
Easyrig 3 850N Specs
Max load: 24.9kg
Min load: 19kg
Cinema 3 Vest
850N Shock Absorber
Standard Lockable camera hook included
Compatible with all EasyRig Cinema 3 and EasyRig 2.5 extended support bars
Height: 90 to 100 cm
Weight of the rig: 3.5kg
Belt size: 85 to 110 cm
Suspension line length: 88 cm