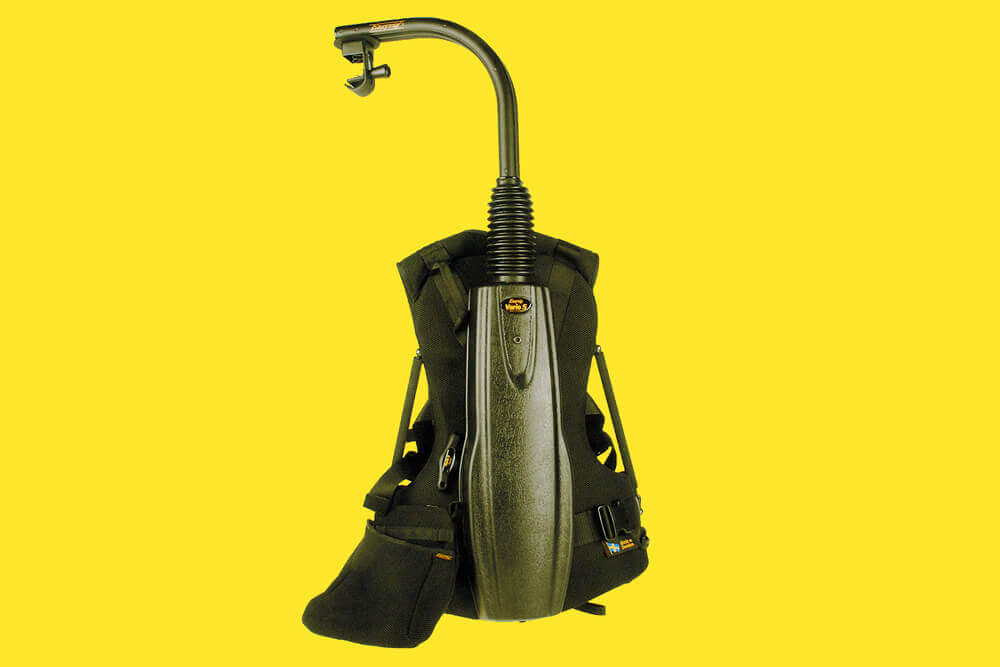 Easyrig Vario 5
Shooting with a handheld rig for long periods of time? Then you need that extra bit of weight support and stabilisation offered up by the Easyrig Vario 5, just one of many of Easyrig's great range of products.  The Vario 5 has an adjustable weight range from 5-17kg (11-38 lbs) and by turning the adjustment screw located on the back, you can easily change the tension / power of the line for a more comfortable setup.
The Easyrig Vario 5 gives you the same advantages as other Easyrig models with the added benefit of being able to adjust the line tension to adapt to many different cameras and configurations. The Vario 5 still allows for the same steady hand held shots while relieving strain on your back, neck and shoulders. With the wight redistributed to the hips, the vest allows you to shoot for hours in comfort. Whatever camera you are using, be it a DSLR or a cinema camera such as the Alexa Mini, the Vario 5 has you and your back covered!
If you are shooting with a heavier set up of 14kg and above, we recommend the Easyrig 3 850N.
For an even smoother ride, why don't you try pairing this with our serene arm.
Follow us on Instagram to see more of our kit in action.
Easyrig Vario 5 Specs
Vario 5:
Load Range: Standard: 5-17 kg (11-38 lbs)
Weight: 5.5 kg (12 lbs)
Suspension Line Length: 90 cm (35") when fully stretched
Height: Mounted: 103-113 cm (40.5-44.5"), Folded: 62 cm (24.4")
Width: Mounted: 80-130 cm (31-51"), Folded: 34 cm (13.3")
Depth: Mounted: 31cm (12.2"), Folded: 22 cm (8.6")
Standard Vest:
Weight: 4.63 lb / 2.1 kg
Height: 55 cm (22 in)
Standard Waist Hip Length: 80 – 140 cm (31.5-55 in)