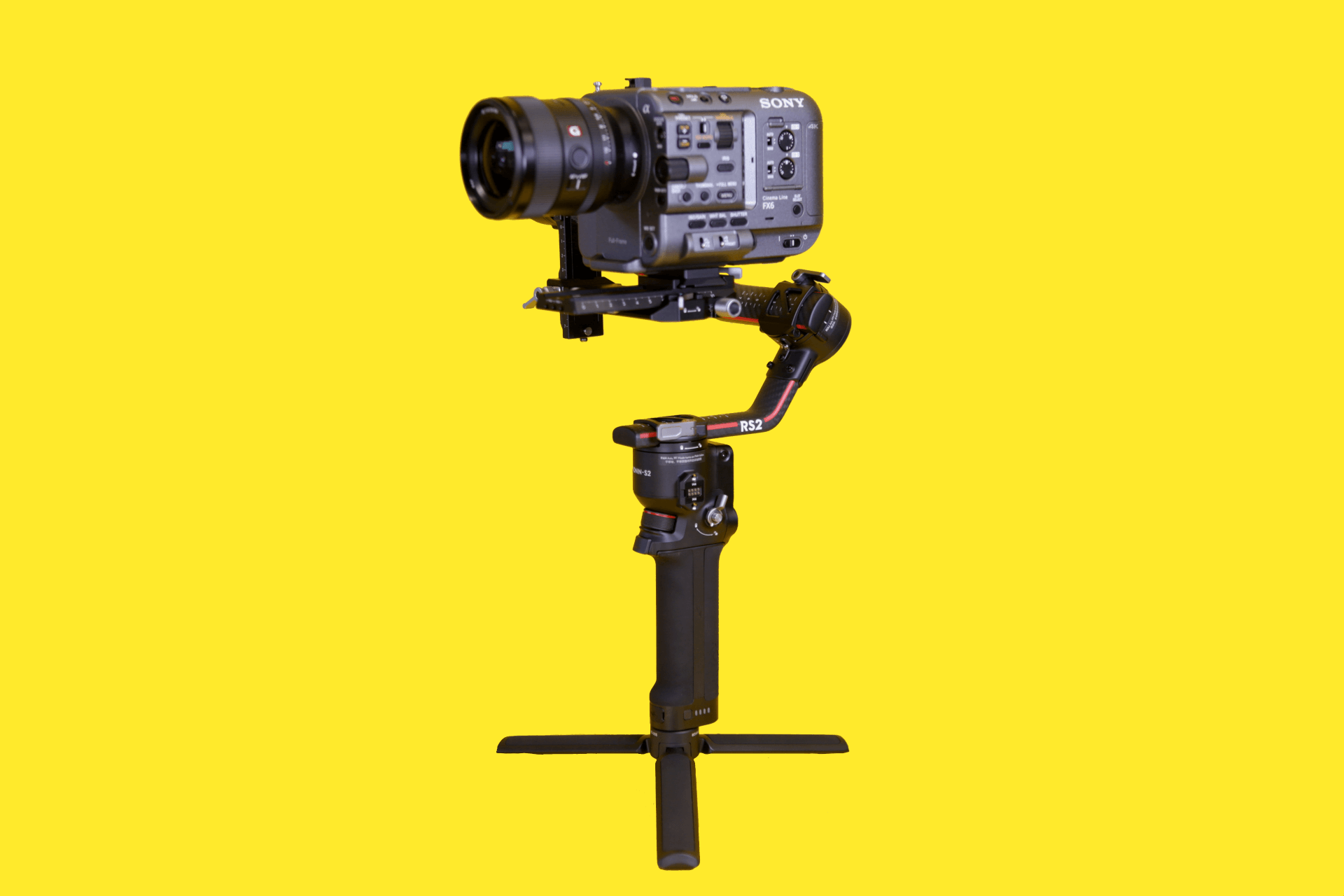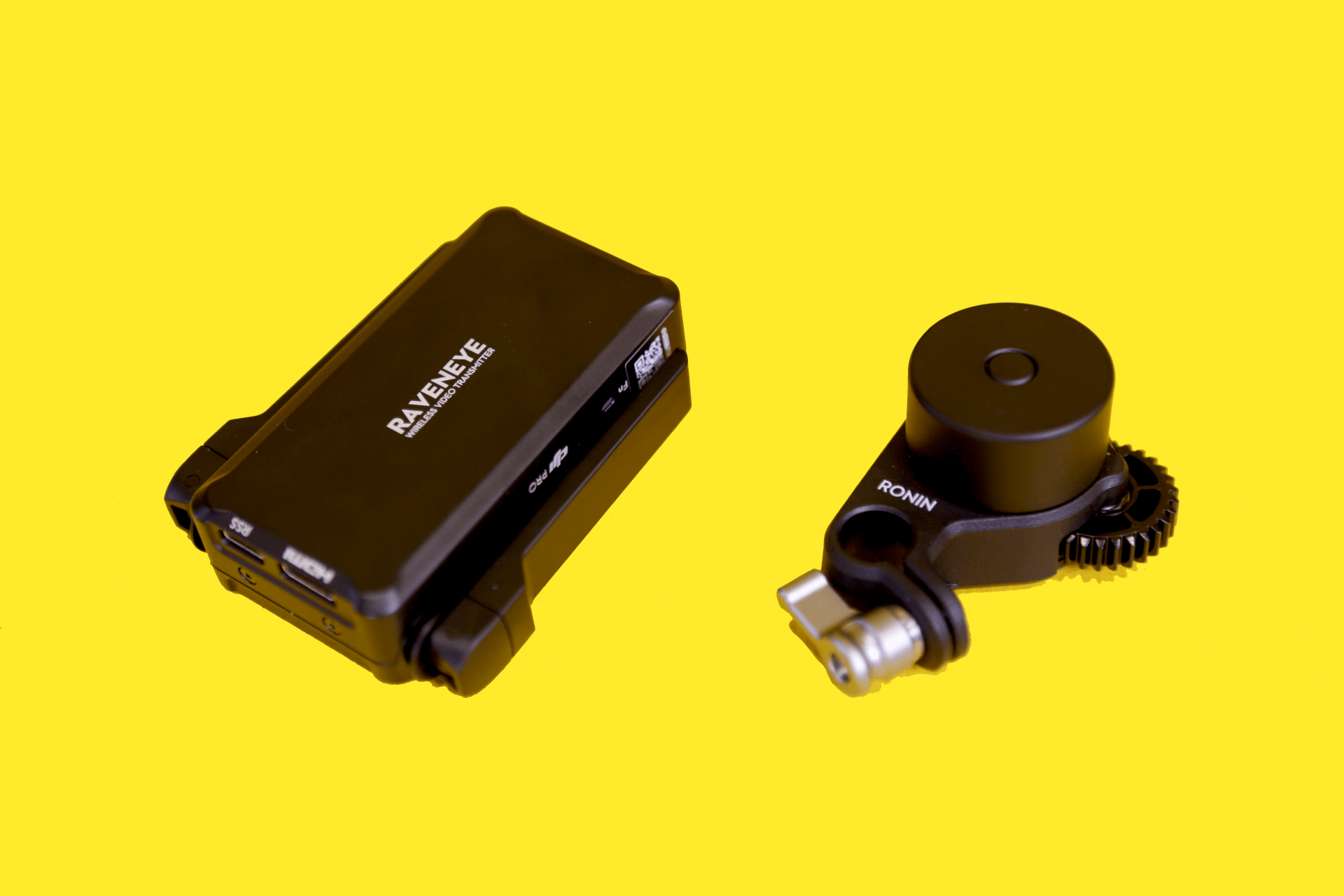 DJI RS 2
If you are looking for a lightweight gimbal that will literally do it all for you, look no further. This is it. This is the one. Search no more, DJI (and Feral) have what you want. The DJI RS 2  – is a real banger and they have thought of pretty much everything bar a built-in cup holder.
The RS 2 is really very sexy. Every design element and feature is made to deliver industry-leading camera stabilisation and with its monocoque carbon fibre construction it is both incredibly strong and and light at the same time. The RS 2 uses Titan Stabilisation Algorithm to capture the smoothest footage around and if that isn't enough, its SuperSmooth mode compensates for micromovements and increases torque, stabilising even 100mm zoom lenses.
While the DJI RS 2 is tailored for the ability to capture unique shots with a single hand, it is also designed to be used on a bigger and more professional scale. So don't be shy to get creative with your rigs – wanna stick it on a car rig or a jib? No problem. DJI have a fantastic video showing off all its incredible capabilities
here.
The gimbal boasts a full-colour LCD screen which is nifty for quick adjustments and easy access to the app features. The touchscreen also has Active Track 3.0, offering speedy access to focus tracking control.
The RS 2 is a gamechanger with its built in follow focus – a perfectly placed dial above the trigger allowing you to control the DJI focus unit with a finger meaning you no longer have to rely on autofocus lenses or pile on extra weight with an external follow focus unit.
Another brilliant addition to their newest upgrade is the RavenEye video transmitter. Able to send 1080p video up to 200m away, whilst offering remote control capabilities, the DJI RS 2 also uses built in ActiveTrack to lock on a rack your subject.
A 1kg (2.3lbs) gimbal with 4.5kg (10lbs) tested payload offers the highest weight-to-payload ratio in the industry so you don't need to be too shy with your rig.
Need a camera to use with this? Why not grab one of our Sony A7s mkiii kits!
DJI RS 2 Specs
Peripheral Accessory Connections: RSA/NATO ports, 1/4″-20 mounting hole, Cold shoe mount, Video transmission/follow focus motor port (USB-C), RSS camera control port (USB-C), Follow focus motor port (USB-C)
Battery Capacity: 1950 mAh
Battery Power: 30.03 Wh
Max. Battery Life: 12 h
Charging Time: 1.5 h (24W USB adapter using the QC 2.0 or PD protocol)
Connections: Bluetooth 5.0; USB-C
Mobile Assistant Software Requirements: Android 7.0 or above
Tested Payload: 4.5 kg (10.0 lbs)
Maximum Controlled Rotation Speed: Pan: 360°/s, Tilt: 360°/s, Roll: 360°/s
Pan axis control: 360° continuous rotation
Roll axis control: -95° to +240°
Tilt axis control: -112° to +214°
Operating Frequency: 2.4000 GHz – 2.4835 GHz
Transmission Power: <8 dBm
Operating Temperature: 20° to 45° C (-4° to 113° F)
Gimbal Weight: Approx. 960 g (2.12 lbs) (excluding the Quick-Release Plates and Camera Mounting Plate)
Camera Mounting Plate Weight: Approx. 150 g (0.33 lbs)
BG30 Grip Weight: Approx. 265 g (0.58 lbs)
Extended Grip/Tripod Weight: Approx. 226 g (0.50 lbs)
Upper and Lower Quick-Release Plates Weight: Approx. 105 g (0.23 lbs)
Gimbal Dimensions: Folded: 260×265×70 mm (excluding the BG30 grip), Unfolded: 410×260×195 mm (including the BG30 grip, excluding the extended grip/tripod)