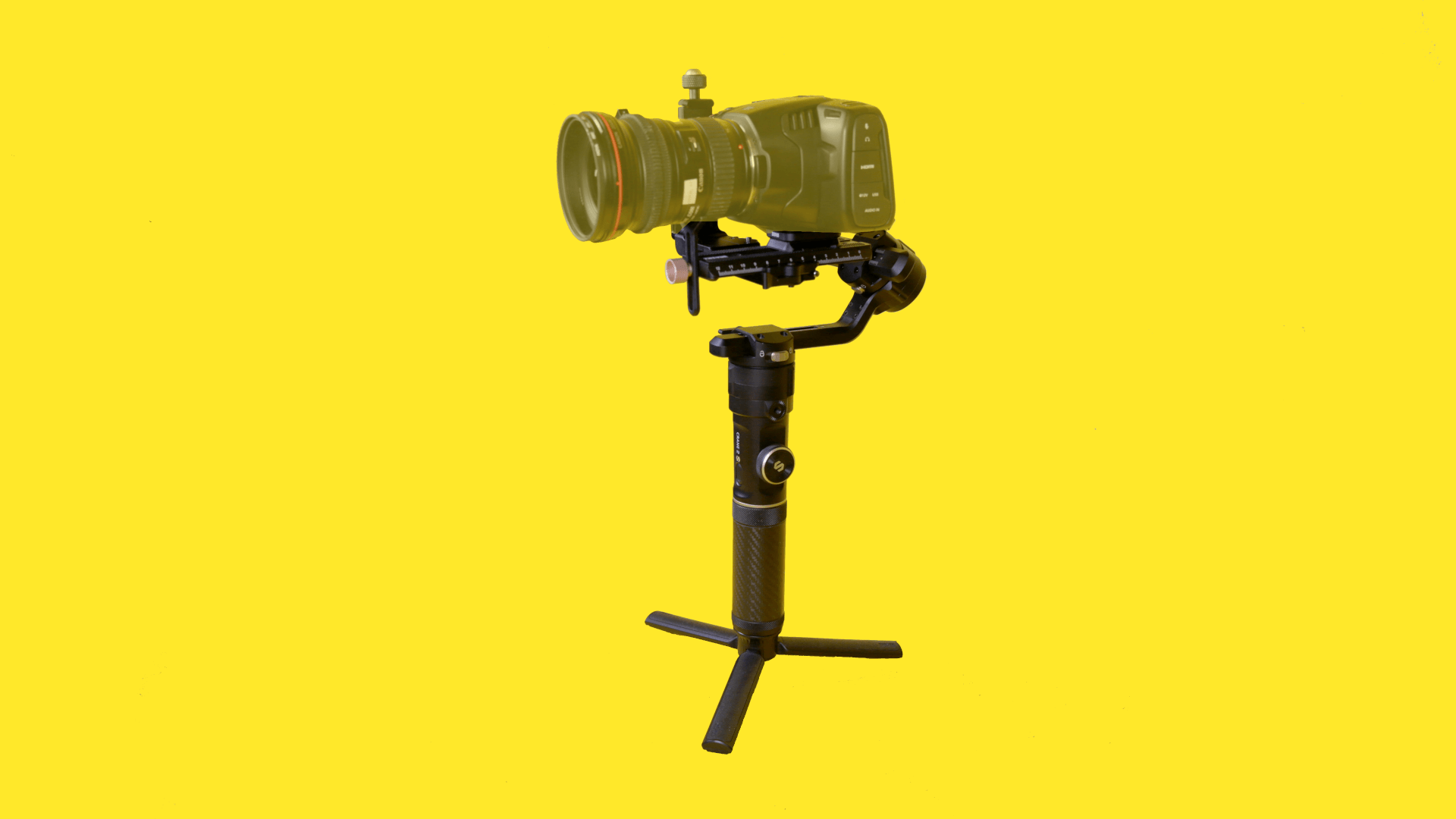 Zhiyun Crane 2S
The Zhiyun Crane 2S features a FlexMount System which simplifies the setup process when attaching your camera to the gimble. The Crane S2 has a double safety mechanism which  guarantees zero swinging of the gimbal during traveling or storage. You can additionally adjust the tightness of the safety lock to suit your specific needs.
The CRANE 2S is outfitted with 3 removable 18650 Li-ion batteries which offer a 12-hour runtime.
Our kit comes with the Cranes' follow focus and lens support system as well as a handle for the gimbal. The Zhiyun Crane 2S pairs perfectly with our
6K Black Magic Pocket Cinema Camera
.
Zhiyun Crane 2S Specs
Operation Voltage: Min: 9.8V
Std: 11.1V
Max:12.6V
Operation Current: 160mA
Output Voltage 5V
Output Current 1A (Camera Control Port)
Following Deviation in Static State: ±0.01° – ±0.04°
Following Deviation in Motion State: Min: ±0.05°
Std: ±0.1°
Max: ±0.3°
Tilt Mechanical Range: -91° – +155°
Roll Mechanical Range: -57.5° – +237.5°
Pan Mechanical Range: 360° (Unlimited Rotation)
Controllable Tilt Angle: -80° – +135°
Controllable Roll Angle: -35° – +35°
Controllable Pan Angle: -180° – +180°
Operation Temperature Min: -10℃
Std: 25℃
Max: 45℃
Battery Capacity: 2600mAh (Three 18650 Li-Ion Batteries)
Battery Runtime: 12h (data1)
Charging Time: 4h (data2)
Bluetooth: Bluetooth 5.0
EIRP: <10dBm
Operation Frequency: 2.4 GHz
Dimension: 45.3 x 23 x 6.8 cm W x D xH (Folded, without quick release plate)
Net Weight: 1.88 KG (Tripod and Battery not included)