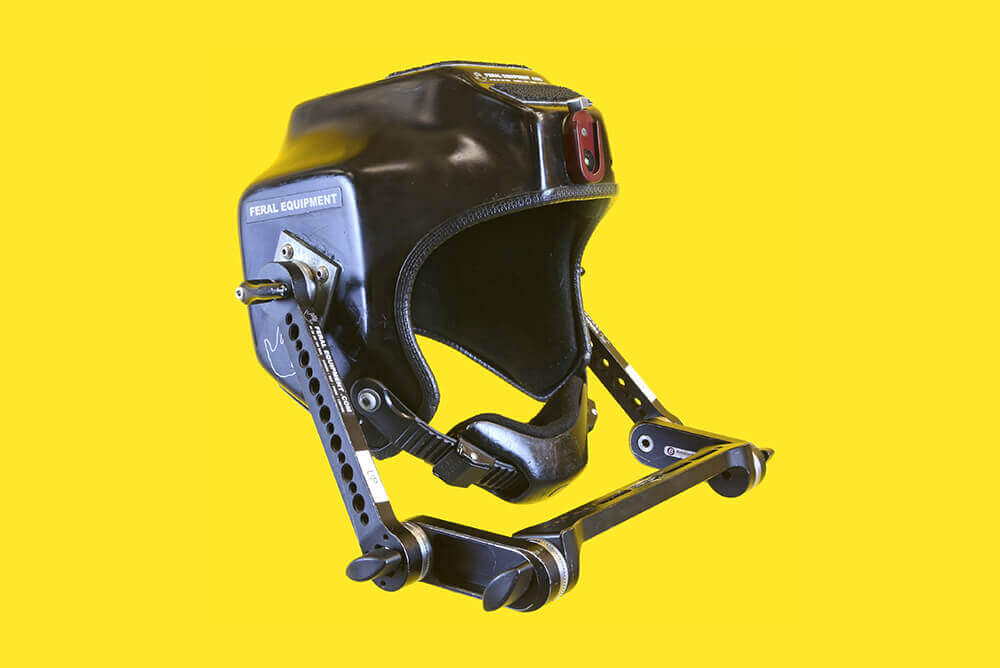 The Kryten Helmet Rig
Helmet Rig The Kryten. Our world-famous camera helmet rig.
Others have tried and failed, our design is best one there is and the original one!
The kit includes:
1 x Helmet & front mounting plate
1 x D-tap splitter & V-lock plate
Want to see some footage from the rig? Of course you do. Duke Dumond's legendary I Got U music video was shot on a combo of our Helmet Rig The Kryten, Sony A7S and Zeiss lenses.
Want a full shooting kit with it, including camera and lenses, director's monitor, focus puller's monitor, and a cute unicorn sticker? Enquire within.
Please note we advise the helmet worn by an adult standing or walking at a slow pace on firm terrain. To all you crazies wanting to mount heavy cameras on people running down a hill, we say, why not go Gopro?
If you have other requirements (i.e. Alexa Mini), get in touch regardless! We have other rigs that would work with heavier cameras (we even built a new rig specifically for POV shooting with the new Sony Venice, called the San Michele POV rig!)
Feral Equipment now runs a crewing service! Need an operator for one of our body rigs, gimbal work (Movi Pro/Ronin 2), Grip, lighting technicians or camera operators? Get in touch!