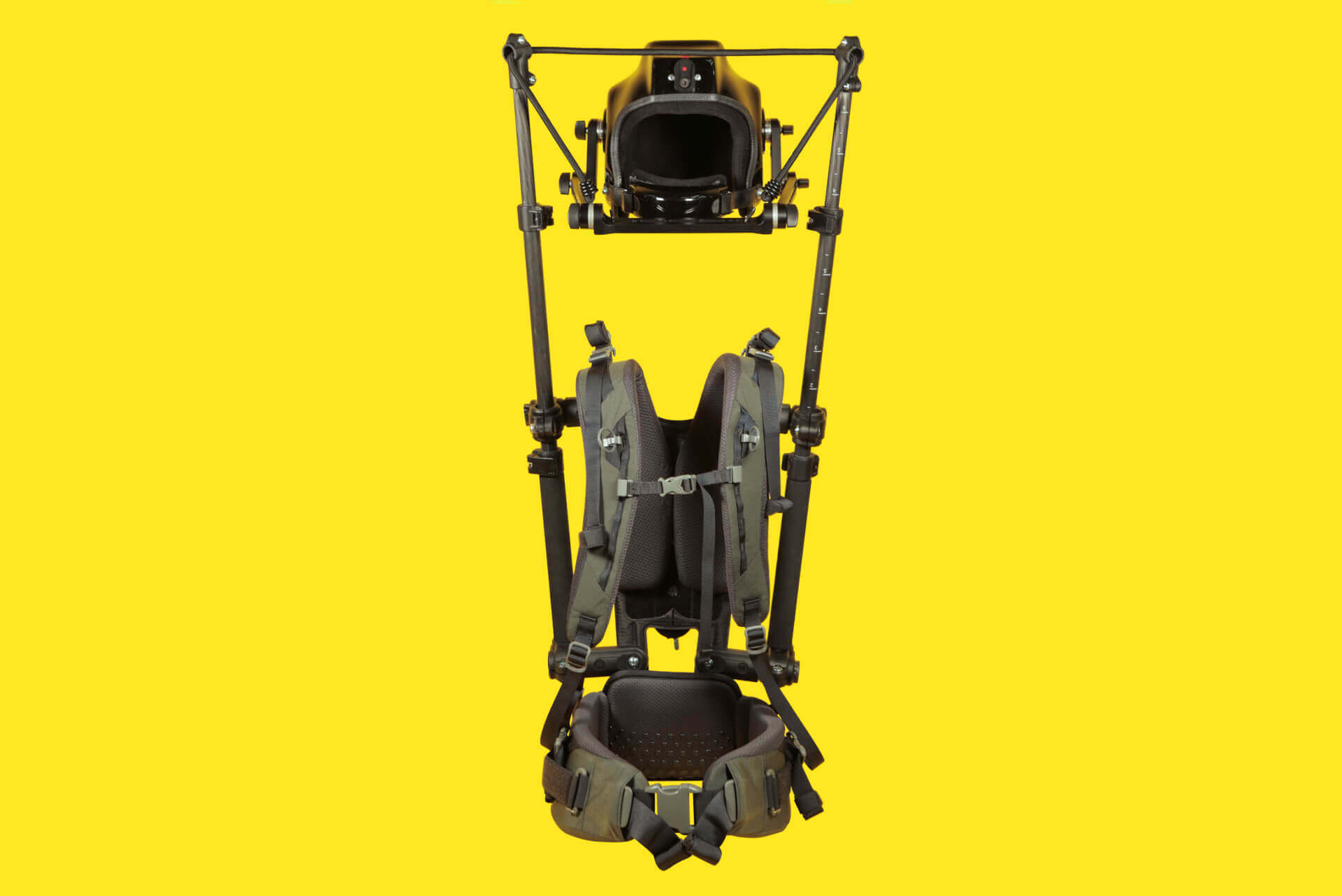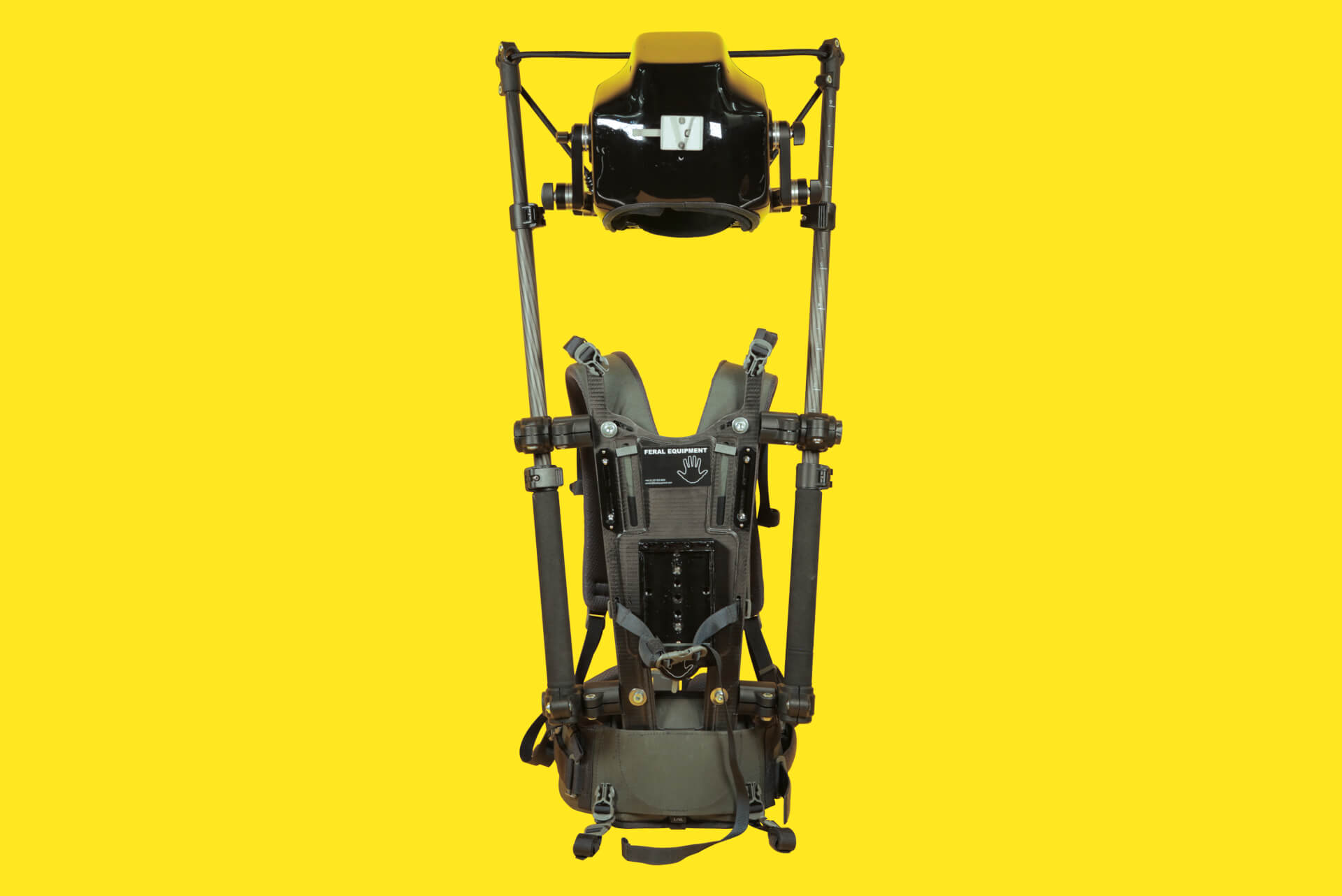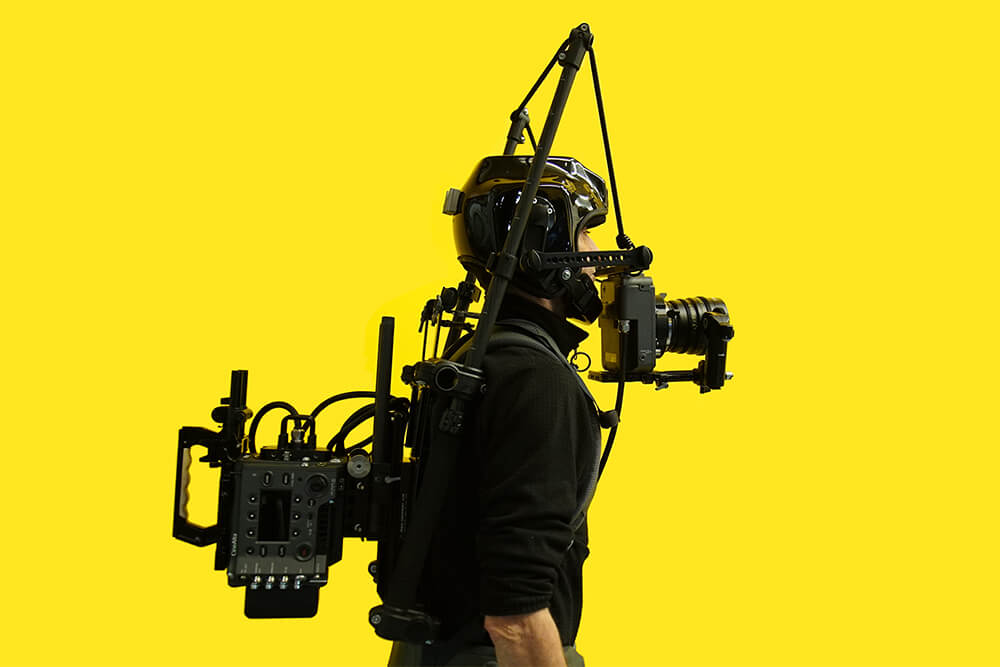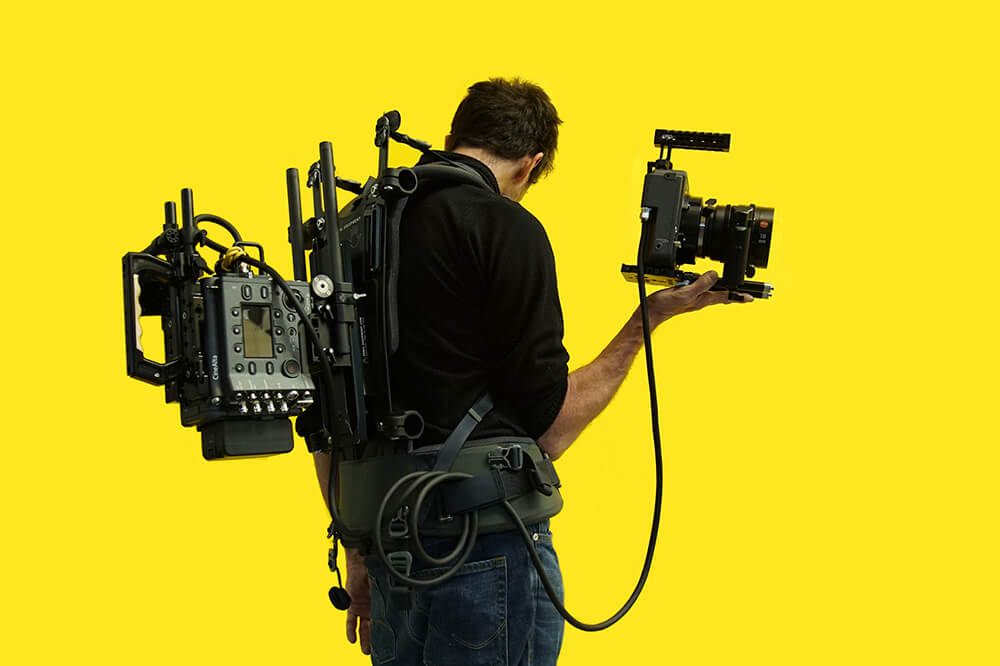 Mothra Sony Venice POV
You asked us, so we built it, our own custom Sony venice pov rig.
The Mothra rig, an upgraded version of the Kryten Helmet rig can be used as a hand held rig for the Venice, or as a sony venice POV rig.
Get it with our Sony venice camera and front extension system.
See a bike setup here!
Looking for other body rigs? Check our selection here.
About the Sony Venice:
1. Support of High Frame Rates
The following expansion of the imager mode frame rates (FPS) are supported by installing the optional High Frame Rate License (CBKZ-3610H/HM/HW).
6K 3:2: 26 to 60 fps
4K 4:3: 49 to 60, 66, 72, 75 fps
4K 17:9: 66, 72, 75, 88, 90, 96, 100, 110 fps
4K 2.39:1: 120 fps
2. Support of RM-B170, RCP-1501 or other remote control units for Live Production applications
3. Support of Rec.2020/HLG_Rec.2100 combination for HDR productions when RM/RCP Paint Control is set to "On"
4. Support of Pure-P output via the Monitor output
5. Support of extended Metadata
The following metadata has been added to RAW, X-OCN, and XAVC recording.
Lens distortion and shading metadata are recorded, compatible with Cooke's /i third generation metadata technology (/i3) and ZEISS eXtended Data Technology.
6. Support of additional functions for Assign Buttons A/B/C on the DVF-EL200 viewfinder
7. Support of selection for either the Top or Side 4pin Lens interface
For Sony Venice Menu Simulator – Click Here
The new Sony VENICE camera brings professional cinematography to the next level. 6K sensor and 15 stops of dynamic range – 9 stops below and 6 stops above 18% grey – for beautiful images, with out of the box 4K 17:9, 3.8K 16:9 UHD capabilities and the option to upgrade to 6K 1.85:1, 6K 17:9, 5.7K, 6K 2.39:1 with firmware.
You get superb dynamic range, a wide colour gamut3 that exceeds BT.2020 colour space and this camera matches the performance of the F65 and F55.
The VENICE is a reliable partner for creativity with the ability to control via Wi-Fi. The extra shallow depth of field captures images that have the equivalent of ½ stop shallower than super 35mm.