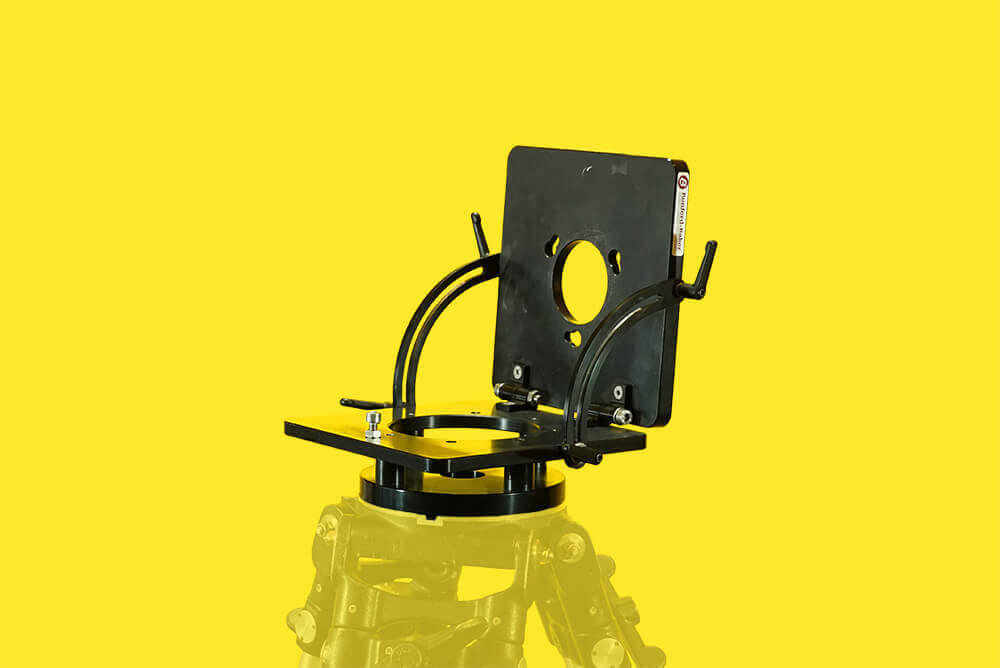 Ronford Baker 90° Tilt Plate [MOY]
Sometimes you just NEED to get that shot at a 90° angle and don't have the time to rejig your whole rig. We got you, don't worry! Stick your camera on our Ronford Baker 90° Tilt Plate and give yourself the flexibility to change your angle with ease at any time. The tilt plate has a Moy fitting so it will work on your tall and short legs and any other tripod legs with the Moy base and has sturdy lock offs so that you can fix it at any angle up to the 90°. We have stuck this guy on some crazy rigs so we can firmly attest to its good qualities and the flexibility it provides.
So grab yourself this nifty Ronford Baker 90° Tilt Plate and save yourself some precious time when time is low. We also create bespoke rigs for our customers so if you need something out of the ordinary, we can probably make it for you! Get in touch with us to find out more.
Need a head or legs to use this with? Have a look at what we have available!
Follow us on Instagram to see more of our kit in action.