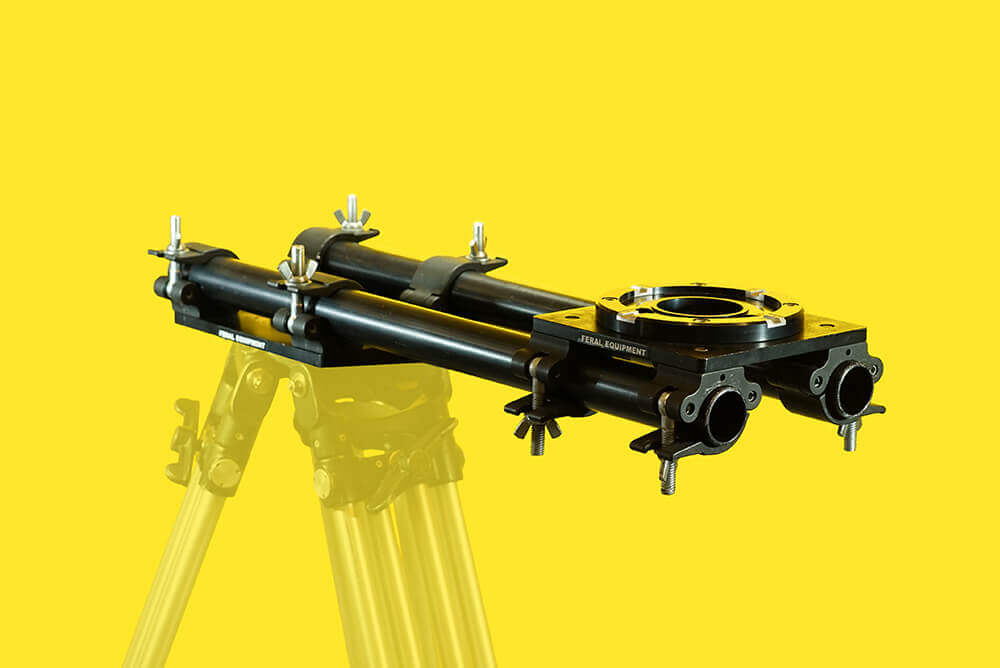 Twin Tube Paddle Mount
Need to get our camera in an awkward and scary position like hanging over the edge of a cliff? The Ronford-Baker Twin Tube Paddle Mount is what you need! Recommended for positioning or off-setting a camera away from a tripod, dolly or other mount, it will also work in an under-slung mode and offers a safe and secure mount for your camera. Make your grip happy and give them the ultimate (safe) toy for putting expensive gear in perilous positions. We have put this guys through the ropes ourselves and can vouch for its all around capabilities and sturdiness.
If this sounds like the thing you need, give us a call and see what we can do for you. We also create bespoke rigs for our customers so if you need something out of the ordinary, we can probably make it for you!
The Twin Tube Paddle Mount comes with MOY-MOY fittings as standard and as is supplied with 4′ scaffold tubes for rigging. It is compatible with heads such as the OConnor 2575.
Need a head to use on this? Have a look at what we have available!
Follow us on Instagram to see more of our kit in action.