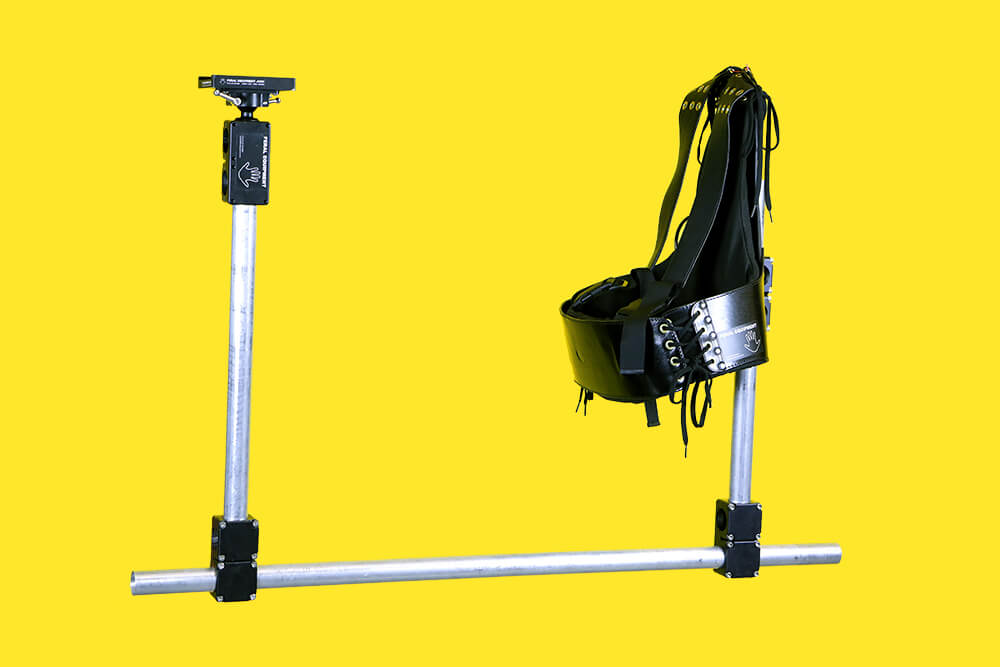 Walter Klassen FX Far-Out Body Rig
Presenting the Walter Klassen FX Far-Out Body Rig. Compatible with small and bigger cameras, Alexa Mini/Reds/Sony
***ONLY STOCKIST IN UNITED KINGDOM***
Here at Feral, we pride ourselves on having the most innovative solutions for the body rigs that you need for your shoot. Most of them we build ourselves, but when we see something we love that someone else has put together, we want to get involved.
Give us a call. We think you'll love this as much as we do.
The Klassen FX Far Out camera body mount is an innovative new camera system that allows the talent to shoot themselves. This provides for some truly unique shots with a virtually unlimited range of options.  Shoot from above, below, in front, behind or beside the with the same framing regardless of the talent's movements.  Only one post that can be configured in a myriad of ways to keep it out of frame.
The new vest is easier than ever to hide under wardrobe.
1-1/2 inch aluminum tube is widely available and easy to source if extras are needed. Tubes supplied with the kit are anodized black.
Package includes:
4 harnesses (small, medium, large, extra large) with back blocks
8 modular pipe clamps
1 stage with ball mount
tube assortment (black anodize)
1 case