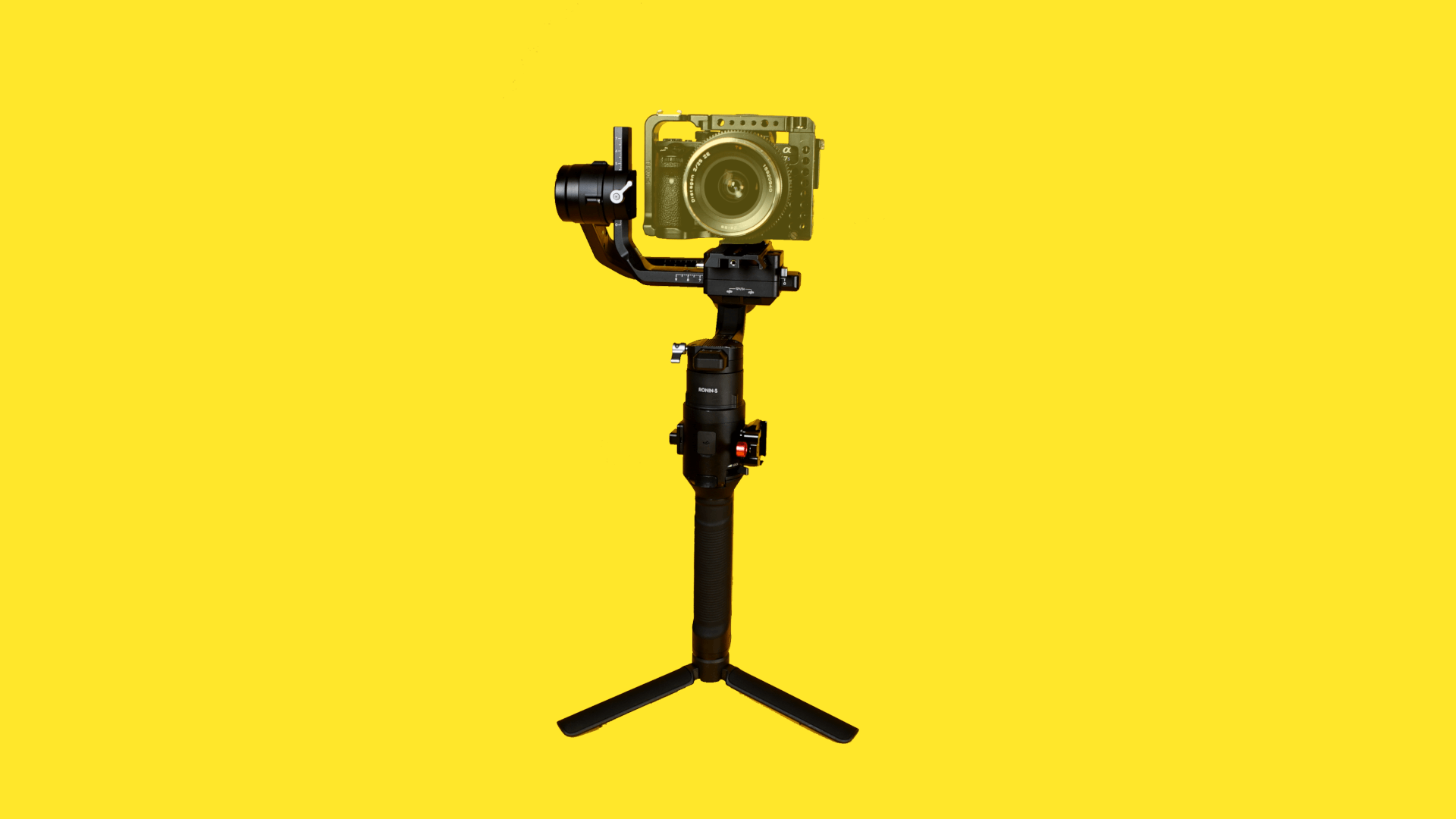 Ronin-S
Hire our DJI's Ronin-S; a handheld gimbal that combines advanced stabilisation, precision control and manual focus in one easy to operate 3-axis rig. With the Ronin-S, operators can shoot with the freedom of stabilised shots on the move.
The innovative design of the Ronin S means that the camera's built-in display is obstruction-free and always in your line of sight. Ronin's ergonomic design also means the Ronin-S is free from unwanted shake; allowing you to shift smoothly from an underslung shot to an upright position in one take. You can additionally separate the gimbal for easier travel!
With only one hand, SmoothTrack technology (built into the Ronin-S) allows you to transition from motion to camera angle effortlessly. Additionally the two customisable parameter groups in the Ronin-S mean that you can store your favorite SmoothTrack settings, switching between them in a single click.
This gimbal is perfect to pair with one of our A7S MKII cameras. Get in touch for more info, and follow us on Instagram to see more of our kit in action.
Ronin-S Specs
Maximum depth from the center of gravity on the camera base plate: 98 mm
Maximum height measured from top of the camera base plate: 150 mm
Maximum width: 205 mm
Electrical: 12V/2A Power Accessory Port, Camera Control Port, 8-pin Port
Input Power, Model: RB1-2400mAh-14.4V
Type:18650 LiPo
Capacity: 2400 mAh
Energy: 34.56 Wh
Connections: Bluetooth 4.0; USB-C
DJI Assistant 2 Requirements: Windows 7 or above; Mac OS X 10.11 or above
Ronin App Requirements: iOS 9.0 or above; Android 4.4 or above
Working Current: Static current: ≈0.16 A
Bluetooth Operating Frequency: 2.4 to 2.48 GHz
Bluetooth Transmitter Power 0 dBm
Operating Temperature: -4° to 113° F (-20℃ to 45℃)
Weight Approx. Approx. 1.5kg. (gimbal only) Approx. 1.8kg. (gimbal and grip included)
Dimensions: 20.2×18.5×48.6 cm
Load Weight(Reference Value): 3.6 kg (Handheld)
Angular Vibration Range       ±0.02 °
Maximum Controlled Rotation Speed:
Pan axis: 360 °/s
Tilt axis: 360 °/s
Roll axis: 360 °/s
Mechanical Endpoint Range  Pan axis:
360 ° continuous rotation
Tilt axis: +185 o to -95°
Roll axis: 360 ° continuous rotation
Controlled Rotation Range: Pan axis: 360° continuous rotation
Tilt axis: +135 ° to -90 ° (Upright Mode), +90 ° to -135 ° (Underslung and Flashlight Mode)
Roll axis: ±30 °, 360 ° continuous rotation (Roll 360 mode)