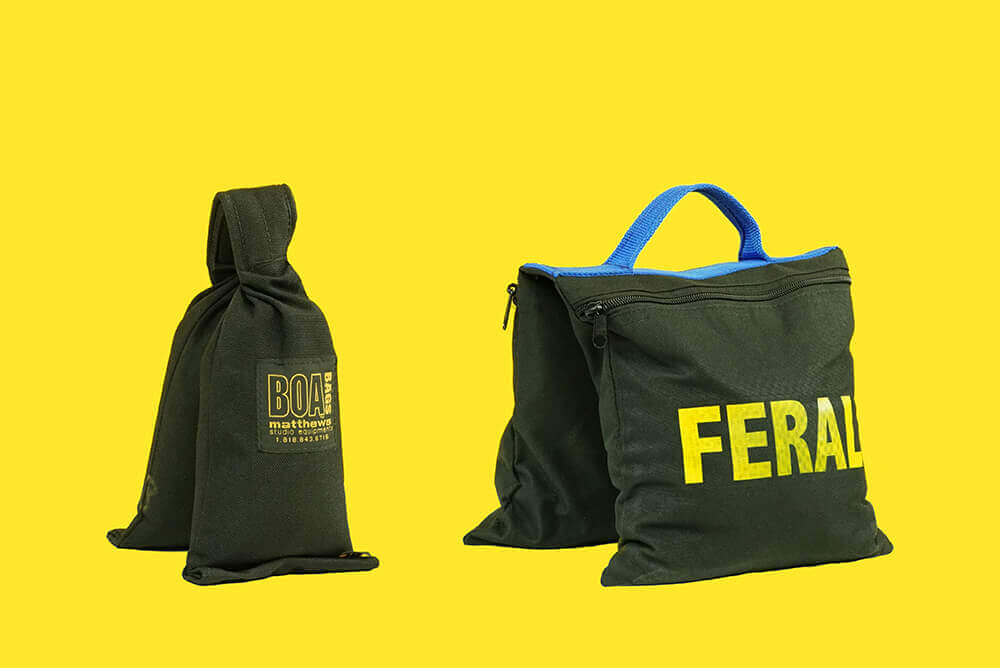 Sandbags and Boabags
Sandbags and boabags. You need 'em, we've got 'em. There is no production in the world, big or small, that hasn't got them on set and as innocuous as they may seem, they can be the difference between a very expensive accident or a very bad head injury. Film equipment is generally pretty hefty and it needs to be anchored down in a safe way – no one wants a c-stand with an Arri Sky Panel crashing to the ground now do they? Get those bags on everything! And don't forget, they can always come in handy when you didn't have the time to do arms day at the gym and you feel the need for a bit of a workout.
We have both 10lb (4.5kg) and 15lb (6.8kg) boabags and our sandbags come in at 15lb (6.8kg). If you need more support, we also have ratchet straps and counterweights available. Don't be shy, just ask – we like to help to keep you grounded.
Looking for other kinds of support kit for your shoot? We have you covered. Get in touch now and let us know what you need.
Follow us on Instagram to see more of our kit in action.