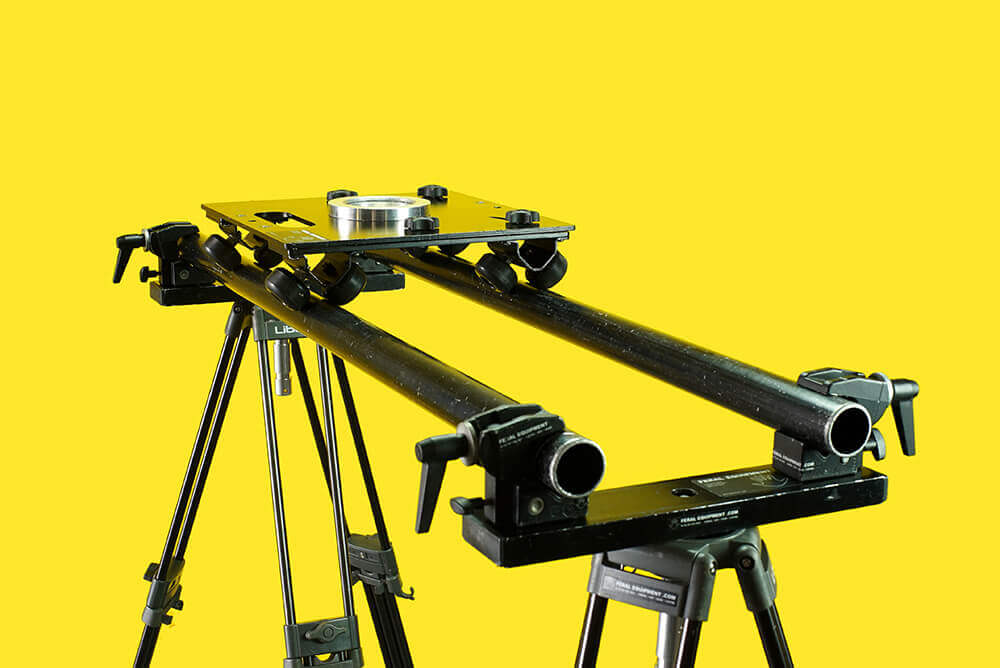 Sk8plate Camera Dolly Slider
If you need something both quick in setup and versatile in use, then the Sk8plate camera dolly is the thing for you. It is also great for those shoots with a little bit of a tighter budget. It is strong, light, super quick and easy to put together but can still take any camera from a DSLR to an Alexa Mini and all those in between.
The Sk8plate camera dolly is more than just a slider, it can also under sling the camera for over head shots, work as a table top Skater with revolving wheel arms for curved shots and is able to convert in seconds to a standard hi hat.
The top plate has a selection of 1/4" & 3/8" threaded inserts for fixing equipment to the dolly and the track arms have an integral clamping design to hold the supplied 1800mm black anodised Sk8tracks. These will also clamp to 38mm to 40mm and poles – we send it out with a choice of 1.7m or 2.5m scaff, or both. A head is not supplied as standard so if you need one, let us know.
Why not use it with our O'Connor 1030D?
Follow us on Instagram to see more of our kit in action.
Sk8tplate Camera Slider Specs
Dimensions: 1.65cm
Max payload: 25kg/60lbs
Mount: 100mm bowl with 75mm insert
Top plate: 1/4" & 3/8" threaded inserts