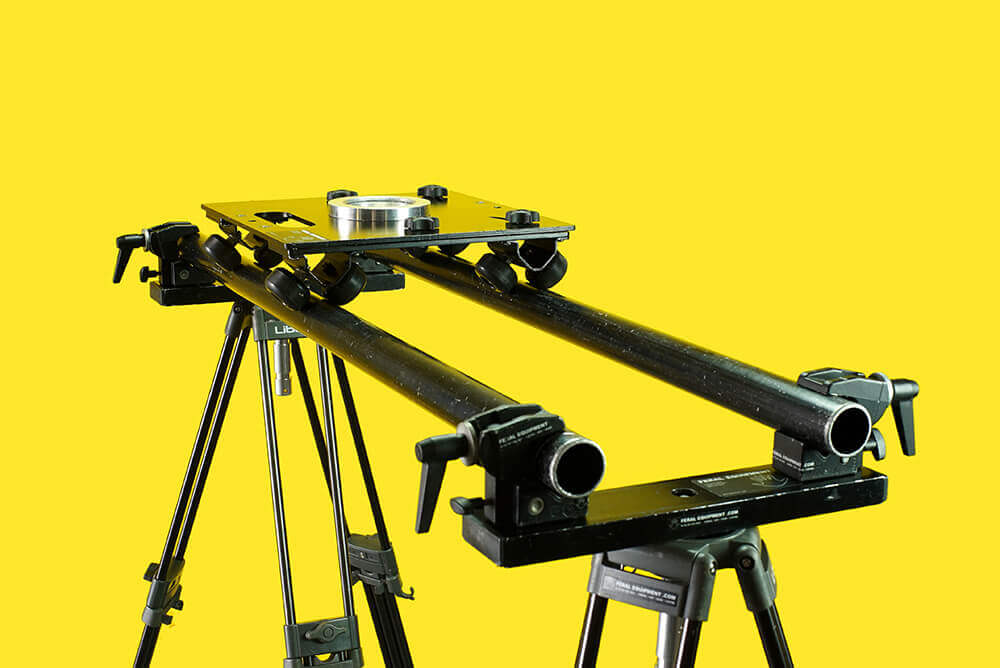 Sk8plate Camera Dolly Slider
Sk8plate dolly and tracking system for smooth shots on a tighter budget. Versatile little piece of grip, this.
Choose 1.7m or 2.5m scaff, or both.
Also doubles as a hi-hat and you can invert the head for overhead tracking shots.
Travelling overseas? Take the unit over with you and source scaff/ poles when you get there.
75/100mm bowl head compatible.
Head is not supplied as standard so if you need one, let us know. Use it with 1030D.