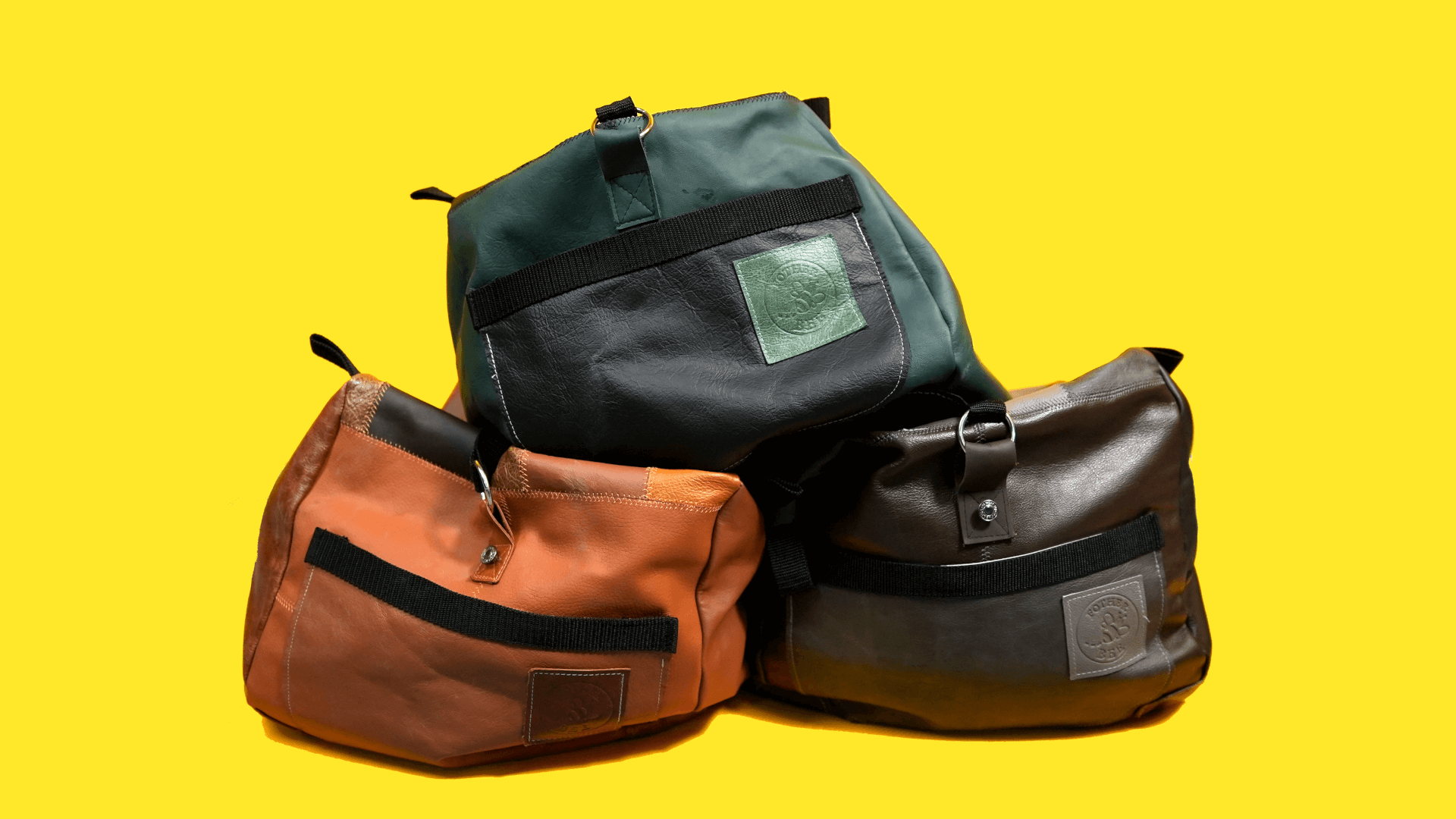 Cinesaddle Support
The Cinesaddle, possibly the most underrated piece of film equipment? We think so. As a basic camera mount, the Cinesaddle support bag is far more versatile than the tripod. It is lighter, smaller, offers greater stability and it will never pinch your fingers! When the space it too tight for a fluid head and legs, the Cinesaddle support grips the camera tightly, keeping it rock steady while you make any shot. Panning and tilting is as easy as with a fluid head, only the technique is different. Only one cubic foot in size, the Cinesaddle's total weight is one and a half pounds. That's less than half the weight of a standard zoom lens!
The Cinesaddle allows for improvisation and encourages creativity. Prop it up on any stable object, such as a camera case and voila, you are ready to get that steady eye level shot!
We offer both the canvas Cinekinetic Cinesaddle and some extraordinary handmade leather beauties which will surely get all the on-set compliments – ask us about them now!
Looking for a camera to balance on top of this? Check out our available range of DSLR and Cinema Cameras!
Follow us on Instagram to see more of our kit in action.
Cinesaddle Specs
Cinekinetic Cinesaddle:
Fabric: canvas
Pockets: 3
Strap: shoulder
Dimensions: 30.5 cm x 30.5 cm
Weight: 0.45kg
Handmade leather Cinesaddle:
Fabric: leather
Pockets: 2
Strap: shoulder
Dimensions: (L) 63cm x (W) 40cm x (H) 28cm
Weight: 1kg