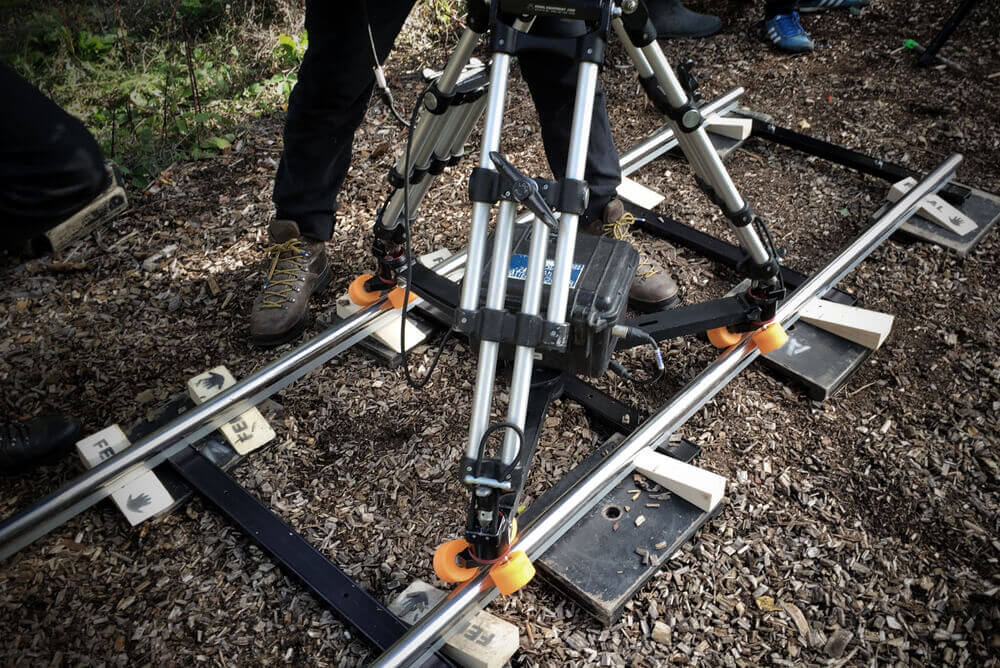 Ronford Baker Rolling Spider
If you want to be able to turn your tripod into a dolly, then this is the thing for you. The Ronford Baker Rolling Spider is a nifty creation and one which offers up a range of tracking possibilities – you can use it on the floor with its caster wheels or attach the skateboard wheels and stick it on track, both straight or curved.
Built from high tensile alloy box sections and satin anodised, the Ronford Baker Rolling Spider can carry almost unlimited weight and any make of tripod, and it will always remain absolutely rigid in operation. The Rolling Spider has a central mounting position which enables it to fit a European Coupling and both castors and skateboard wheels are attached by a thumbscrew, and are quickly detachable, saving you those precious seconds.
When it comes to transportation, this lil' guy packs down small. It folds flat and locks for carrying and the whole unit fits into a Peli Case 1600, including both sets of wheels and a trailing arm for curves.
Why not hire this together with one of our great tripods?
Follow us on Instagram to see more of our kit in action.
Rolling Spider Specs
Weight:
6 kg – with one set of wheels attached.
10 kg – with both sets of wheels & Trailing arm.
16 kg – complete in it's case.
Case size:
21 cm x 50 cm x 61 cm.