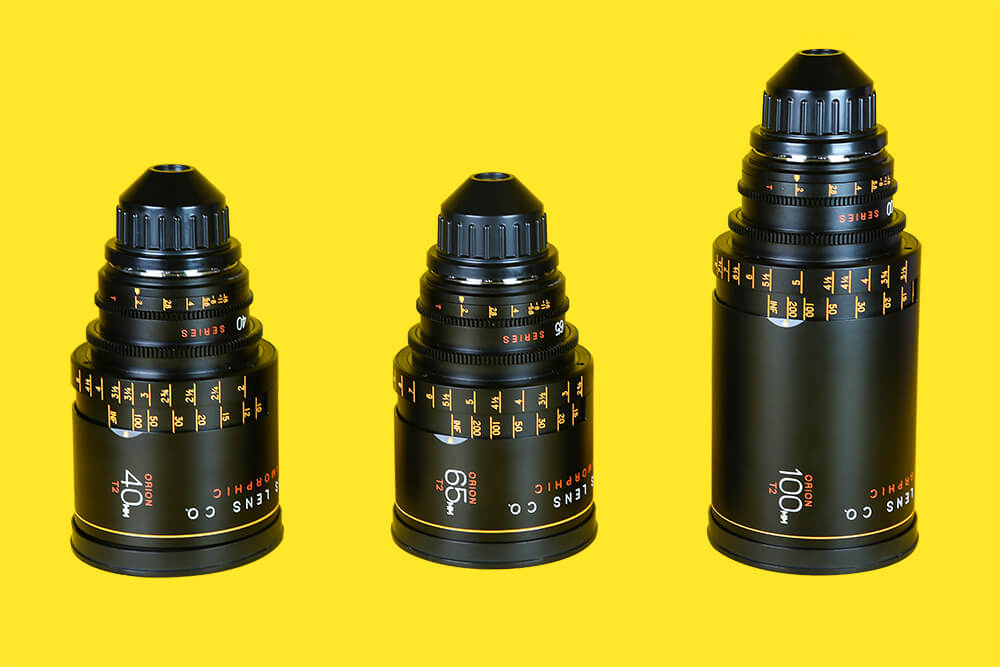 Atlas Orion Anamorphic Lens Set "A"
The Atlas Orion Series lenses deliver the striking beauty of painterly waterfall bokeh, disproportionate breathing, and signature but controlled flare.  These optical characteristics are now available as part of your cinematic storytelling toolkit with a mechanical functionality that won't leave you feeling confounded by compromise. Orion Series Anamorphic Lenses are built to be a universal filmmaking tool – ready for the latest Digital Cinema PL mount cameras like ARRI Alexa or Red DSMC2, Canon Mount Cinema Cameras like the C300, or adapted Sony E Mount or Micro 4/3 cameras, and are even designed to accommodate the rotating mirror shutter of 35mm Motion Picture Film Cameras following ARRI PL Flange requirements.
Our Atlas Orion set comes in PL, get it touch for using it with a Mini or the Sony Venice.