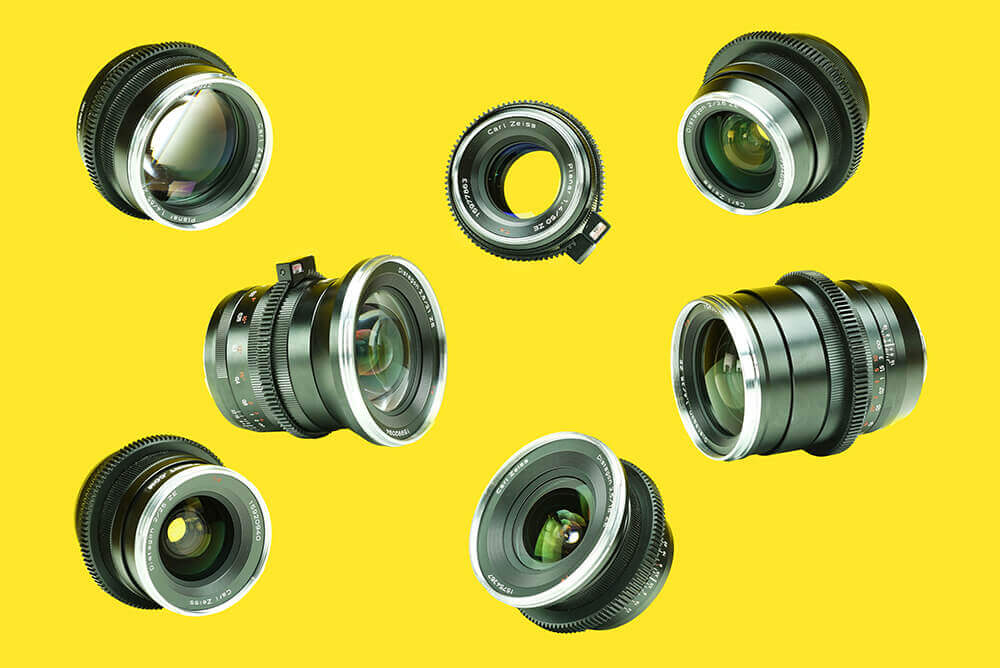 Zeiss ZE Prime Set [EF]
Zeiss ZE prime lenses were designed for use with analog and digital single-lens reflex (SLR) cameras. Geared, focused manually, and their exceptional colour control allows for extraordinary high contrast.
18mm T3.5 / 21mm T2.8 / 25mm T2 / 28mm T2 / 35mm T1.4 / 50mm T1.4 / 85mm T1.4
Additional lenses available for hire:
15mm T2.8
100mm macro T2
135mm T2
We can also provide a reduced set of 18mm, 21mm, 25mm if used with our Kryten Helmet rig. Check them in action in Duke Dumont's I Got U music video.