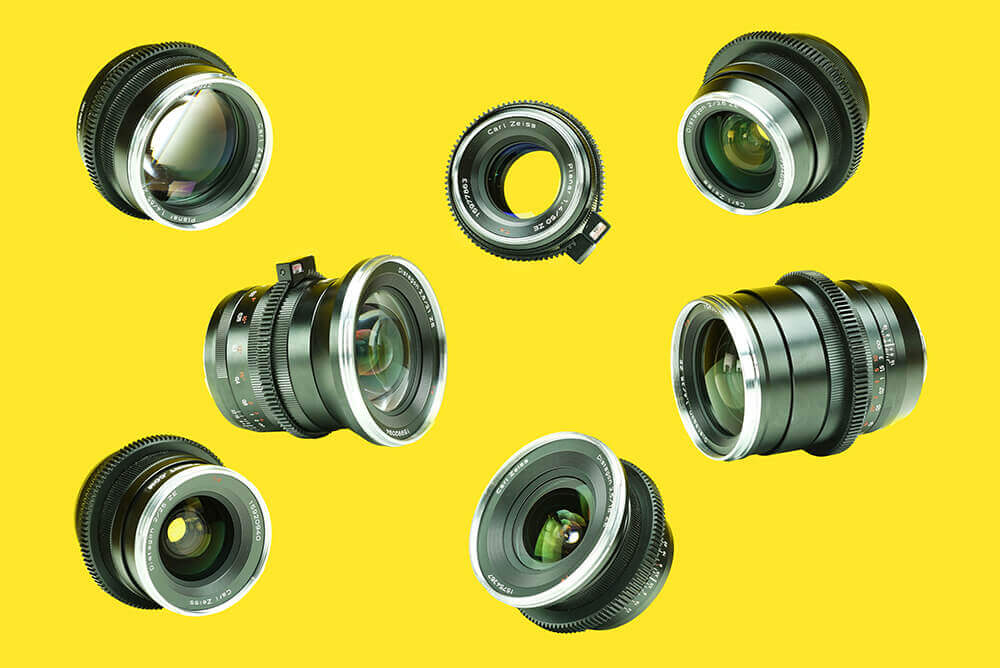 Zeiss ZE Prime Lens Set [EF]
Zeiss ZE prime lenses probably first become a regular thing in the independent filmmaking world when it was common for productions to shoot with a camcorder and a 35mm adapter. They've since increased their popularity with the flood of cameras that directly accept EF lenses such as DSLRs, the Canon C line of cameras and more recently, Black Magic cameras such as the Ursa Mini 4k and Pocket 6K Cinema Camera.
These Zeiss ZE prime lenses, designed for use with analog and digital single-lens reflex cameras, perform brilliantly under all lighting conditions, and definitely outperform Canon EF lenses.  They are focused manually, and their exceptional colour control allows for extraordinary high contrast pictures without any colour fringes.
The Zeiss ZE lenses have the same glass as the Zeiss CP.2 lens set, but do not have the same focus barrel. The ZE set is a great choice for productions who don't quite have the budget for CP.2's, but don't want to compromise on the quality of glass. Get in touch now to find out more!
Additional lenses available for hire:
15mm T2.8
100mm macro T2
135mm T2
We can also provide a reduced set of 18mm, 21mm, 25mm if used with our Kryten Helmet rig.
Follow us on Instagram to see more of our kit in action.
Canon K35 Lens Specs
18mm – T3.5
21mm – T2.8
25mm – T2
28mm – T2
35mm  – T1.4
50mm – T1.4
85mm – T1.4