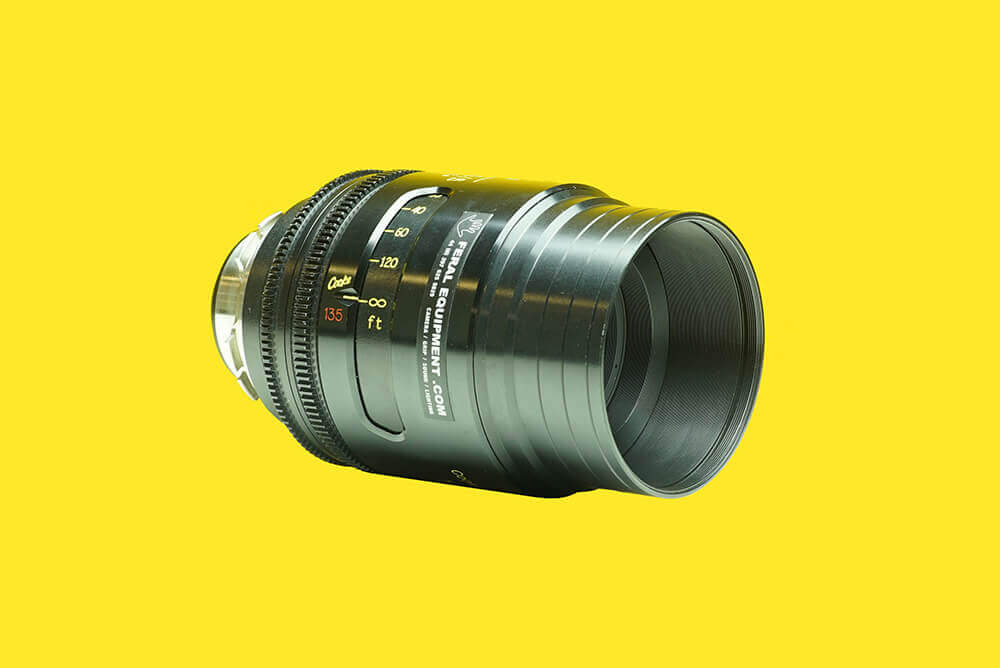 Cooke Mini S4/i 135mm Lens
Want the Cooke S4/i 135mm but with not quite the same damage to the wallet? We have the Cooke Mini S4/i 135mm and it is just as good! Cooke's goal with the Mini range has been to deliver smaller, lighter lenses which offer the same resolution, optical quality and reliability as the S4/i range, but at a lower price. These lenses are equally suitable for shooting film and digital images up to and beyond a 4K resolution and in addition the lenses include /i Technology, providing lens data per frame for downstream post production.
Like the S4/i lenses, the Mini S4i's are designed for motion photography and they don't breathe. The Cooke Mini S4/i 135mm lens is one stop slower than its S4/i brother and as a result is smaller and lighter. All Cooke lenses are colour matched which means Mini S4i by Cooke and S4/i lenses can be mixed on a shoot with full confidence that the images will match. And to make your 1st AC happy, all Cooke Mini 4/i all have large and clear numerals on both sides of the focus barrel to make their life easier, under any lighting condition – and the 135mm is no different.
Why not take this lens along with our full set of Cooke Mini S4/i lenses?
Follow us on Instagram to see more of our kit in action.
Cooke Mini S4/i 135mm Lens Specs
T-Stop Range: T2.8-T22
Angular Rotation of Iris Scale: 96°
Min. Marked Object Distance: 1000 mm/39 in
Close Focus from Lens Front: 790 mm/31 in
Angular Rotation to MOD Endstop: 300°
Max. Diagonal Angle of View for Super 35 Format: 14.16°
Length from Front of Lens to Lens Mount: 157.8 mm/6.211 in
Max Front Diameter: 87 mm/3.43 in
Total Weight:1.80 kg/3.96 lbs