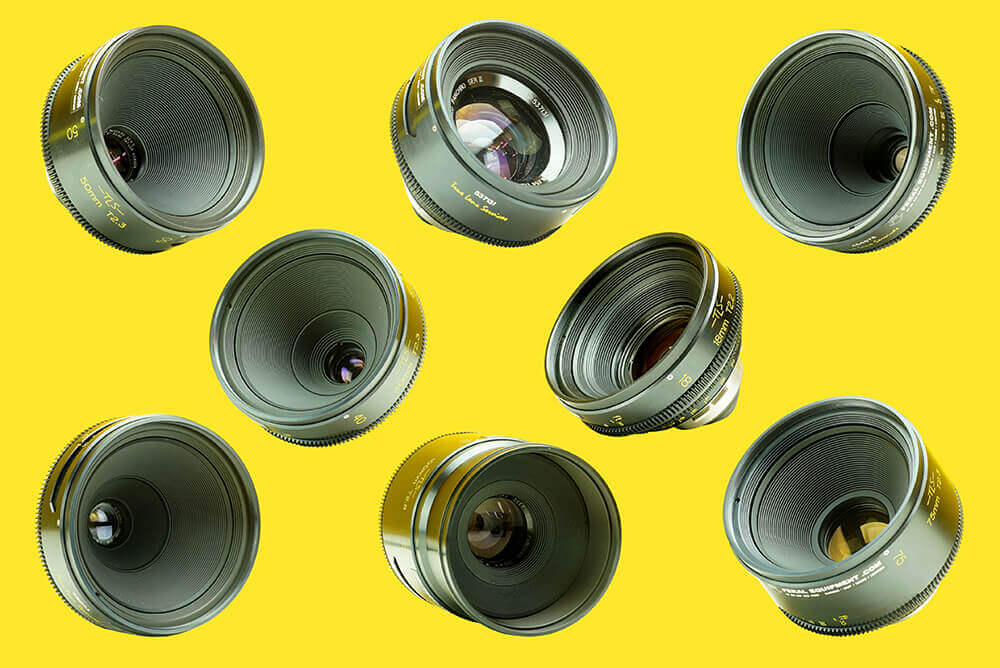 Cooke S2/3 Speed Panchro Lenses
Here at Feral we like history and especially that of amazing vintage lenses. Well, shooting with these Cooke S2/3 Speed Panchro prime lenses you'll be adding to a rich heritage of cinematic history.
George Eastman, ya know, the Kodak guy, estimated that approximately 90 percent of 16mm films shot during the first part of the 20th century in America, were done so using Cooke Speed Panchros. There have been several revisions of the Panchros in Series II and III which can be a bit confusing, kind of like Cooke as a company in general. As an astute DOP reading this, you'll have seen "Taylor, Hobson" "Taylor, Taylor & Hobson" "Rank, Taylor & Hobson" or just plain "Cooke". They're all the same lineage with an extremely rich history in photographic optics and technical revolution within the industry. Cooke was a true innovator in their infancy and they continue to produce motion picture optics that push the boundaries of quality. All of this is relevant to this Cooke Panchro set or 'Speed Panchros' because they are notorious for producing beautiful images that are simply cannot be duplicated in post production. They have a character to them that defined the "Cooke Look" and gave thousands of films a warm romantic feel.
Our lovely set of 8 vintage rehoused Cooke S2/3 Speed Panchro is a mix of series 1, 2 & 3 and included the 18, 25, 28, 35, 40, 50, 75 and 100mm.
Check out the other PL prime lenses that we house – you won't be disappointed!
Follow us on Instagram to see more of our kit in action.
Cooke S2/3 Speed Panchro lens Specs
18mm – cf 8" / T2.2
25mm – cf 7" / T2.2
28mm –  cf 8" / T2.3
35mm – cf 11" / T2.3
40mm – cf 13" / T2.3
50mm – cf 15" / T2.3
75mm – cf 2.4ft / T2.3
100mm – cf 2ft / T2.8