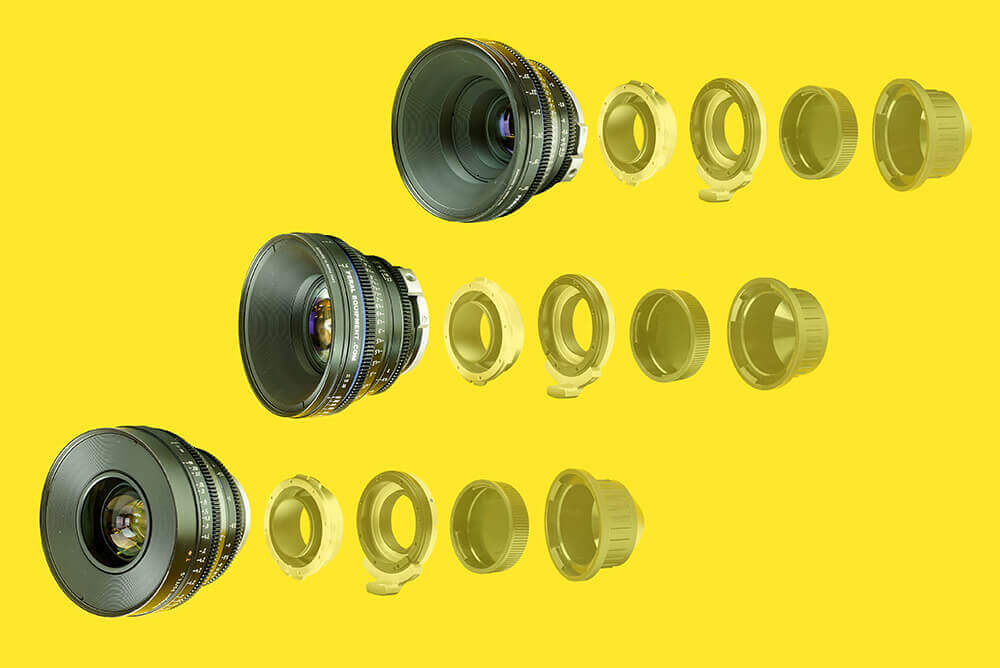 Zeiss Compact Prime CP.2 SS Lenses [EF/PL]
Zeiss CP.2 Super Speed compact Primes – (35/50/85; T1.5) are a great choice of lenses whether you're filming commercials, TV or film, where first-rate colour rendition and high contrast in all different sorts of filming scenarios, such as low-light, are imperative. The Zeiss CP.2 Super Speed show less aberration which results in overall better image quality; images appear much sharper and show a much higher contrast. These lenses are also full-frame and are equipped with an interchangeable lens mount system for use with a variety of cameras ranging from SLR to professional cinema cameras. Finally, their fast aperture grants an array of options when shooting in low light environments or when aiming for a cinematic shallow depth of field, and they flawlessly complement the standard speed full set.
Please specify what mount you want when booking.
Follow us on Instagram to see more of our kit in action.
Specs
Advanced handle of low-light and night conditions
More possibilities for cinematic shallow depth-of-field
Especially effective in low-light with higher ISO cameras
Limits the need for artificial light and produces natural looks
Provides complete coverage of full frame 24 x 36 size sensors
300° manual focusing ring rotation allows precise follow-focusing
4K-compatible
Two aspheric lens elements and two special types of glass
T* coating and internal light traps very exceptionally handle flare
Fourteen iris blades open up consistently circular across all T-stops
Achieves smooth bokeh and impressive highlights in out-of-focus areas
Features an interchangeable mount system
Standard focus / iris gears for follow-focus compatibility
Works with all 24 x 36 sensor cameras, like the 5D and 1DC
Consistent front diameter and color-matched with the rest of the CP.2 family