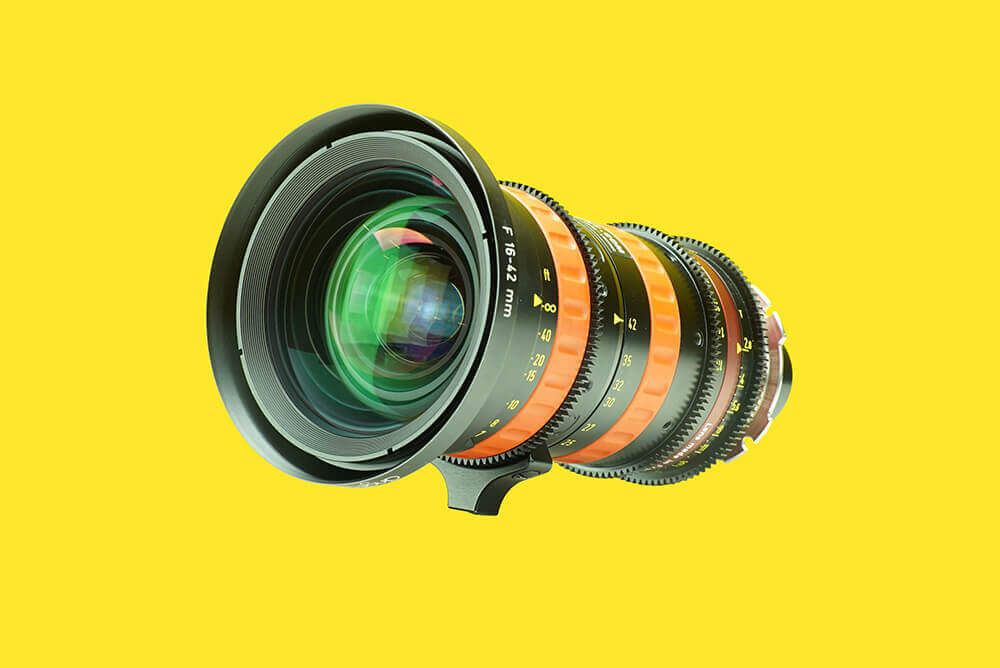 Angenieux Optimo DP 16-42mm
If you are in need of a brilliant and compact PL mounted zoom lens, then we might have the one for you. The Angenieux Optimo DP 16-42 T2.8 Electronic Cinema Zoom Lens has a fast aperture of T2.8, is  lightweight and much more manageable than some other zoom lenses out there. The Angenieux Optimo DP 16-42mm is designed specifically for digital cameras and delivers superior zoom optics, functionality and ergonomics at a price that won't break the bank. It has calibrated focus marks in feet or meters for easy reading and 320° focus rotation with over 20 precise focus witness marks and no breathing. Like the sound of it? Get in touch with us and shoot any questions that you might have our way – we are always happy to help!
Need some more focal length? This is the ideal lens partner for the Optimo Style 30-76mm.
Follow us on Instagram to see more of our kit in action.
Angenieux Optimo DP 16-42mm Specs
Zoom Ratio: 2.6X
Focal Length: 16 – 42 mm
Aperture: f/2.6 (T2.8)
MOD: 2 ft (0.6m)
Internal Focus: Yes
Image Coverage: Super 35 (S35) 5K (32mm diagonal)
Weight (approx): 4.2 lbs (1.9Kg)
Length: 190mm
Front Diameter: 114mm