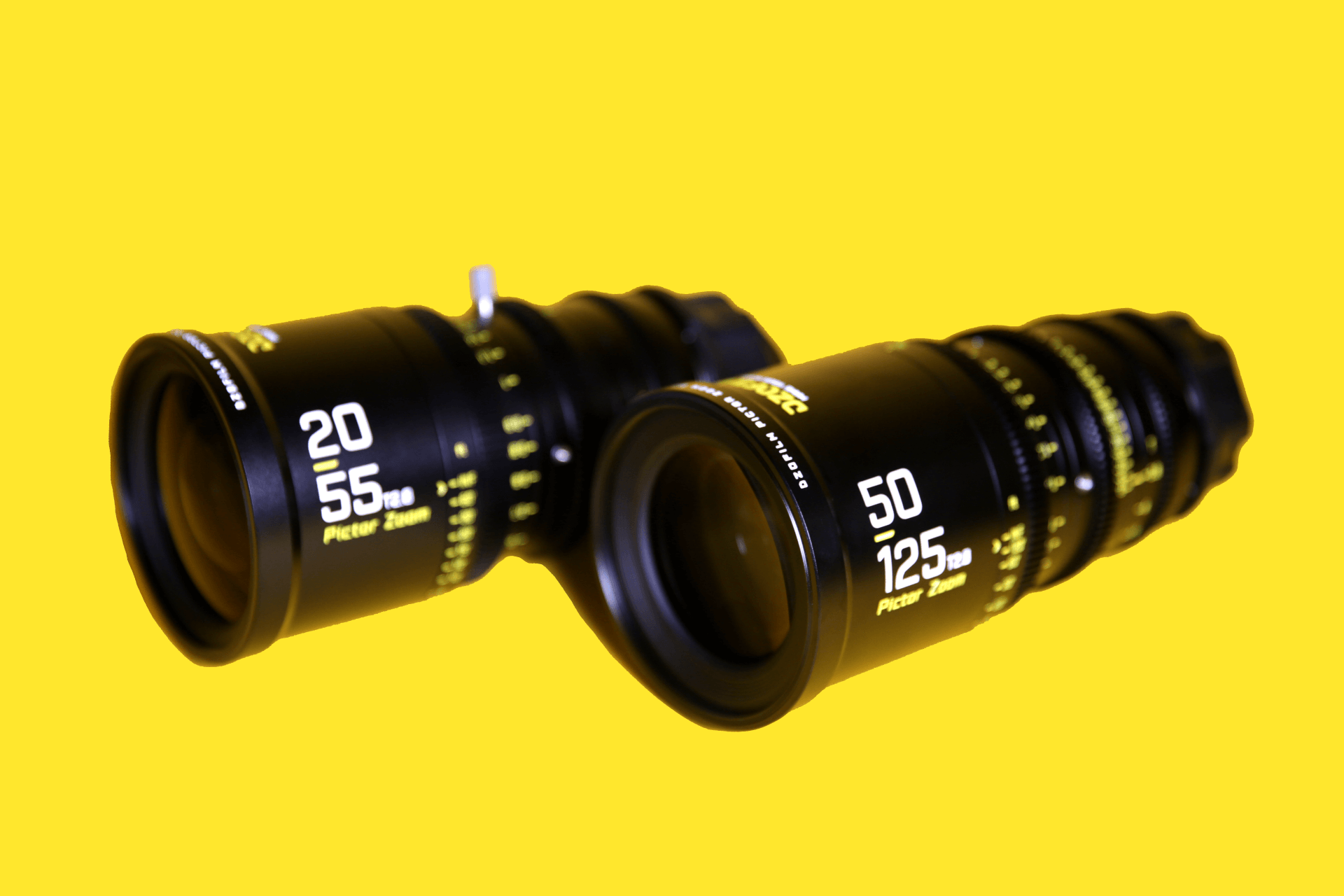 DZO Film Pictor 50-125mm Zoom Lens
Hello! Meet the new Pictor 50-125mm zoom lens from Dzofilm! This is a beautiful lens, with both mechanics and optics designed to be as compact and versatile as possible, allowing you keen users to enjoy the smoothest and most precise operation possible.
This is a par-focal lens where the centre image stays sharp whilst zooming –  so no matter whether you are close in or rapidly zooming out, you will never lose your sharpness, making this a very reliable zoom lens. The Pictor 50-125mm zoom lens also has minimal breathing during focusing due to its precise floating build structure and boasts a lovely soft bokeh with its 16 blades and T2.8 iris. It has a very natural transition from focus to out of focus and is highly consistent in colour and control.
Weighing in at just 1.7kg, the Pictar 50-125mm zoom lens won't add a huge weight onto your rig and is a great choice for use on a jib, crane, slider or gimbal.
This lens comes in both PL and EF so you can use it on a wide range of cameras. Bonus!
Pair this together with the Pictar 20-55mm for a fuller focal range!
Follow us on Instagram to see more of our kit in action.
Pictor 20-55mm Zoom Lens Specs
Focus Distance: 50-125mm
T- stop: T2.8 – T22
Mag. Ratio: ≈2.5X
Image Circle: 24.89 mm*18.66 mm(φ31.1 mm)ratio 1.33:1
Flange Distance: 52mm (PL mount) 44.14mm (EF mount)
Close Focus Distance: 0.8m/2ft8in.
Size: φ95.0*175mm (PL mount),  φ95.0*182.9mm (EF mount)
Iris Blades: 16 pcs
Gear Pitch: 0.8 M
Front Outer Diameter: φ95 mm
Filter Size: M86*0.75
Weight: ≈1700g