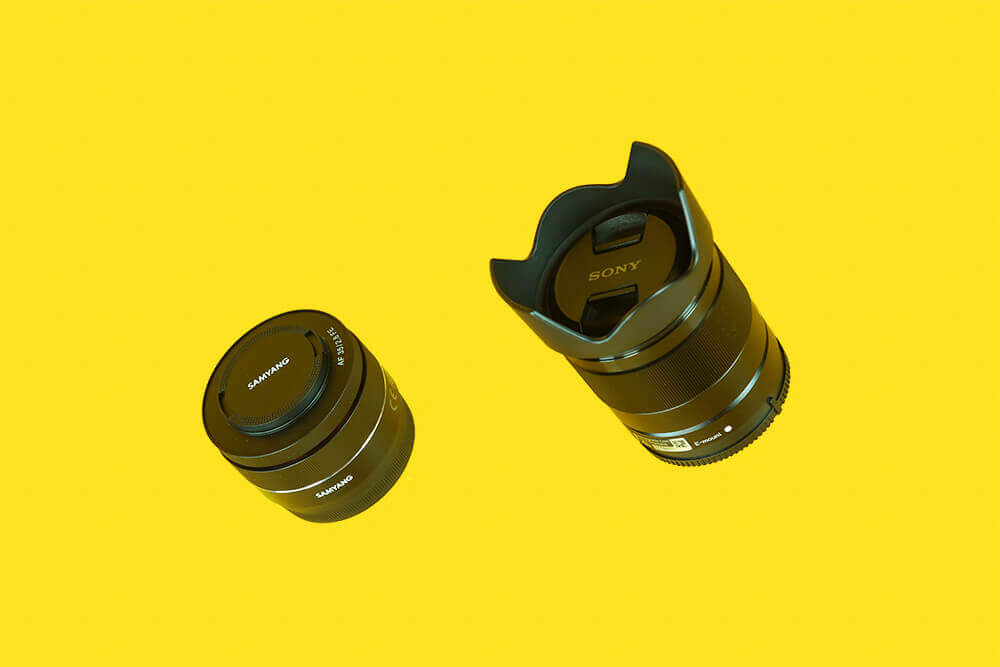 Sony Pancake Lenses
https://www.sony.co.uk/electronics/camera-lenses/sel28f20-series
Sony Pancake lens
An excellent choice as a second lens to supplement a basic lens kit, the Sony Pancake lens full-frame 28mm wide-angle prime features a bright F2.0 maximum aperture and outstanding overall optical performance. Advanced optics deliver excellent sharpness right out to the image edges plus beautifully smooth bokeh when needed. A maximum aperture of F2.0 makes it easier to shoot clear images handheld indoors or in dim lighting. An inner focus mechanism achieves stable, quiet autofocus operation that is ideal for movies as well as stills. 
MINIMUM FOCUS DISTANCE0.29m(AF) / 0.25m(MF) (0.96ft(AF) / 0.82ft(MF)MAXIMUM MAGNIFICATION RATIO (X)0.13x(AF) / 0.16x(MF)FILTER DIAMETER (MM)49mmWEIGHT200g (7.1oz.)
Developed as a lightweight lens, this multipurpose 35mm angle body cap lens is packed with outstanding functionality. It is compact and light, but showcases high-powered optical performance.Thanks to its compact and lightweight build, the Samyang AF 35mm F2.8 FE lens is perfect to carry around whether you are on the go or need a daily photo lens. In addition to its compact design for mirrorless cameras, you can take full advantage of full-frame screen and sharp image quality.