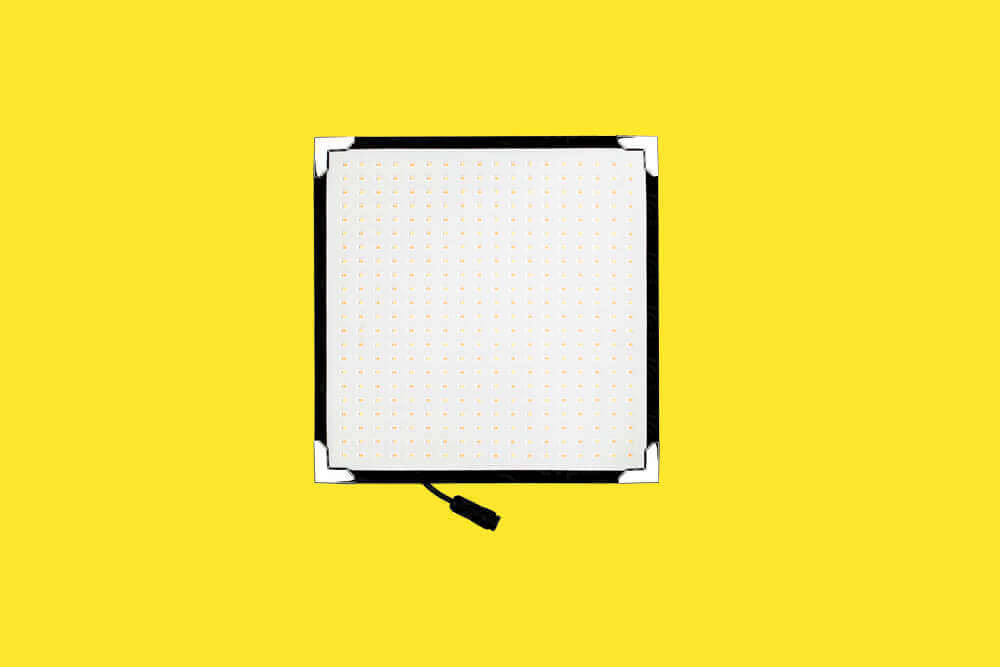 Aladdin Bi-Flex 1
The Aladdin Bi-flex 1 LED panel is a flexible Bi-Colour 1ft x 1ft light pane; a cinematographer's favourite when it comes to small, lightweight, flexible LED lighting.
With outstanding light quality and a CRI and TLCI of over 98, the 1×1 is perfect for hiding in narrow spaces like lifts, cars or even inside objects for product photography. The flexible nature of the light panel means the light can be folded and shaped in a variety of ways, making it an extremely versatile tool on set.
You can power the Bi-Flex 1 by battery or by mains. Each light comes with a dimmer and a mount for 16mm studs to mount onto your stands. The 1×1 also has velcro on the back and small rings to attach any cable ties, bongo ties or safety cables. Take a look at our lighting test to see how the Aladdin bi-flex 1 looks on skin tones.
Specs
Light Source: Super high CRI Power LED's 70W
CRI: CRI97 / TLCI 97
Colour Temperature: 2900°K – 6500°K
Beam Angle: 140°
Dimmer: Dimming: (1% – 100%)
Cooling: Passive cooling
Dimmer Input: 12V to 30V
Power Unit: Automatic Voltage 90V – 260V

Our kit comes with 1×1 diffusion, a 1/4 to 3/8 spigot and a dimmer.
Aladdin give an excellent overview of the Bi-Flex 1 here.
Checkout our other sizes of this range: Bi-flex 2 & Bi-flex 4.