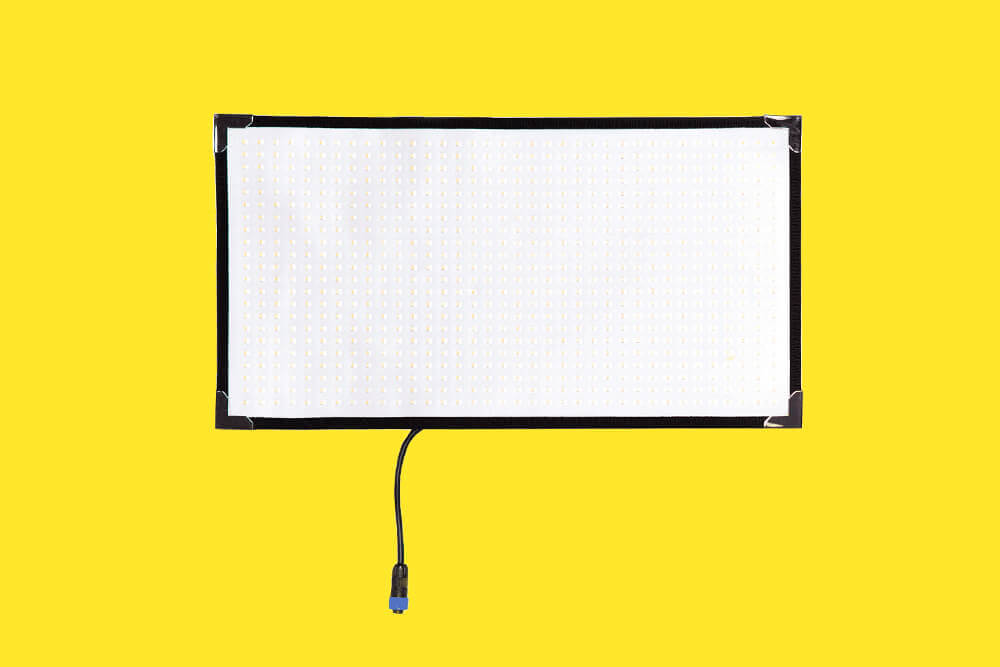 Aladdin Bi-Flex 2
The Aladdin Bi-Flex 2 LED Panel offers the same quality and flexibility as our Aladdin 1×1, but with double the width and twice the amount of LED's, it gives twice the power!
The Aladdin Bi-Flex 2 has an integrated battery plate and features DMX controls. Similar to the Bi Flex 1, the Bi Flex 2 is still a flexible Bi-Colour LED panel but is superior in light output. Additionally, the panel is dimmable from 100% to 10% and the colour output is adjustable from tungsten to daylight (and in-between for that salt and pepper effect).
The Aladdin Bi-Flex 2 has a CRI and TLCI of over 97, has the option of running from mains power supply or battery and comes with a dimmer and a mount for 16mm studs. The light has several mounting options with  velcro backing, enabling you to put it where ever you like. Rent with one of our FX Lion batteries and power the panel wirelessly for 2.5 hours at full output.
Specs
Light Source: Super high CRI Power LED's 100W
CRI: CRI97 / TLCI 98
Colour Temperature: 2900°K – 6000°K
Beam Angle: 140°
Cooling: Passive Cooling
Weight: 450g
Input: AC/DC12-15V / 90-240V
Check out Meet the Gaffer's video review of the Bi-Flex 2 for more info.
Also check out our other sizes in this range: Bi-flex 1 & Bi-flex 4.