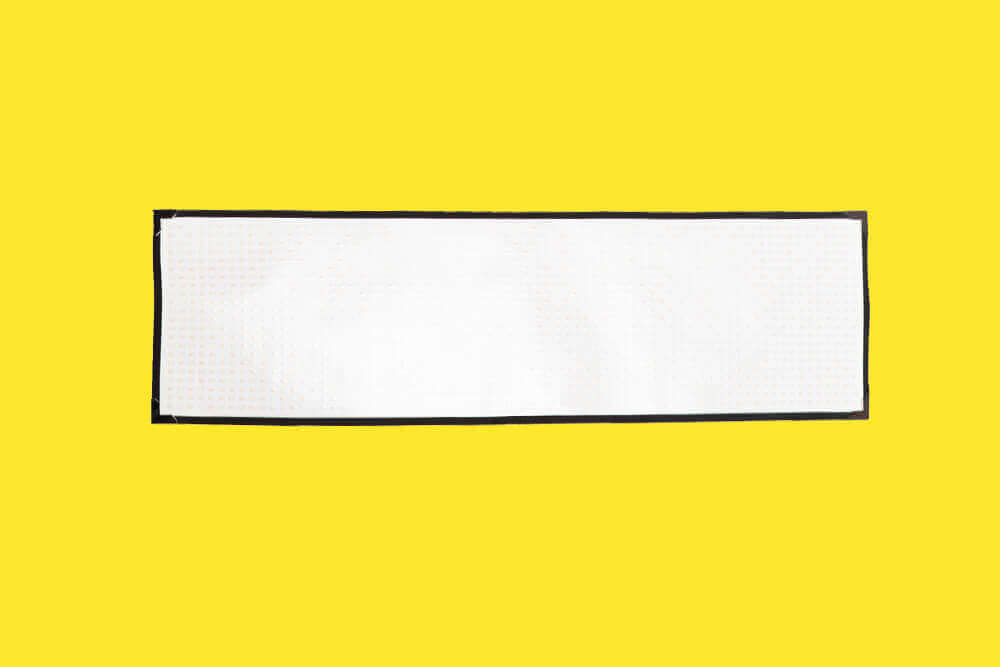 Aladdin Bi-Flex 4
The Aladdin Bi-Flex 4 panel, at 48″x 12″ in size weights less than 1kg and can be fully rolled up for easier transportation. Our kit includes a dimmer with a built-in battery plate (V-Lock or A/B Gold Mount), a soft box with full and half diffusion and additional extension cables.
The high CRI of the Aladdin Bi-Flex 4 means there is little to no need for colour correction, making the Bi-Flex 4 the ideal light panel for filmmaking on the go. If you're shooting an interview with the light set to full daylight and want to add a touch of warmth for improved skin tone, it's just a matter of turning the dial.
Working in tight quarters with no room for a stand? No problem. The Aladdin Bi Flex 4 kit comes with several other mounting options including velcro backing and mounting rings, meaning you can
mount to any surface.
Working with the Bi-Flex 4 is not like working with any other light. The size of the Bi-flex 4 means higher output, but the flexibility and portability puts this light panel head and shoulders above the rest. Great quality, easy to use and built to last.
Specs

Light Source: Super high CRI Power LED's (200W)
CRI: Over 97
Colour temperature: 2900K–6400K
Beam Angle: 140°
Dimmer: (5%–100%)
Cooling: Passive cooling
Dimension: 1080 x 300 x 5mm
Kit Weight: 3.8Kg
Dimmer Input: 12V to 30V
Power Unit: Automatic Voltage 90V–260V

Check out other sizes of this range, Bi-flex 1 & Bi-flex 2.
Follow us on Instagram to see more of our lights in action.