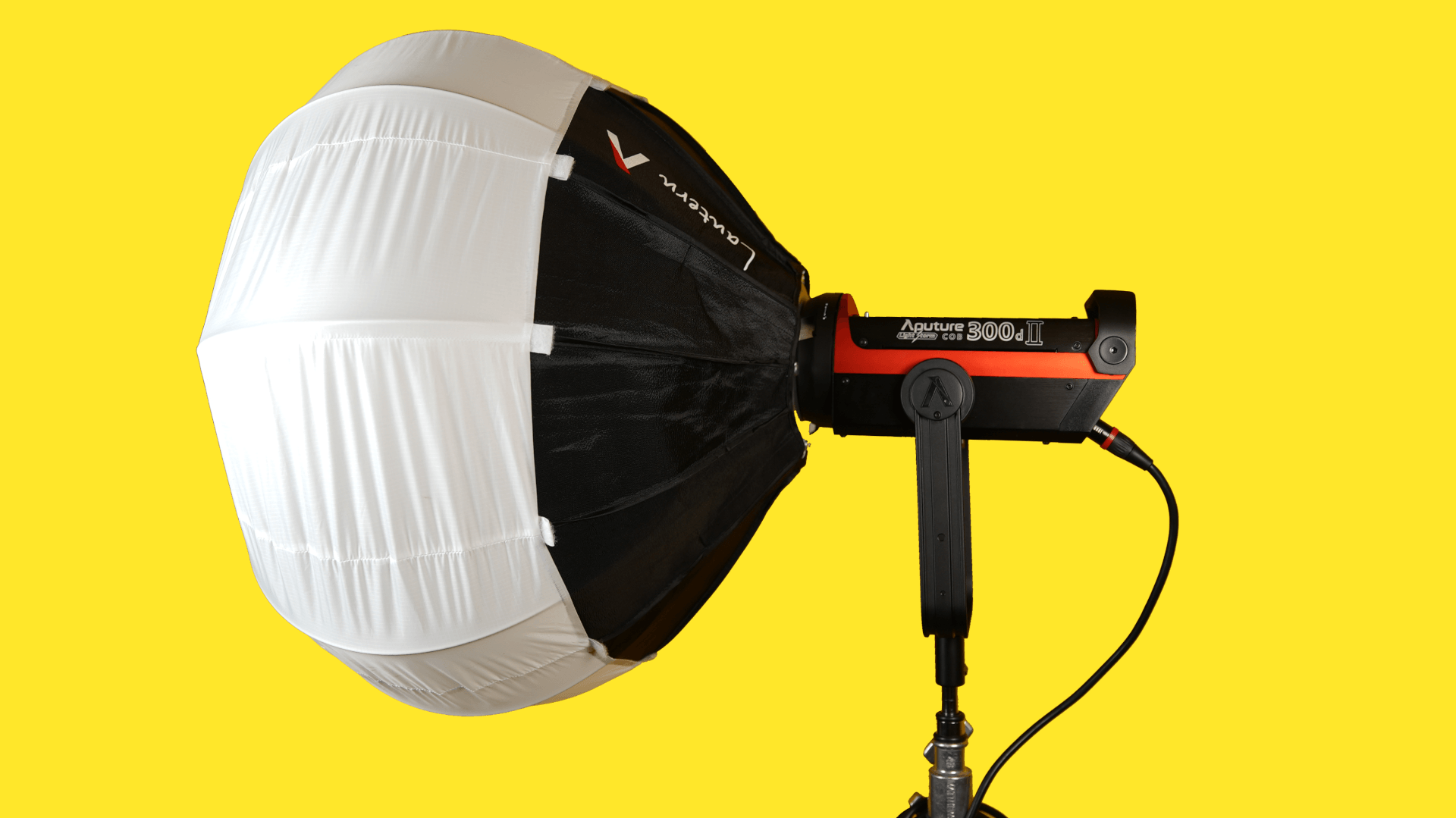 Aputure LS C300D MKII
Liked the Aputure C300D MK i? Then you are going to love the Aputure C300D MKII. Looking at how they could best improve on the original, Aputure has made a light that is 20% brighter, more portable, more durable and much more intelligent. When combined with the Fresnel 2X, the 300D MK II can produce up to 90,000 lux, approaching the luminance of a 575W HMI – that is one bright spark!  And as always, the 5500K-balanced 300d mk II maintains impeccable colour fidelity with CRI and TLCI ratings of 96+ and 97+ respectively.
The new yoke allows for 360° of rotation, and when combined with the handbrake locking mechanism from the 120d Mark II, you'll be able to mount the light in any position, with any modifier. while still keeping to the lightweight aluminium body like the original. Another great new addition are the added features to the control box with 8 built-in lighting FX: "Paparazzi", "Spark", "Lighting", "Faulty Bulb", "TV", "Pulse", "Flash", and "Explosion". Jazzy! The control box also features a new "trigger" button that activates the lighting FX instantly. In addition to the control box wheel, the Aputure C300D MKII also has DMX512-compatibility – a new Wireless remote with an FX toggle button AND you will also have the means to control the light, using the Sidus Link App. Technology hey! 
We already love this light and intend to take it with us everywhere we go. Wanna give it a try yourself? Get in touch and let us make it happen!
Why not pair this light together with some of our other great lighting options?
Follow us on Instagram to see more of our kit in action.
Aputure C300D mkii Specs
Operation current: 35A
Power consumption: 350W maximum
Power supply: AC 100~240V, 50/60Hz
Cooling mode: Active cooling
TLCI: ≥96
CQS: ≥95
CRI: ≥96
Colour temperature: 5500K±200K
Radio frequency: 2.4GHz
Channels: 1/2/3
Groups: A/B/C/D
Remote ability: ≤100m
Battery operating voltage range: 12V-16.8V
APP control type: Bluetooth 5.0
Size LxWxH (Light): 298.4 x 215.6 x 344.5mm
Size (Controller Box – Anton Bauer Battery): 278.6 x 126.7 x 87.3mm
Size (Controller Box – V Mount): 278.6 x 126.7 x 96.7mm