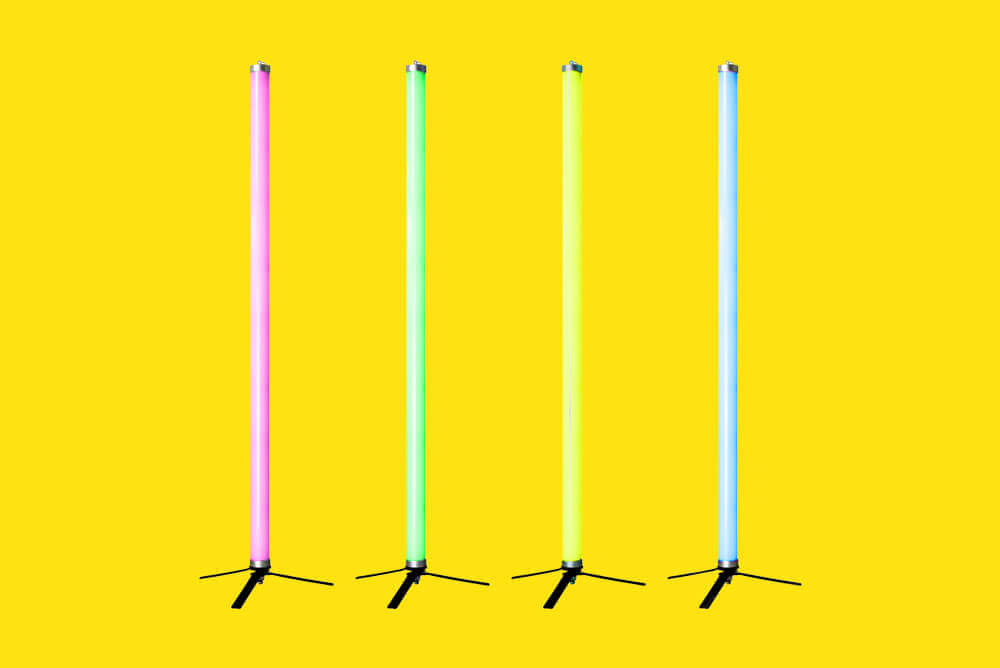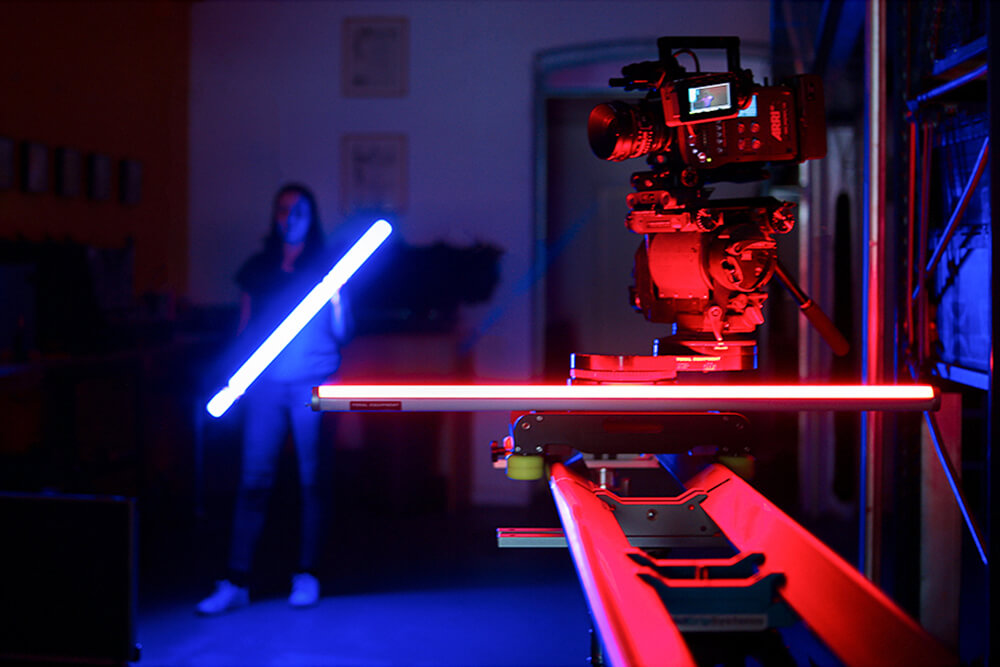 Astera AX1 PixelTube Kit
The Astera AX1 PixelTubes have been seen in music videos, in TV shows (such as Atlanta) and in high end commercials. The AX1's were originally designed for stage and events lighting, but have taken off in the TV and commercial world, perhaps due to their immense versatility.
These powerful wireless controllable LED RGBW batons contain an internal battery and can be controlled via the AsteraApp. The AX1's support both wireless DMX standards meaning you can quickly create large groups of lights, assign positions and select which PixelTube should receive commands. With 180° distribution of light and sixteen pixel banks independently programmed and controlled, the AX1's can power for twenty hours on a single charge cycle. The AX1's also have a high IP rating of 65, making them ideal for outdoor use.
Our kit comes with four tubes and a range of accessories including mini eye bolts, safety bonds and individual stands.
Check out this awesome video of the AX1's in action.
The lights give a visual and audible alarm and send a notification to the AsteraApp if they are being moved during an event.
Flash buttons can trigger special effects whilst being held down and auto BPM analyses the beat and matches programs to it. Cool huh?
The AsteraBox works as a wireless DMX transmitter; just connect it with the included XLR  adapter to your DMX console. The Astera Wireless PixelTubes can be controlled by LumenRadio CRMX transmitters and also by W-DMX from wireless solutions (up to G4S).
When programming lights with the AsteraApp the IR remote can be used for confirming settings on individual lights.
Specs

Colours: RGBW

Total LED Power: 28W

Lumens: 955Lm

CRI: up to 88

Strobe: 0-25Hz

Beam Angle: 180°

Pixels: 16

Battery: LG Chem Lithium-ion

Battery Runtime: Up to 20 hours

Charging Time (nominal): 7 Hours

Input Voltage (charger): 90-264V 47-63Hz

Input Voltage (Light): 48V 0.5A

Wireless Modules: 865-870MHz | 902-928MHz | 2.4GHz

Range: 300m/330 Yards

Wired DMX: Not supported

Wireless DMX: CRMX & others, excluding W-DMX G5, City Theatrical

Housing: Polycarbonate, metal endcap

IP Rating: IP65

Relative Humidity: 0-100%

Operating Temperature: 0-40 ˚C | 32-104 ˚F

Weight: 1kg/2.2lbs

Dimensions: Ø42 x 1035mm | Ø1.6" x H40.7"
Check out our other lights here.