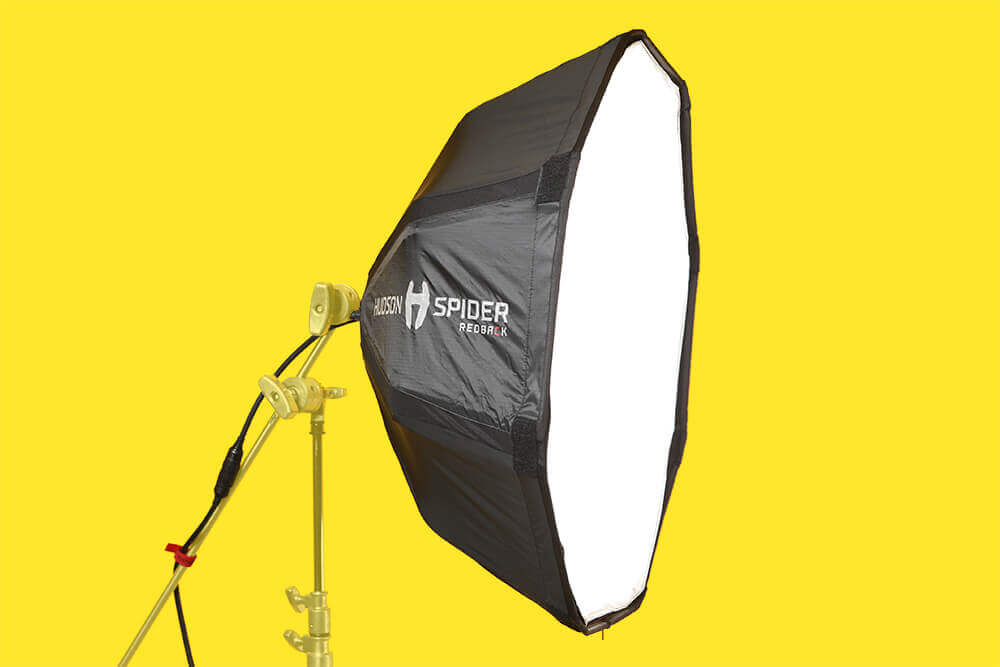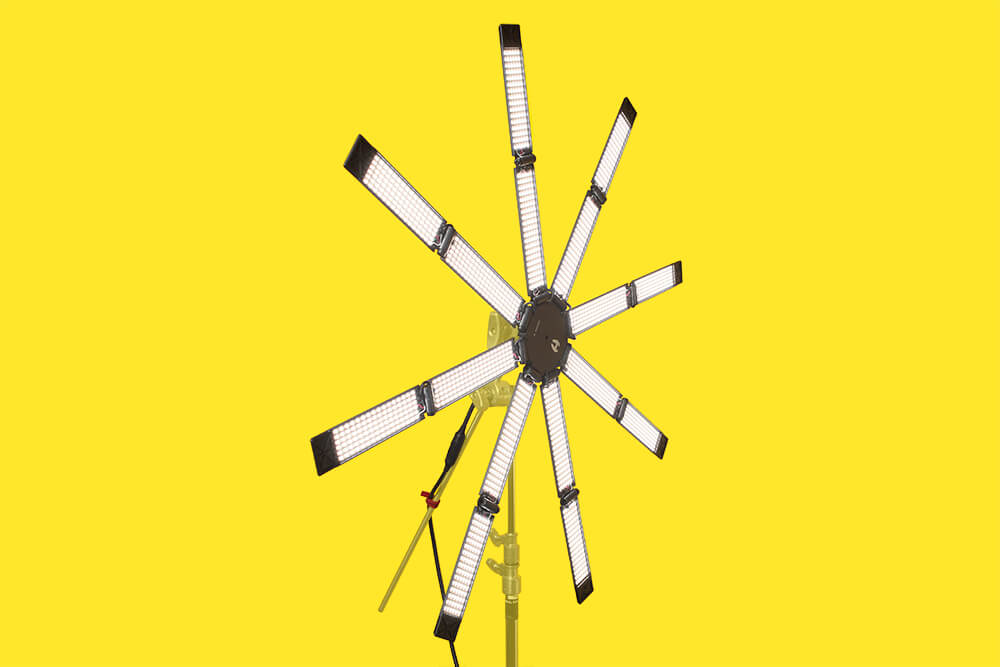 Hudson Spider Redback
The Hudson spider is an eight-limbed transforming LED array; a go-to high-end LED source for cinematographers. The Hudson Spider has a 400w power output and is a perfect large soft source for commercials or feature films. The spider can extend up to 6ft, but when packed down is lightweight and compact so easy to travel with. You can additionally add a soft box with diffusion to create a large soft fill light.
Both easy to configure and designed to be as solid and durable as possible, the Spider is the ideal Octodome for interviews, music videos or feature films.
The Hudson Spider is both dimmable and Bi-Colour and can be powered from 13a mains.
Specs
• 36″ Diameter LED
• 3,456 LED's
• Hybrid Colour 2600K to 6300K
• 95+ CRI Full colour spectrum rendering by LiteGear
• Fully Dimmable
• DMX Control
• 24V
• 400W Output
• Power Input 110-240v AC
• Lightweight Aluminium Construction
• 8 Legs
• Weighs 8lbs
• Collapses to transport to 1'x9" Diameter
• All Fabric Diffusions
• 180 and 360 Degree Teaser
Check out Hudson Spider's official photo Gallery to see some great images of the Spider in use.
Check out our other lights here.