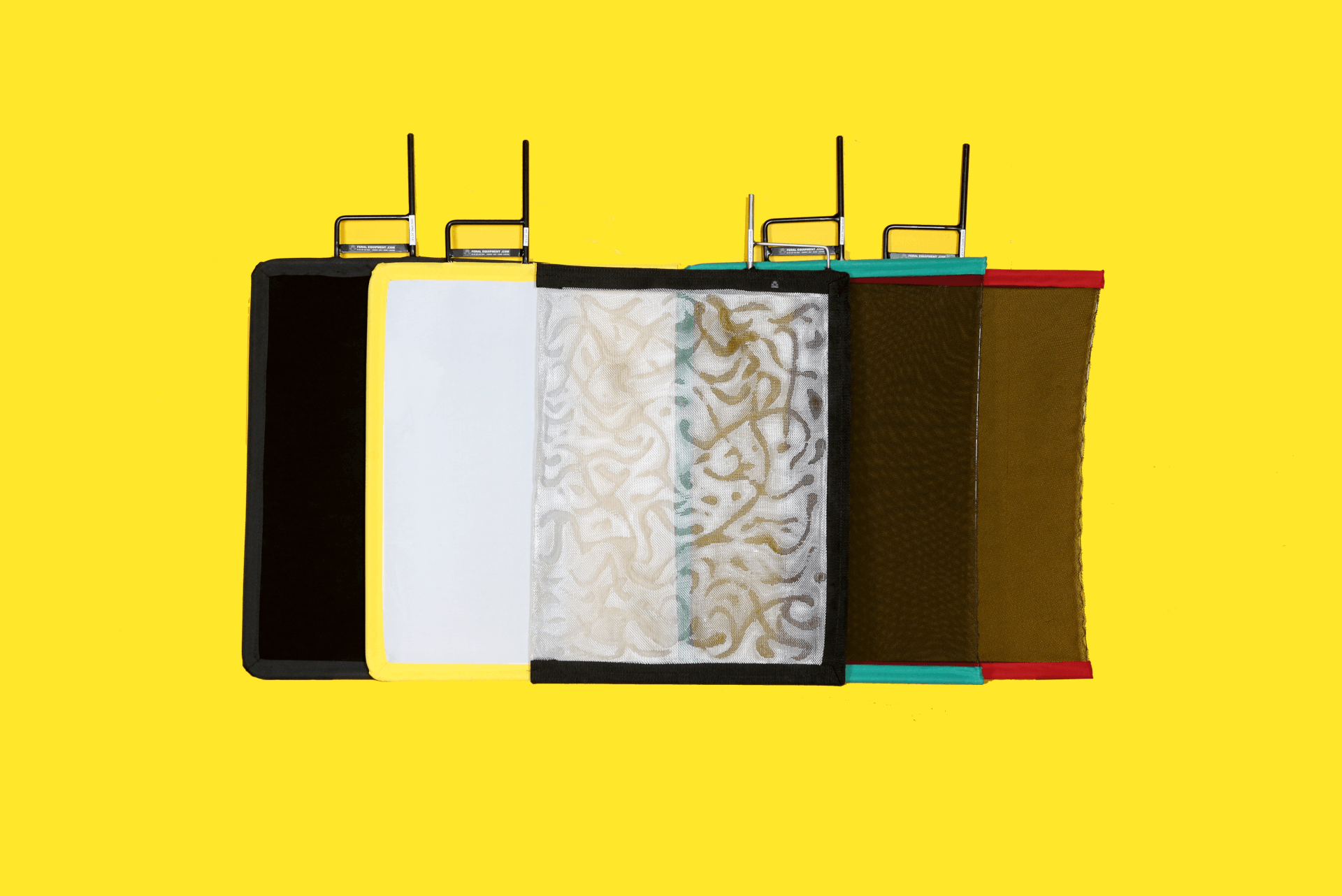 Lighting Accessories
We stock a vast range of lighting accessories including scrims, flags, nets, ally frames, gels, lighting stands, various clamps and 4×4 floppy flags. Our scrim and flag kits are lightweight and highly durable and cut or soften light with great effects.
Our scrim/flag/net mini kit consists of: 1x 18″x 24″ Black Solid Flag 1x 18″ x 24″ Single Scrim, 1x 18″ x 24″ Double Scrim, 1x 18″x 24″ Silk and x1 18″x 24″ Cucoloris-Cello.
Our small flag kit consists of: 2x 24″x 36″ Black Solid Flag 2x 18″ x 24″ Black Solid Flag 1x 12″ x 18″ Black Solid Flag.
We stock cardellini clamps, super clamps, polyboards, reflectors, lighting consumables and various other accessories in addition to c-stands, double and triple risers. We also stock a range of 13A and 16A cables. In addition, all our smaller lighting accessories can be stored in our lighting cart which is portable and can take up to 70kg; all of your lighting cables, Italian clamps and safety bonds etc. in one place.
Whatever your needs might be on set, we're here to help. If you don't see what you're looking for on this list, just give us a call!
For more information about any of our lighting accessories, don't hesitate to get in touch with us.  And follow us on Instagram to see more of our kit in action.