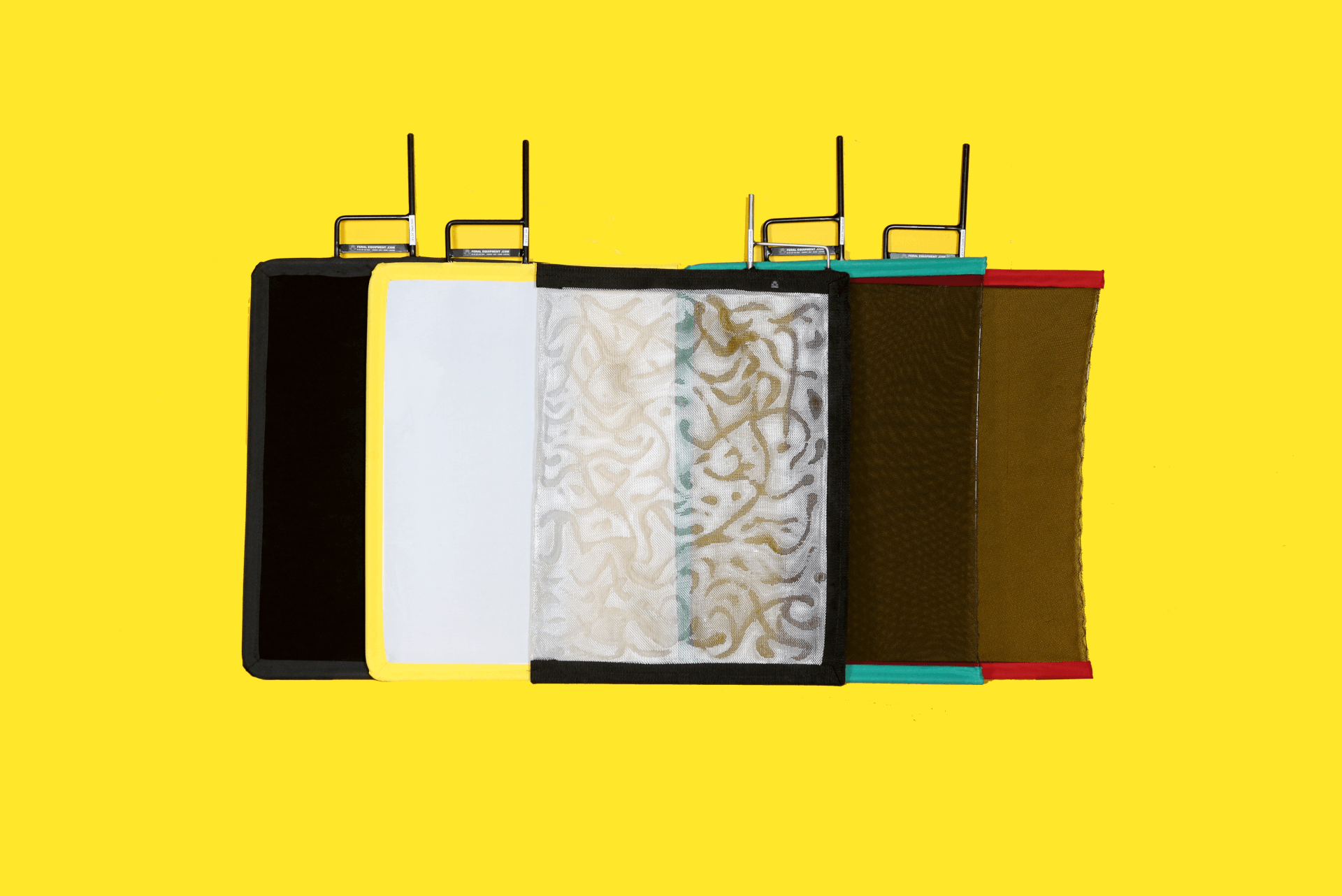 Lighting Textiles and Gel Kits
We know that lighting isn't just about the lights. There is a whole world of accessories out there that are needed to complete the perfect look on set and we have a wide range on offer of lighting textiles and gel kits. We have scrims, flags, nets, polyboard, ally frames, blackout and 4×4 floppy flags. Don't see what you want on this list? Just ask!
We have standard correction gels or FX gels, which come in a sturdy carry bag and our scrim and flag kits are lightweight and highly durable and cut or soften light with great effects.
– Our 4×4 flag/floppy kit contains 2x flags in a tough 48″x48″ bag. We also have 4×4 trace frames which come with the diffusion of your choice.
– Our scrim/flag/net mini kit consists of: 1x 18″x 24″ Black Solid Flag 1x 18″ x 24″ Single Scrim, 1x 18″ x 24″ Double Scrim, 1x 18″x 24″ Silk and x1 18″x 24″ Cucoloris-Cello.
– Our small flag kit consists of: 2x 24″x 36″ Black Solid Flag 2x 18″ x 24″ Black Solid Flag 1x 12″ x 18″ Black Solid Flag.
– We have 8×4 and 4×4 poly boards and will always provide them with poly holders.
Need some stands and support to rig your lights and accessories? Check out what we have here. For more information about any of our lighting textiles and gel kits, don't hesitate to get in touch with us.
Follow us on Instagram to see more of our kit in action and to stay up to date with all our latest kit.