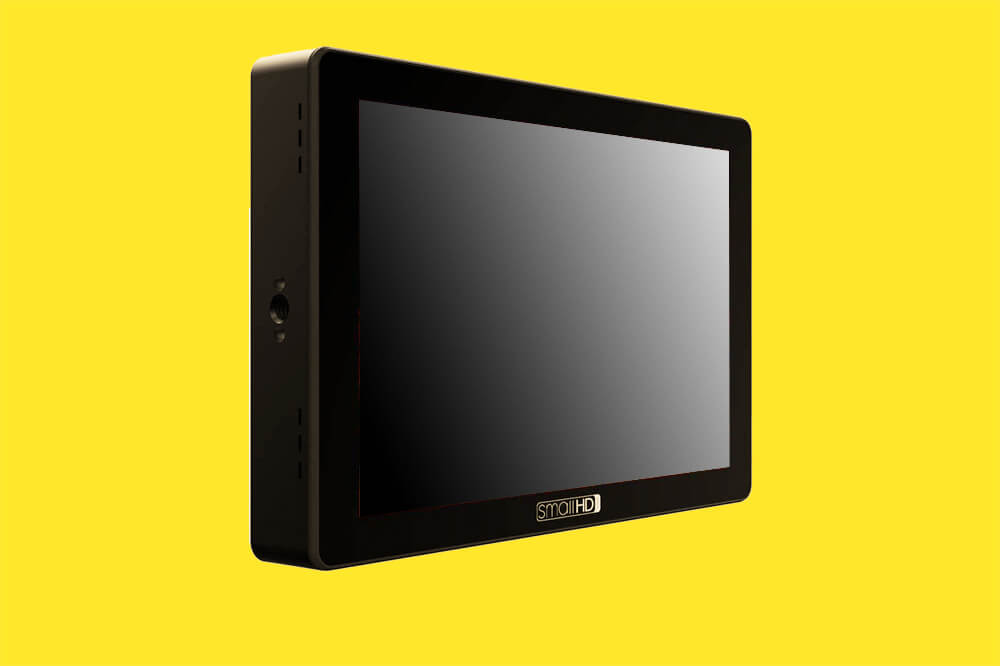 SmallHD Cine 7 Monitor
The v-lock powered SmallHD Cine 7 monitor is a top of the line professional 7″ monitor. Its 1800 nit, daylight viewable display and 100% DCI-P3 coverage make this monitor an absolute joy to work with, in any production environment. With Teradek RT overlay integration and Teradek wireless video technology, Cine 7 delivers an experience that represents the gold standard for A-list cinematography.
Teradek RT Lens Data Overlays
Get critical follow focus information directly on your monitor, including lens focal distance, focal length, iris, zoom and more with CTRL.1 and CTRL.3 controllers.
Industry-leading software toolset
OS3 Software gives creative professionals powerful, data-driven tools at their fingertips. Easily customise and organise tools like Waveform, Vectorscope, False Colour and 3D LUTS, using the revolutionary PageBuilder interface.
Premium Display Quality
Cine 7's 1800nit, 1080p display with 100% DCI-P3 colour gamut make it the perfect professional monitor for critical eyes.
Built for Professionals
The Cine 7 offers the durability and flexibility required by demanding professionals. With a lightweight milled aluminium frame and several 1/4″-20 mounting points, the 7inch monitor is ready to perform on any rig and in any environment. Cine 7 includes several 3G-SDI and HDMI inputs and outputs, as well as signal cross conversion. Power options include a locking 2-pin connector and interchangeable battery brackets (Gold, V, and Sony L series). An Ethernet port allows for camera control connectivity.
Powered by OS3 Data Driven Confidence
SmallHD OS3 software gives directors and camera operators industry leading imaging tools and a simplified user experience. Customise Scopes, Waveforms, and False Colour how you desire. Apply real-time 3D LUTs quickly and easily. Save time and be more confident creating with this powerful, data-driven tool set.
The SmallHD Cine 7 is perfect for a director's monitor with our Teradek range.