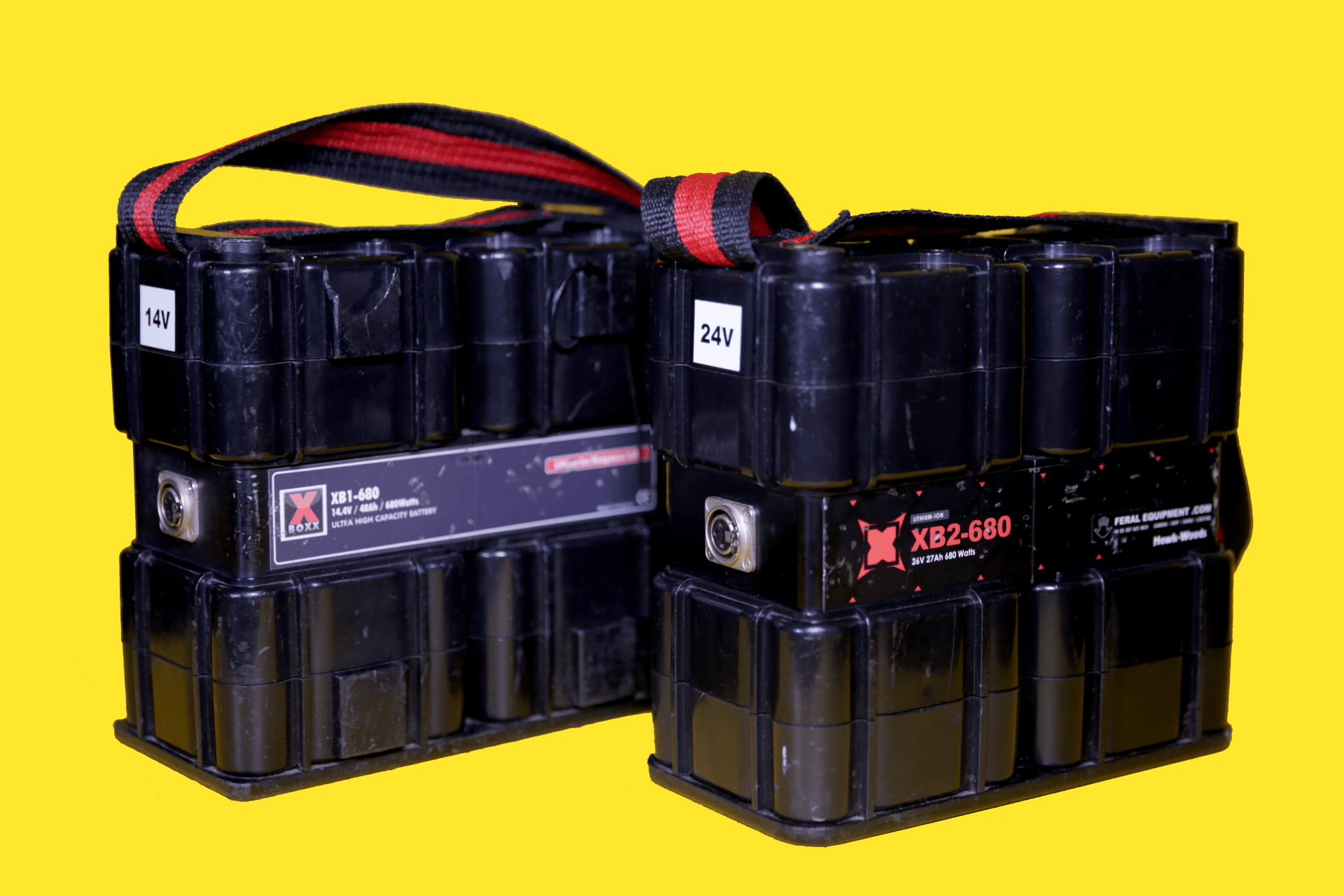 Block Batteries
Need extra long lasting power? Grab some block batteries! These will keep you going for hours on end and can also double up as weights if you need something hefty to hold down a tarpaulin. We have both the 14v and 24v options.
The XB1-780 and XB2-680 block batterries from Hawks-Wood gives you all the advantages of a conventional battery box, but with considerably less size and weight. Four Lithium-Ion cell packs are fitted into them and although still on the heavy side, they are pretty compact for what it is. Designed to be carried over the shoulder, it's almost half the weight of a battery box with similar specifications.
Suitable for powering professional cameras, both these block batteries will also run most types of high capacity lighting, such as Tungsten or HMI lamps. Output socket variations are available, with this standard configuration being two XLR 4 pins/3 pins respectively.
Why not use these together with our Alexa Mini?
Follow us on Instagram to see more of our kit in action.
Block Battery Specs
14v Battery
Capacity: 14.4v/780Wh
Size (HxWxD-Cm): 23x12x22
Weight: 5.8 kg
Cells: Lithium-Ion
Lithium-Ion Content: 632kg
Operating Temperature: 20~50C
Output Types: Output 2x XLR 4 chassis mount

24v Battery
Capacity: 26v/680Wh
Size (HxWxD-Cm): 23x12x22
Weight: 5.8 kg
Cells: Lithium-Ion
Lithium-Ion Content: 55.13g
Operating Temperature: 20~50C
Output Types: Output 2x XLR 3 chassis mount