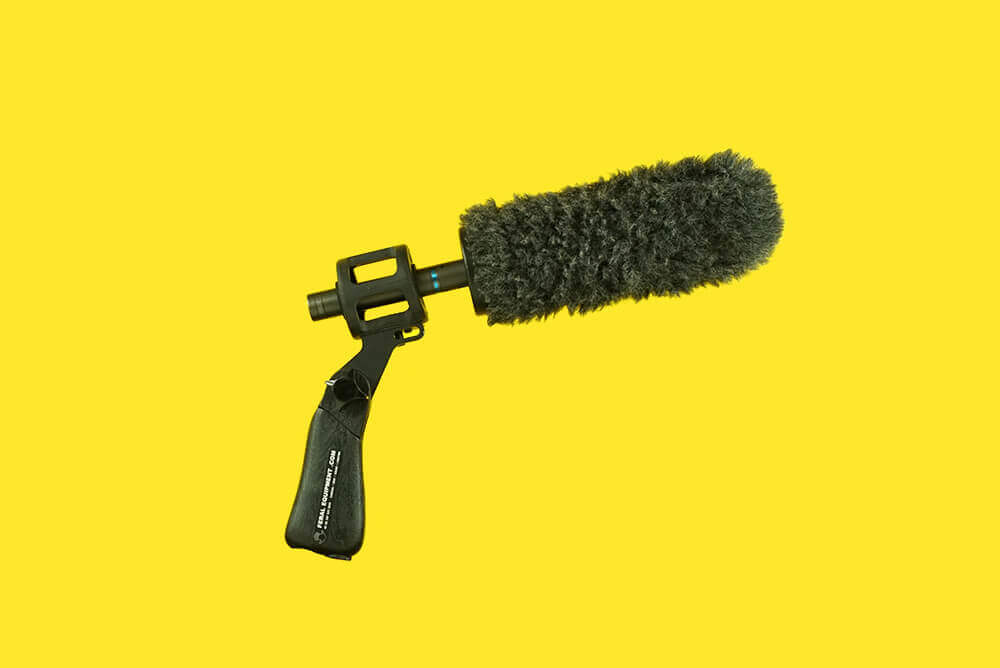 Audio-Technica AT897 Microphone
If you need some pro sound but can't quite afford the soundie and mixer, don't fret, we've got the mic for you. The Audio-Technica AT897, with its robust yet very lightweight design, is aimed at all-round use on location or in a studio setup. It can be mounted easily upon a smaller camera such as a Sony A7s mk ii or Panasonic GH5, without adding too much extra weight and will remain out of frame even when using it with smaller cameras and wider lens angles.
The Audio-Technica AT897 mic has an outstanding long-distance pickup ability, due to its narrow acceptance angle of line and gradient design. It also has an extremely smooth and natural sounding on-axis recording quality and does a fantastic job of rejecting off-axis sound (that which arrives from the side and back). The low-cut position of the mic reduces sensitivity to ambient low frequency noise such as traffic noise, ventilation, reverberation of the room or any kind of mechanical vibrations transmitted through the recording device.
Audio-Technica's line and gradient condenser microphones combine a directional capsule ("gradient") and an interference tube which removes the sound from the rear, as mentioned above. Generally, the interference tube of this type of microphone can be extended to reduce the acceptance angle and therefore increase the sound capture distance. Short condenser microphones do not have as long a range as shotgun models, but in some cases are preferred for their greater acceptance angle, when the accuracy of the source is less important.
The AT897 short shotgun microphone can be powered in two ways, offering up more options for you. You can use it on a professional camera or recorder which has XLR inputs with phantom power, or by using a 1.5V AA battery (included) on any device equipped with XLR inputs.
Our kit comes with a pistol grip, foam gag, wind jammer and all relevant cables. Need to get in there overhead? Grab one of our boom poles to use together with this mic.
Follow us on Instagram to see more of our kit in action.
Audio-Technica AT897 Specs
Element: Fixed-charge back plate, permanently polarized condenser
Polar pattern: Line + gradient
Frequency response: 20-20,000 hz
Low frequency roll off: 80 Hz, 18 dB/octave
Open circuit sensitivity: Phantom: -40 dB (10.0 mV) re 1V at 1 Pa Battery: -41 dB (8.9 mV) re 1V at 1 Pa