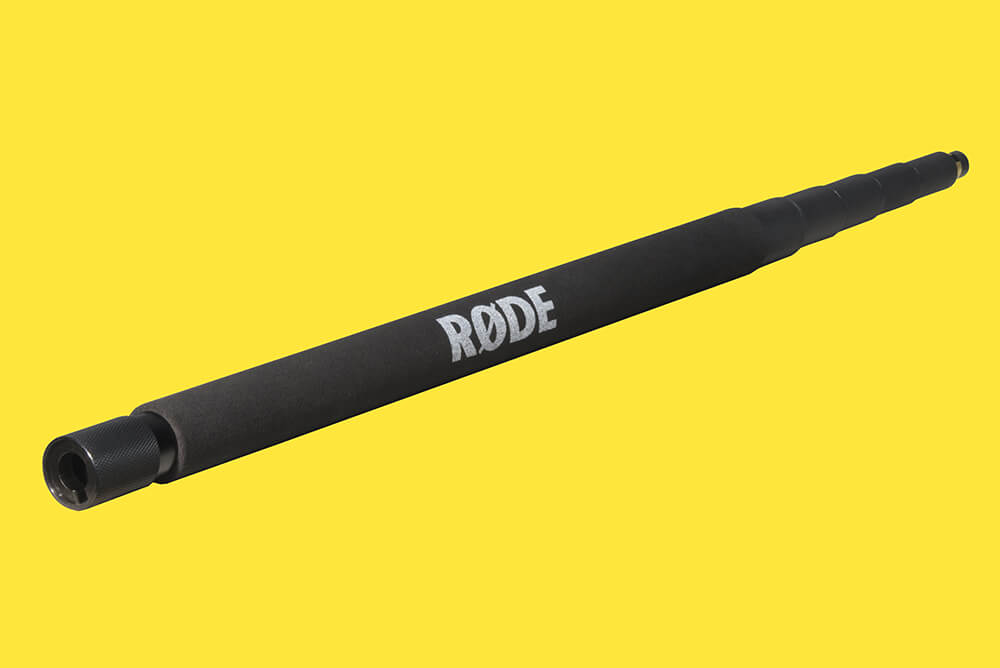 Boom Pole
Need to swing some boom on your next production? Look no further! We stock the classic RØDE Boom Pole, essential if you want to be able to capture perfect sound when you're on location – or even when in the studio. The Rode Boom Pole allows you to mount your microphone securely and swivel it in a range of directions, making it easy to change positions and follow your sound source without getting in the way. Machined from lightweight aluminium, and with precision balancing, it extends from 0.84m (33″) to 3m (10′), giving you as much length and flexibility as needed on the day. With a thick foam coating around the handle for that long-lasting comfort (and sweat reduction), it also has easy to lock mechanisms for quick extension and lock off, saving you time when time is short.  This is an absolute essential for any sound recordist so get in touch and we can sort you out!
Pair this together with any of our available Boom Mics!
Follow us on Instagram to see more of our kit in action.
Rode Boom Pole Specs
Weight: 940.00g
Dimensions: 3232.50mm (H) x 40.00mm (W) x 40.00mm (D)
Made from: aluminium